Flow Festival 2018: Review
While musically not unlike other European festivals, Flow Festival wins on account of its all-around immersive experience. It's an easy festival to love
Just a few minutes on the metro from Helsinki's city centre floats a monumental balloon-like construction, changing hues from pink to blue. It's the Balloon 360° stage, one of the most recognisable features of arguably one of the most aesthetically appealing urban festivals in Europe, Flow Festival. Behind the Balloon, the main festival area opens up with its countless fairy lights, street art, architectural installations and many more (regular-sized) balloons, all neatly tucked away in an old power station.
Everything about the festival looks attractive and hip, from the fonts and decorations to the line-up, but it isn't lacking in substance either. Flow places exceptional focus on environmental and social consciousness, committed to using 100% reused materials and fully compensating for its carbon footprint. Encouraging cycling to the festival, its free bike park is one of the biggest seen in the country, and the food vendors, most representing local restaurants, receive incentives for offering sustainable meals.
Glancing through the programme, it feels like less thought has been put into booking interesting acts than anything else – strange for a festival that seems to revel in detail. With headliners like Arctic Monkeys, St. Vincent and Kendrick Lamar, Flow is on-par with its bigger, more established European counterparts, but the line-up doesn't spell exceptional. Legendary names like Ms. Lauryn Hill and Patti Smith draw crowds, sure, but hardly give the festival any identity or pull beyond local hipster audiences. While the festival Friday starts with sunny, unusually hot weather, it doesn't take long until it's pouring down, revealing the lack of interest people have in the early-evening performances. Fleet Foxes play a pure set with immaculate harmonies and perfected vocals, but crowds disappear halfway through to find shelter from the rain, or maybe just to find somewhere to chat. There is little excitement beyond the front row – elsewhere people seem to be enjoying the festival environment, but without the acts.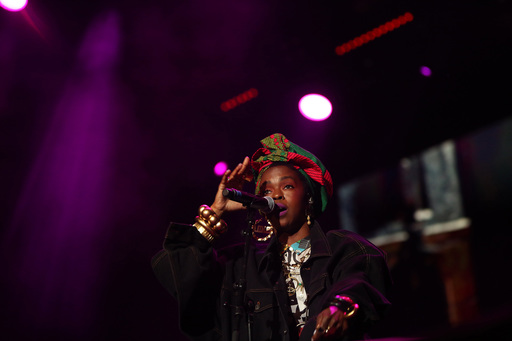 [Ms. Lauryn Hill live at Flow Festival 2018 by Roosa Päivänsalo]
Enthusiasm builds up during the evening, and festival-goers dressed in rain ponchos emerge to enjoy Patti Smith's solid, if somewhat uninspiring set. It's Ms. Lauryn Hill, who is set to close the main stage for the evening by performing her classic album, The Miseducation of Lauryn Hill, that finally stirs up some actual buzz among the audience, all packed around the main stage. However, when she arrives 30 minutes after her show is supposed to start – during which her DJ attempts to warm up the crowds by shouting "make some noise" and "who's here for Lauryn Hill" to the point of ridicule and pure boredom – she runs out of time halfway through the album. Her performance is nearly flawless, but not getting through the record she had set out to play is disappointing and anticlimactic.
While the prime slots on bigger stages are almost exclusively reserved for international artists, Friday night's headliner on the Red Arena is an exception. Finnish pop talent Alma, one of the only Finnish artists of the past few years to have had considerable success on an international level, tops the bill playing an energetic set to a full tent. It's the Nordic names that give Flow some of its most unique features, and Saturday follows suit with singer-songwriter Vesta's emotive lyrics and catchy melodies charming the main stage audience. On Sunday, Swedish artist Lykke Li performs a solid set, despite the mediocre reception of her most recent release, so sad so sexy. Characteristically, Fever Ray, on the other hand, sticks to social and political commentary, delivered in extravagant masks and outfits.
Even if Flow's many Nordic acts give the festival some character, all the buzz and excitement that builds up during the weekend is directed at Arctic Monkeys, Kendrick Lamar and, to an extent, Charlotte Gainsbourg and St. Vincent. While Grizzly Bear manage to warm up the crowds, the main stage does not do their delicate, intricate sounds justice. This is a shame, especially as Flow boasts many intimate spaces and stages – not least the Balloon – that could easily take Grizzly Bear's sound from pleasant to phenomenal.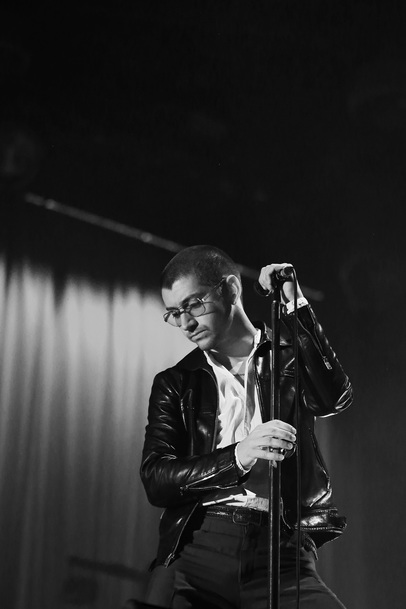 [Arctic Monkeys live at Flow Festival 2018 by Roosa Päivänsalo]
There is no doubt, though, that the outdoor stage is right for the headliners. Performing a balanced mixture from their new album Tranquility Base Hotel & Casino and their earlier material, Arctic Monkeys' first Finnish show is musically tight and highly entertaining. This is clearly the most anticipated act of the whole festival, and for good reason – the band know what they're doing, pleasing crowds with ease in their 21-song set, while also taking the time to experiment: 505 from the band's second album gets an outro as long as the song itself.
A similar euphoria and bliss is only visible during Kendrick Lamar's explosive performance, culminating in thousands of lighters and phone torches being held aloft against a backdrop of fairy lights and neon signs of the festival. This is Flow at its best: filled with light when the nights turn dark. On Sunday night, the thunder has just passed and Helsinki feels colder and darker than it did on Friday. Summer may be coming to an end, but the light from Balloon 360° is still glowing when the masses eventually disperse. Flow Festival is not unlike other European festivals when it comes to music, but it wins on account of its all-around immersive experience: comfortable, accessible, sustainable and visually pleasing, Flow is a festival that's easy to love.
---
Flow Festival returns to Helsinki, Finland, 9-11 Aug 2019; Early bird tickets are on sale now and available here