English Teacher @ McChuills, Glasgow, 22 Oct
Two hot pots of Yorkshire gold heat up Glasgow's McChuills on a Sunday night
'Maybe spotlights aren't for me', sings English Teacher frontwoman Lily Fontaine on new song Mastermind Specialism. Based on this blistering performance in a packed-out McChuills, nothing could be further from the truth. Their set is a tantalising mix of fan favourites and new material, which shows them growing in confidence without losing the chemistry which made them such an intriguing prospect when they released Wallace in 2021.
First up though are fellow Leeds upstarts Fuzz Lightyear, who immediately live up to their name with a squall of distortion. They come across like IDLES channelling early Dinosaur Jr., and it's nice to see them hang around later to vocally support the headliners. 
Many new bands might hide their pre-match nerves in the dressing room, but by the time English Teacher take to the stage, the irrepressible Fontaine has already proved herself to be an ever-present force in the room – chatting to fans, tying bunches of daffodils to mic stands, and even holding the door open for newly arrived punters.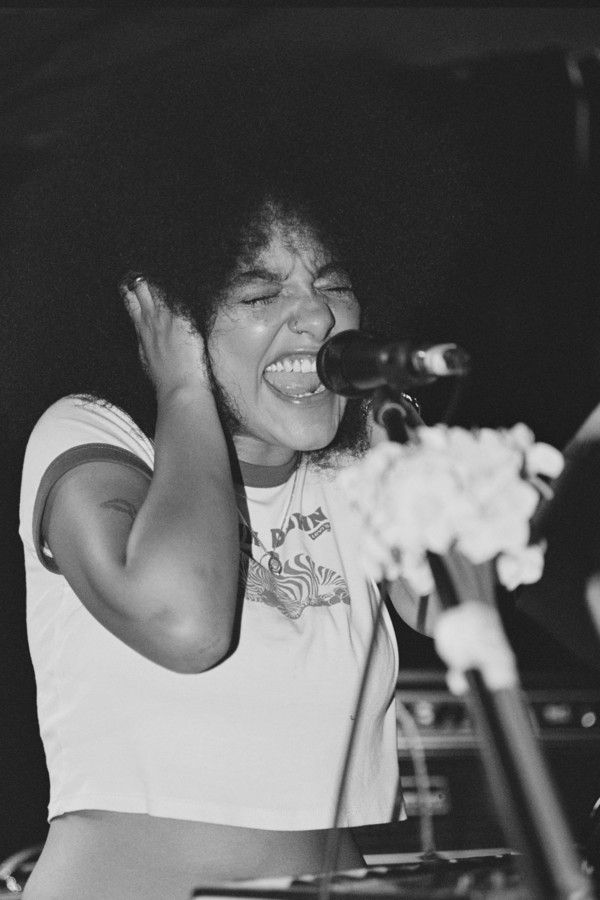 Image: English Teacher @ McChuills, Glasgow, 22 Oct by Elliot Hetherton 
It's tempting to try some mental maths in describing their look and sound; perhaps Pavement covering ELO with Zadie Smith on vocals, or Black Country, New Road in a stand-off with Dry Cleaning. But that belies the simple truth of tonight's performance: English Teacher have the intensity, charisma, and crucially the songs, that made The Smiths stand out all those long years ago. Imagine Manchester's finest with an incredibly talented young Black woman up front singing and writing the lyrics instead of, well, Morrissey, and you are pretty much there. I mean, they've brought their own flowers and everything.
It's on recent single Nearly Daffodils that the magic really starts to happen; Nick Eden and Lewis Whiting on bass and guitar respectively, stand almost perfectly still as the noise builds at Fontaine's beckoning, drummer Douglas Frost propelling the song forwards. What difference does it make? By the time closing track Albert Road reaches its epic conclusion, a new intake of eager young students are ready to learn from English Teacher. They're conquering the world, one sweaty, drunken classroom at a time.