Damo Suzuki @ Mash House, Edinburgh, 8 May
Tonight is sometimes brilliant, sometimes gibberish as Can's Damo Suzuki performs a set made up solely of compositions improvised entirely on the spot
Damo Suzuki has quite the backstory: born in Japan, he left as a teenager to travel the world and was eventually discovered busking on the streets of Germany by seminal krautrockers Can who recruited him to sing with them.
Suzuki made a trio of ridiculously influential albums with the German pioneers that helped shape the work of Beck, Bowie and Radiohead among others. Then following a spell in which he wandered the world, became a Jehovah's Witness, he launched Damo Suzuki's Network built on the mantra that "Music is communication."
As Suzuki sits at the merch stand chatting amiably away his support act Yoko Pwno are getting funky with a fiddle and electronic beats not dissimilar to Alabama 3's eclectic acid drum'n'bass. As purple and white lights flash they keep a disparate audience hooked as grey haired figures in retro sports jackets dance alongside skinny 17-year-olds. 
Officially retired from the studio, Damo Suzuki continues to perform live concerts made up solely of compositions improvised entirely on the spot with various musical luminaries of the city in which he finds himself. These pick-up bands make each show instinctive and interactive with Suzuki taking in a variety of languages and sometimes interpolating segments of gruff old blues songs.
---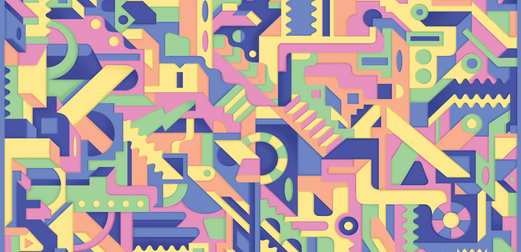 Want to receive the best of the Scottish cultural scene in your inbox every week? Sign up to our mailing list!
---
Each of the songs adheres to a rough template. The backing band start playing and Suzuki scats and burbles over the opening bars until he finds a melody he likes and then begins to improvise over it as the band gradually ramp up the volume to a climax. And then repeat for the next track. At its best this is impressionistic, free-flowing music with repeated chorded grooves building into hypnotic mantras. At its worst – and particularly early on as Suzuki finds his feet – it's straight-up gibberish clawing round for a melody that even hardened fans of Tom Waits and Yoko Ono would think twice before wholeheartedly embracing.
Tonight's backing group comfortably deliver proto-Sabbath metal and Hawkwind-esque space rock but the improvisational nature of the show makes it harder to coordinate the big walls of sound that the best psych shows muster, lending them instead a grubby charm.
Relatively suddenly, it's all over. Suzuki raises his hands in the air, bows and leaves. 50 years into his musical odyssey, it's still the wandering life for him.