Northwest Gig Highlights – May 2016
'Gigs' feels like an insufficient term for the sensory treats in store this May: from Immix Ensemble's collaboration with Vessel to the return of sonic demigod Tim Hecker
Kudos to the region's gig promoters that, despite some monster bills at (the almost diametrically opposite) Sounds from the Other City and Liverpool Sound City festivals, there's still a luxury lucky dip of shows to dive into the rest of this month.
You'll want to get in quick for the peachiest picks: incendiary Harlem rap trio Ratking are at 24 Kitchen Street, Liverpool, on 3 May, while loose-cannon art-jazz collective Melt Yourself Down are at the same venue a couple of nights later on the 5th, piping hot off the back of their latest LP, Last Evenings on Earth, released at the end of April via Leeds-based label Leaf. Also on 5 May, reigning queen of net-savvy, contemporary r'n'b Tinashe is at Manchester's Ritz. Too good.
If you've missed your chance there, not to worry: a live presentation of the remarkable project from Liverpool's Immix Ensemble and Bristol's Vessel, Transitions, should see you right. Led by director Daniel Thorne, Immix formed a couple of years ago in order to bring different schools of music in Liverpool – the indie/alternative and the classical – together in collaboration.
Thorne has since encouraged pairings between the likes of Stealing Sheep and Bill Ryder-Jones with his line-up of classically trained, contemporary-minded instrumentalists, and their latest outing is a four-track suite with electronic producer Vessel – perhaps best known for his dark compositions on the Tri Angle label, alma mater of sonic brethren Holy Other and The Haxan Cloak. Transitions was released through the excellent Erased Tapes (home to Nils Frahm, Ólafur Arnalds and others) earlier in the year, and comes to life with visuals at Soup Kitchen in Manchester on 7 May.
---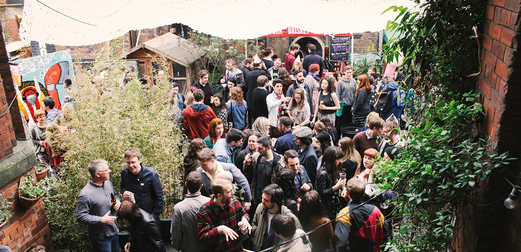 Keep up-to-date with what's on in the Northwest with our weekly Zap! newsletter 

---
In fact, it's a month of treats for fans of the audiovisual, as lauded experimental film and music night Video Jam sets up in Liverpool, and the Deep Hedonia crew present their first showcase at 24 Kitchen Street in more than a year. Originating in Manchester, Video Jam has become a wildly successful night, pairing work by local filmmakers with scores composed especially for them by contemporaries on the music scene. The Video Jam crew have toured the concept around the country and now come to FACT on 20 May with a special show, formulated in response to the gallery's current exhibition by Japanese sensory artist Ryoichi Kurokawa.
The Deep Hedonia team are similarly renowned for thoughtful combinations and contrasts, having been presenting some of Liverpool's most adventurous gigs and experiments in sound for the last few years – most recently a series of intimate concerts in the Everyman Bistro. On 25 May at 24 Kitchen Street they bring together a clutch of artists fudging the boundaries of house and techno composition, all of whom use tape recording and analogue decay within their distinctive sounds: Perfume Advert, Best Available Technology, and, all the way from Lisbon, Ondness – plus Dialect on DJ duties.
Liverpool also has a chance to see the chameleonic Will Holland, bringing his full live band as Quantic to Constellations on 18 May. Among the heavy-hitting roll call for his Tropical Elevation tour are Colombian drummer/percussionist Wilson Viveros and frequent Quantic collaborator Sylvester Onyejiaka on horns and keys; the Manchester date is sold out, so this is your one chance to ascend.
Elsewhere, there's an interesting return from pop prince Patrick Wolf, who brings his first new material since 2011's Lupercalia album to The Deaf Institute on 11 May – and finally, rounding off the month in the smoothest way possible is Marissa Nadler, at Soup Kitchen on 26 May with the lunar splendour of new record, Strangers. It'll have only just come out a couple of days beforehand, so this should be a celebratory affair.
Last but not least, a great alternative in Leeds is a show at Brudenell Social Club on 26 May, where you can catch local alt pop outfit and champions of DIY Esper Scout, supported by ZoZo and Nervous Twitch, for the grand price of nada.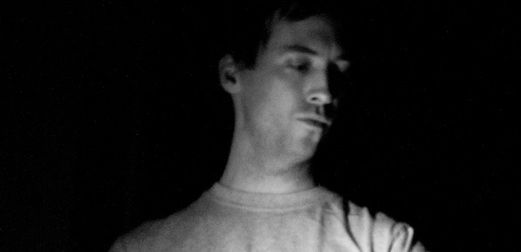 The box-like environs of Academy 2 aren't where you'd most expect to find Tim Hecker; previous Manchester shows have paid witness to his titanic, drone-influenced soundscapes in the portentous surrounds of St Philip's Church and the pin-drop perfect RNCM Theatre. But what's important for any Hecker show – this one's in support of new album Love Streams – is the soundsystem; and we reckon his excoriating melodics will sound just fine in here.
Recorded in Reykjavík with contributions from Icelandic composer Jóhann Jóhannsson, Love Streams is, Hecker has said, inspired by "liturgical aesthetics after Yeezus" and the "transcendental voice in the age of auto-tune" – and its tracklist is an early contender for our coveted smirk of the year award, for the song title Up Red Bull Creek. Not that these are songs: a choreographer of sonic extremes, Hecker has spent his 15-year career at once circling the depths of noise and scaling the dizziest, prettiest highs. Expect complete immersion.