Gigs in Glasgow and Edinburgh: 9-15 Oct
All-female Bruce Springsteen cover band The She Street Band, psychedelic husband-wife duo The Lovely Eggs, Japanese noise-rockers Bo Ningen, electronic duo Maribou State, French chanteuse Halo Maud and more take to our shores this week
Gigs in Edinburgh this week
Art School Girlfriend @ Sneaky Pete's, 10 Oct
Polly Mackey brings her atmospheric electronic pop, under her latest guise Art School Girlfriend, to the capital, following the release of her latest EP Into the Blue Hour at the end of September via Paul Epworth's Wolf Tone label. Support comes from two local acts, in the form of Stillhound and Super Inuit.
Blaenavon @ The Mash House, 12 Oct
Hampshire trio Blaenavon will be premiering new material from their upcoming second album on their headline UK tour this month, with a stop in Edinburgh on Friday. The band worked on the album with revered producer Catherine Marks in Manchester, whose previous credits include St. Vincent and Foals and recent Mercury Music Prize-winners Wolf Alice.
The Tropicanas @ Leith Depot, 13 Oct
Celebrating the release of their new EP A Lovely Coincidence, Livingston quartet The Tropicanas will be joined by friends Barbe Rousse, Kings Indian and Dayle and Joe at the Depot, as well as spoken word by Marky P. The very reasonable £5 entry fee also gets you a free digital download of the EP and a raffle entry.
The Lovely Eggs @ Bongo Club, 13 Oct
Husband-wife duo The Lovely Eggs' fifth album, the incredibly-titled This Is Eggland, was produced by psych-master Dave Fridmann and earned them rave reviews, with many calling it their best work to date. Can't make their Edinburgh date then good news, as they also play at Glasgow's Mono the night before.
Caro Emerald @ Usher Hall, 13 Oct
Caro Emerald's massive UK tour sees her take in theatres and concert halls across the country, bookended by two shows in her hometown of Amsterdam. The Dutch jazz singer has picked up several awards over the years and her second album, The Shocking Miss Emerald, remained in the UK charts for a whole year after debuting at number one in May 2013.

The Velveteers @ Sneaky Pete's, 13 Oct
Sibling duo The Velveteers is made up of lead vocalist and guitarist Demi Demitro and drummer John Demitro. The pair recently embarked on their first tour ever, with no music released, supporting grunge duo Deap Vally but they're back this weekend with their very own headline show. Joining them are Emme Woods and The Motion Poets.
---
Scottish Event of the Week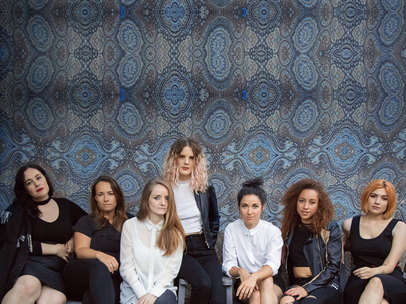 [The She Street Band by Sterling Powers]
The She Street Band @ The Blue Arrow Jazz Club, Glasgow, 9 Oct
Fans of Bruce Springsteen listen up, this is not a drill. We repeat, this is not a drill. The world's first and only all-female Bruce Springsteen cover band, The She Street Band (geddit?), are playing in Glasgow tonight as part of their first ever tour. Formed after bassist Jody Orsborn saw The Boss in the flesh at Wembley in 2016, expect to dance your face off to this septet's take on classics like Born to Run, Thunder Road, Dancing in the Dark and more.

---
Gigs in Glasgow this week
Nick Mulvey @ Old Fruitmarket, 10 Oct
Nick Mulvey has seen success as a former member of jazz outfit Portico Quartet and as a solo artist, with Mercury Music Prize-nominated albums in both projects. The London-based singer-songwriter returned with his second solo album Wake Up Now last month, three years since the release of his debut, so if anything, that title feels pretty apt.
Bo Ningen @ Stereo, 12 Oct
Japanese noise-rockers Bo Ningen return to Glasgow on Friday night, following an appearance at Stag & Dagger in May and just over a year since their last headline show in the city. They're bringing back Glasgow producer and DJ Mr TC to support them once again; personally, we're hoping it'll become an annual affair.
---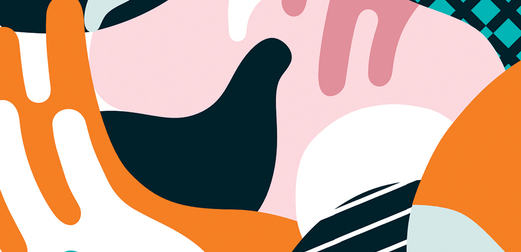 Want to receive the best of the Scottish cultural scene in your inbox every week? Sign up to our mailing list!
---
Spare Snare & De Rosa @ The Great Eastern, 12 Oct
To celebrate Cassette Store Day 2018, Dundee's Spare Snare are putting out their latest album Sounds as a limited run on, well, cassette tape, obviously. It's fitting as the album, recorded by Steve Albini at chem19, was originally done so directly to tape. Catch them the night before its release at The Great Eastern alongside Lanarkshire's De Rosa – fronted by Martin John Henry – whose last album, 2016's Weem, was released via Mogwai's Rock Action label.

Maribou State @ QMU, 13 Oct
Chris Davids and Liam Ivory took the plunge and made the move to the big smoke before beginning work on their second album as Maribou State, Kingdoms of Colour. The electronic duo took inspiration from the two years they spent touring around the world, travelling as far as India and Morocco, and filtered these influences throughout the album – clever, huh?
Meursault @ The Glad Cafe, 14 Oct
At Song, by Toad's final show earlier this month, Neil Pennycook smashed his banjo to bits on the Leith Depot floor, so who knows what instruments he'll destroy tonight as he plays tracks from Meursault's latest record Crow Hill.

Halo Maud @ Broadcast, 15 Oct
French singer-songwriter and multi-instrumentalist (aren't they all these days?) Halo Maud previously played with friends Melody's Echo Chamber and Moodoïd before breaking free and releasing her glorious debut solo album Je Suis Une Île in May this year. Francophile with a penchant for ethereal, proggy, psychedelic dream-pop? You should definitely go to this show. Bonjour Maud. Très bon.

Leave the central belt
Strange Behaviours Winter Party @ Tolbooth, Stirling, 13 Oct
Annual Tolbooth-based festival Strange Behaviours is back for its third outing celebrating local music from across the Forth Valley area. This year's line-up features includes Falkirk hailing Americana five-piece The Nickajack Men, Glasgow art-pop lot Walt Disco and hip-hop artist C R P N T R, among others.