Gigs in Glasgow and Edinburgh: 7-13 Aug
Anna Meredith, King Creosote and Django Django play the Edinburgh International Festival, Russian protesters Pussy Riot arrive in the capital and Festival 2018 continues in Glasgow
Gigs in Edinburgh this week
And So I Watch You From Afar @ Summerhall, 8 Aug
Belfast's And So I Watch You From Afar released their fifth long player, The Endless Shimmering, back in October of last year and bring their instrumental rock to Summerhall tonight with support from Glasgow's Halo Tora.
Start to End: John Martyn's Solid Air @ Summerhall, 9 Aug
Following a sold-out appearance at this year's Celtic Connections festival, the Start to End team return to Summerhall tonight with their unique take on John Martyn's fourth album, Solid Air.
King Creosote @ Leith Theatre, 9 Aug
As part of the Edinburgh International Festival's Light on the Shore gig series at Leith Theatre, Kenny Anderson, aka King Creosote, plays a not-to-be-missed performance in the capital tonight. Support comes from Iain Morrison and Hamish Hawk.

Bastille @ Princes Street Gardens, 9 Aug
As part of the Edinburgh Summer Sessions taking place in Prince Street Gardens throughout August, indie-pop band Bastille touch down in the capital tonight with support from The Vaccines and Retro Video Club.
Art Late @ The Fruitmarket Gallery, 9 Aug
Another year of Edinburgh Art Festival's Art Late evening tours get under way, where you'll be guided around a selection of exhibitions at participating venues at night. Along the way, you'll be treated to artist performances and talks, workshops and live music, with tonight's tour concluding at The Fruitmarket Gallery with Dundee electro-pop duo ST.MARTiiNS. Meet at The Fire Station, Edinburgh College of Art at 5:30pm.
Amanda Palmer @ The Queen's Hall, 9 & 10 Aug
Perhaps best known as the lead singer, pianist and songwriter of The Dresden Dolls, Amanda fucking Palmer is in town for a number of shows this month including these dates at The Queen's Hall. Can't make it along this week, then try and catch her on the 17 or 18 August instead.
Django Django @ Leith Theatre, 10 Aug
Django Django head Leith-wards for EIF's Light on the Shore series following the release of their third album Marble Skies at the start of the year. Catch them in the glorious surrounds of the Leith Theatre tonight with C Duncan and Free Love (fka Happy Meals) on support duty.
Pussy Riot @ Summerhall, 10-19 Aug
In her 2017 memoir, member of Russian performance art collective Pussy Riot, Maria Alyokhina details her imprisonment in 2012, alongside two fellow members, Nadezhda Tolokonnikova and Yekaterina Samutsevich. The accompanying piece to Alyokhina's memoir of the same name, Riot Days will be performed over ten days throughout the Fringe.
Transient Suns + Midi Paul @ Leith Depot, 12 Aug
Outwith the main thoroughfare of the festival, there's still plenty of other stuff going on, including this afternoon's experimental synth-rock and electronica show at Leith Depot. Oh, and it's free!
Neu! Reekie! #1 @ Leith Theatre, 12 Aug
The first of two Neu! Reekie! specials this August down at Leith Theatre features former Kraftwerk member and founding member of Neu!, Michael Rother. On the night, Rother will be joined by Edinburgh art-punks The Fire Engines, post-punk feminist Lydia Lunch and Edinburgh hip-hop group The Honey Farm.
Kathryn Joseph instore @ Assai Records, 13 Aug
Following the release of her sophomore record, From When I Wake the Want Is, the inimitable Kathryn Joseph will play an in-store at Assai Records on Grindlay Street. Head along, buy her record, listen to her beautiful music. Get down early to avoid disappointment.
---
Scottish Event of the Week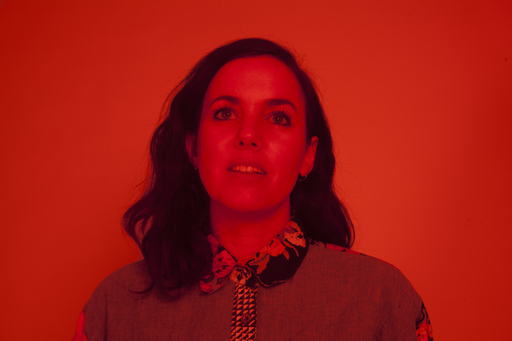 [Anna Meredith by Victoria Best]
Anna Meredith & Southbank Sinfonia @ Leith Theatre, 11 Aug
Anna Meredith's 2016 SAY Award-winning record Varmints gets a makeover, courtesy of a new arrangement written by her band for the Southbank Sinfonia. In a recent interview, Meredith told us, "We've done it very much so it's not band in the front, orchestra in the back, we've tried to really make it more like a giant band. The orchestra is a really important musical part..."

---
Gigs in Glasgow this week
Deerhoof @ Stereo, 8 Aug
Almost a year since they released their fourteenth studio album with Mountain Moves, the American group who formed in San Franciso in 1994 stop into Glasgow's Stereo with their inimitable style of experimental noise pop. To anyone who has already bought tickets for this show, it was originally meant to be at The Art School, so please make sure you head along to the right venue to avoid disappointment. All original tickets will still be accepted on the door at Stereo.
Swym @ Nice 'n' Sleazy, 8 Aug
Aberdeen five-piece Swym play their first ever Glasgow date ahead of releasing their next single, I Hate You Because, on 17 August. Support comes from Ross Clark's Fiskur and Rolo Greb.
Orbital @ George Square, 10 Aug
Yes, you read that right, the gargantuan Orbital are playing a show in Glasgow's George Square as part of the city's Festival 2018. Running in conjunction with the Glasgow 2018 European Championships, the dance duo will be performing their first Scottish date in over five years.
New European Music @ George Square, 11 Aug
Following on from Orbital, you can catch a special free outdoor event in George Square to celebrate the musical links between Glasgow and Berlin. Mogwai's Barry Burns has curated the event, where he will perform as part of electronic trio SUMS. Stockholm-born, Berlin-based Molly Nilsson – who has previously released on Glasgow's Night School Records label – will also play, along with Glasgow's Berlin-based electronic producer Konx-Om-Pax.
---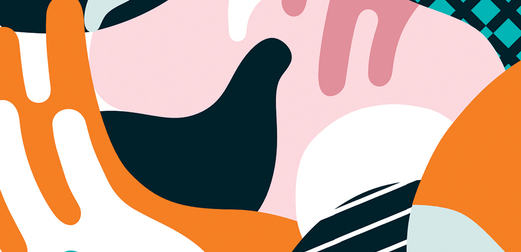 Want to receive the best of the Scottish cultural scene in your inbox every week? Sign up to our mailing list!
---
Glasgow Garden Festival @ The Glad Cafe, 11 Aug
To celebrate the release of his latest album Glasgow Garden Festival, celebrating the 30th Anniversary of the event of the same name, Jamie Scott (Conquering Animal Sounds/CARBS) along with Two Stripe and the Save As Collective are re-staging that very event in the surrounds of Glasgow's Glad Cafe. The recreation will include "a tower, a rollercoaster, Royal speeches, official merchandise and a specially brewed beer in collaboration with Drygate Brewery," plus live music from Jamie Scott, Adam Stafford and Two Kings. Fresh.
Shredd @ The Hug & Pint, 11 Aug
Fresh from releasing their second EP Eat Your Enemy, the mighty Glasgow noise-rock trio Shredd celebrate with their launch party at The Hug & Pint. Support comes from their good pals Secret Motorbikes. Don't forget your earplugs.
Leave the City...
Neu! Elgin @ The Drouthy Cobbler, Elgin, 10 Aug
Those pesky Neu! Reekie! guys and gals are total gluttons for punishment and no month proves that more than August, where as well as doing two nights at Leith Theatre, a whole weekend of programming at Electric Fields and more, they also have an event in Elgin. The event doubles up as Kathryn Joseph's From When I Wake the Want Is album launch and also features performances from Hollie McNish, Fionn McKerren and more.