Gigs in Glasgow and Edinburgh: 6-11 Feb
We take a closer look at what live music is on offer across the central belt this week, featuring Bowie bandmates Holy Holy, The Lemonheads, White Lies and more
As February gets well into its stride and Celtic Connections finishes for another year, there's still plenty going on across the central belt to get you out the house and celebrating music in all it's glory. Aside from a string of sold out shows from the likes of Jimothy Lacoste (Mash House, Edinburgh, 7 Feb), Bastille (O2 Academy, Glasgow, 6 and 7 Feb), Kero Kero Bonito (SWG3, Glasgow, 9 Feb), The Limiñanas (Broadcast, Glasgow, 10 Feb), there are still tickets left for The Lemonheads (SWG3, Glasgow, 9 Feb), Micah P. Hinson (Stereo, Glasgow, 9 Feb) and 80s legends Tears for Fears (SSE Hydro, Glasgow) this week, and the rest of our picks for the next six days are as follows:
Gigs in Edinburgh
Knockengorroch Night @ The Caves, 8 Feb
Knockengorroch World Ceilidh recently announced Syrian dabke and techno musician Omar Souleyman as their 2019 headliner for their Kircudbrightshire-based festival. Tonight they're throwing a party at The Caves. It's topped by A Tribe Called Red and also features performances from local hip-hop talents Solareye and The Honey Farm, who are both set to play the festival at the end of May.
The Murder Capital @ Sneaky Pete's, 8 Feb
Without even having released a single song, Dublin's The Murder Capital garnered a lot of attention throughout 2018 and already count Slaves, Shame and Fontaines DC as bands they've supported. Oh, and they've a support slot coming up in April with IDLES too. So, catch them at Sneaky's while you can. You have been warned. Or... if you're in Glesga, catch them at The Poetry Club (7 Feb) instead.
White Lies @ The Liquid Room, 11 Feb
London's White Lies are fresh from releasing their aptly titled fifth studio album Five and are out on the road in celebration. Catch them tonight at The Liquid Room.
---
Scottish Gig of the Week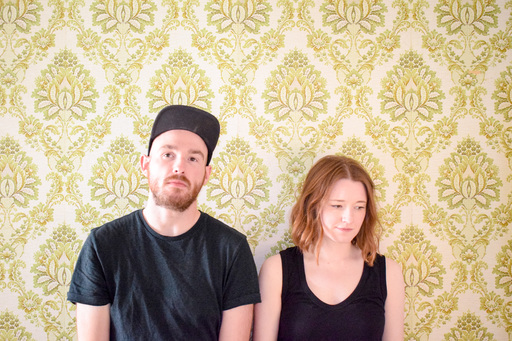 Image: Super Inuit by Brian Pokora
City of Glass: Final Show @ Leith Depot, 9 Feb
Edinburgh musician, promoter and all round good egg David MacDonald, who runs the City of Glass nights, is moving to Canada in April (booooo!) so this is going to be his last big hoorah before he leaves. Head down to Leith Depot tonight to give him the send off he deserves and in the process you'll be entertained by some top notch music in the form of Fast Approaches (jesus h. foxx / eagleowl), Super Inuit, Gaze Is Ghost and Me Lost Me.

---
Gigs in Glasgow
...And You Will Know Us By the Trail of Dead @ The Art School, 7 Feb
Celebrating 20 years since the release of their sophomore record Madonna, Texas alt-rockers ...And You Will Know Us By the Trail of Dead touch down at Glasgow's Art School tonight with support from The Cherry Wave and Pilotcan.
Question Session: Live Music By Night @ The Old Hairdressers, 8 Feb
Following their music conference at The Lighthouse on Mitchell Lane during the day, which will feature seminars, panel discussions and workshops surrounding the music industry, the focus firmly turns to live music in the evening. Marcin Pietruszewski, Ophelia Lies, L-space, Ransom FA and Annie Booth are all set to play at The Old Hairdressers with things kicking off at 6:30pm.

Holy Holy @ Old Fruitmarket, 10 Feb
Join two of David Bowie's collaborators tonight – Tony Visconti and Woody Woodmansey – as Holy Holy play through Bowie's The Man Who Sold the World, The Rise and Fall of Ziggy Stardust and Spiders From Mars alongside other classic Bowie cuts from 1969-73. A must for Bowie fans.
Graham Costello's STRATA @ CCA, 10 Feb
Having just released their latest album, join Graham Costello's STRATA tonight at the CCA to help celebrate OBELISK's launch. Want to know what sort of music has influenced the new album, and in fact Costello over the years? Read his Under the Influence piece here to help paint the bigger picture surrounding this ensemble's sound. Graham Costello's STRATA also play St Bride's Centre, Edinburgh, 8 Feb and Tolbooth, Stirling, 9 Feb
---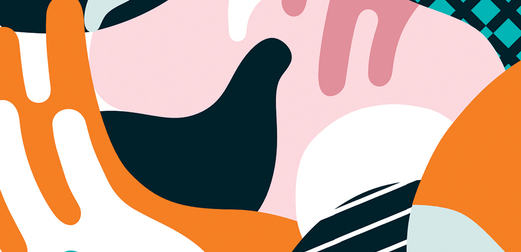 Want to receive the best of the Scottish cultural scene in your inbox every week? Sign up to our mailing list!