Gigs in Glasgow and Edinburgh: 29 May-4 Jun
Fancy going to a gig this week? We've got you covered with a round-up of the best ones taking place, from Distant Voices, Makeness, Broken Social Scene, Courtney Barnett and many more
Gigs in Edinburgh this week
Distant Voices: Not Known at This Adress @ Leith Theatre, 29 May
The Distant Voices project led by Admiral Fallow's Louis Abbott will play their wonderful album Not Known at This Address in full tonight, following sets from Admiral Fallow (trio), C Duncan and Emma Pollock. The album has brought together some of Scotland's most celebrated songwriters – Emma Pollock, Rachel Sermanni, Donna Maciocia, C Duncan, Kris Drever, Pronto Mama, BDY_PRTS and Fiskur – with people who have first-hand experience of the criminal justice system.

Gitta de Ridder @ Leith Depot, 30 May
Anglo-Dutch singer-songwriter Gitta de Ridder self-released her new album For Everything a Season earlier this year and now she's taking it out on the road. We premiered the music video/Ikea advert for one of the album's tracks, The Wheel, back in February if you want to get a taste of her lovely folk-y pop.
Tongue Trap @ Leith Depot, 31 May
Since forming at Edinburgh's Girls Rock School in 2015, grunge trio Tongue Trap have made a move to Glasgow and released two EPs, in the form of 2016's Girl Crush and 2017's Spring Period, Pt. 1; the former features some excellent track titles, including Taco Tuesday, Period Pants and Buttplug. Support comes from, the interestingly named, Edinburgh four-piece The Farting Sufragettes and Glasgow trio Pillow Talk.
Jamie Sutherland @ Leith Depot, 1 Jun
Broken Records frontman Jamie Sutherland is definitely keeping himself busy. Following on from the release of the Edinburgh band's fourth album What We Might Know back in March, he's going it alone tonight, previewing material from his upcoming solo album which will be released later this year.
Barbe Rousse + The Attic Choir @ Sneaky Pete's, 4 Jun
The Orpheus Collective make a welcome return to the Edinburgh music scene with this co-headline show from two local bands, psychedelic four-piece Barbe Rousse and alternative rock trio The Attic Choir. To top it all off, there's also support from surf-goth duo Ferramoans.
---
Scottish Gig of the Week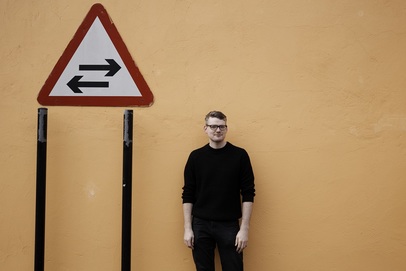 [Photo: Makeness by Dexter Lander]
Makeness @ Leith Theatre, 31 May
Tonight is The Skinny's takeover of Hidden Door Festival at Leith Theatre, where following on from a screening of 1920s German silent horror film The Cabinet of Dr Caligari – which will be treated to a live soundtrack from The Reverse Engineer, Midi Paul, Matthew Collings, WOLF, Heir of the Cursed and HQFU – there will be a headline set complete with visuals from Kyle Molleson, aka Makeness. His debut album Loud Patterns, released at the start of April, is an exquisite record of electronica and we can't wait to hear it live! 
---
Gigs in Glasgow this week
Frankie Cosmos @ The Art School, 29 May
Greta Kline's latest album with her Frankie Cosmos project, Vessel, is made up of a rather excessive 18 tracks, but with the longest track coming in at just under three and a half minutes, it only totals to 33 minutes listening. Expect to find yourself doing a lot of clapping at this show, as she works her way through all those songs.

G-Eazy @ O2 Academy, 29 May
Perhaps better known as electro-pop singer Halsey's beau and that one that featured on Britney's comeback hit Make Me, G-Eazy (whose real name is the far less edgy Gerald Earl Gillum) got himself into a bit of a pickle recently, when he was convicted of assault, drug possession and resisting arrest following a nightclub brawl in Stockholm – Bad. Ass. But forget about him, the real reason you would be going to this show is to see a brilliant support set from East London rapper Stefflon Don.
Broken Social Scene @ The Garage, 29 May
Canadian indie rock collective Broken Social Scene returned last summer with Hug of Thunder, their first full-length album in seven years, and played their first shows together in almost as long. Earlier this year, they announced even more live dates, extending their comeback tour across the UK and Ireland, including tonight's show in Glasgow.

Tracyanne & Danny @ Saint Luke's, 31 May
It's taken a while for Camera Obscura's Tracyanne Campbell and Crybaby's Danny Coughlan to get their side project off the ground, first deciding to collaborate on a track in 2013 after touring together. Their debut album Tracyanne & Danny was finally released last week, produced by Orange Juice frontman Edwyn Collins in his newly-opened recording facility in Helmsdale.

---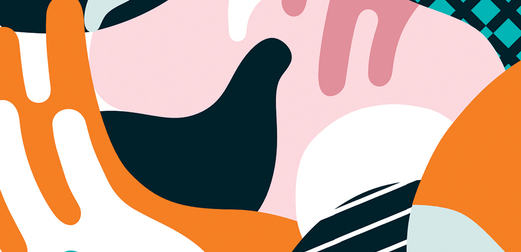 Want to receive the best of the Scottish cultural scene in your inbox every week? Sign up to our mailing list!
---
The Pastels @ Museum of the Moon, 1 Jun
To coincide with Luke Jerram's touring art installation Museum of the Moon, which will feature at Glasgow's Mackintosh Queen's Cross Church until 24 Jun, Synergy Concerts have compiled a wide-ranging programme of Events Under the Moon. Tonight, Scottish musical royalty The Pastels will headline, with support from Modern Studies and Andrew Wasylyk.

Table Scraps @ The Garage, 1 Jun
Birmingham three-piece Table Scraps – made up of Scott Vincent Abbott, Poppy Twist and TJ – released their latest album Autonomy on 23 Feb via Zen Ten. We premiered the first single to be taken from the album, Sick of Me, prior to the album's release, and like their previous material it has a real retro sensibility and 60s garage rock'n'roll feel about it.

Sacred Paws, Free Love (fka Happy Meals) and Apostille @ The Art School, 2 Jun
With Michael Kasparis' Choose Life, his second album under his musical alias Apostille, due out next week, he's throwing a celebratory launch party at The Art School. Kasparis' will be joined by 2017 SAY Award winners Sacred Paws and Glasgow synth-pop duo Free Love (fka Happy Meals), both playing live sets, while The Pastels frontman Stephen Pastel and Swedish selectors Molly x Maria will keep the tunes going into the early hours.

Courtney Barnett @ Barrowlands, 2 Jun
After a brief jaunt collaborating with Kurt Vile on last year's Lotta Sea Lice, Australian singer-songwriter Courtney Barnett returned with a new solo album Tell Me How You Really Feel last month. Known for her straightforward, honest lyrics and with song titles like Crippling Self-Doubt and a General Lack of Confidence, what's not to like really?

LYLO + Team Picture @ The Hug & Pint, 4 Jun
Glasgow five-piece LYLO are fast becoming one of Scotland's most promising young bands. Their second album, Post Era, features a wonderful collection of jazz-infused indie pop songs and their energetic live shows are something to be rivalled. Tonight, they'll be joined by Leeds six-piece Team Picture, fresh from playing Brighton's The Great Escape festival. With a sound very much indebted to the 80s, their songs are nostalgically peppered throughout with joyous synths and boy/girl vocals.