Gigs in Glasgow and Edinburgh: 29 Jan-4 Feb
Shows from Swearin', Bossy Love, Steve Mason and John Grant; plus Celtic Connections winds up for another year and Independent Venue Week fully kicks off across the country
As January rapidly comes to an end and February makes itself known, Scotland's music calendar is once more bulging at the seams for another busy week.
Celtic Connections goes into its final stretch of shows with the likes of Start to End performing Carole King's Tapestry (Mitchell Theatre, 29 Jan), Carla J. Easton (Oran Mor, 30 Jan), The Dandy Warhols (Old Fruitmarket, 30 Jan), VanIves with Liela Moss (CCA, 31 Jan), Distant Voices: Not Known at This Address (QMU, 31 Jan), John Grant (King's Theatre, 1 Feb), You Tell Me (CCA, 2 Feb) and Siobhan Wilson (Saint Luke's, 3 Feb) all ensuring the festival goes out with a bang, and Independent Venue Week rolls into town with shows taking place across the country, from Krakatoa in Aberdeen to The Bungalow Bar in Paisley, Ironworks in Inverness, Mac Arts in Galashiels and Beat Generator Live! in Dundee as well as multiple Glasgow and Edinburgh venues. Wthout further ado, here are our weekly highlights:
Gigs in Edinburgh
Andrew Wasylyk @ Voodoo Rooms, 30 Jan
Inspired by a residency to create new music for a restored 19th century Erard Grecian harp by Arbroath arts centre and historic house Hospitalfield, multi-instrumentalist (and Idlewild bassist) Andrew Mitchell aka Andrew Wasylyk has created his third full-length album, The Paralian, which comes out on 1 February. In celebration, he's out on the road for a few dates and tonight plays Edinburgh's Voodoo Rooms. He also plays Gardyne Theatre, Dundee, 31 Jan and The Blue Arrow, Glasgow, 1 Feb.
The Van T's @ Mash House, 31 Jan
As part of 2019's Independent Venue Week why not head along to Edinburgh's Mash House tonight as they celebrate their independence with a raucous show from grungy four-piece The Van T's, whose latest single Suis-Je Cool? is tres bon indeed.
Sweaty Palms @ Henry's Cellar Bar, 1 Feb
Friday night sees Sweaty Palms head up a bill at indie venue Henry's Cellar Bar which also features the likes of super cool, hard to track down online, Pleasure Pool as well as Edinburgh trouser loving Buffet Lunch who really do have songs with lyrics that go: 'Do you like my trousers? / I bought them at the shop'.
Callum Easter @ Leith Depot, 3 Feb
Callum Easter is bringing his lo-fi accordion playing self to the bottom of Leith Walk, as well as some specially curated friends, for what we're sure will be a sweaty night in everyone's favourite Leith Depot loft space.
---
Scottish Gig of the Week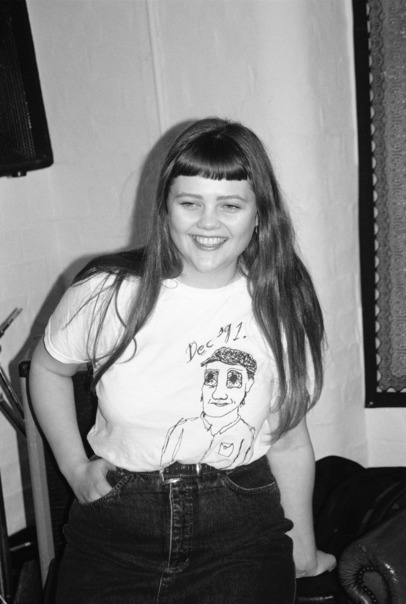 Image: Moonsoup by Louise Connor
Olive Grove presents The Archipelago EPs @ The Hug & Pint, 2 Feb
As a new year gets well under way and January very quickly, without anyone really even noticing, turns into February, Olive Grove Records are here to start as they mean to go on with an ambitious new project for 2019. The Archipelago EPs will see the Glasgow label release a series of split EPs throughout the year from relatively new up-and-coming artists; as part of Celtic Connections, a whole bunch of those artists – Chrissy Barnacle, Pocket Knife, Moonsoup, Circle Meets Dot and Jarred Celosse – play The Hug & Pint to help launch the project.

---
Gigs in Glasgow
Vital Idles @ The Glad Cafe, 31 Jan
As part of Independent Venue Week, Glasgow-based Vital Idles – whose track My Sentiments featuring Jessica Higgins' wondrously flat spoken vocals we got slightly obsessed with last year – are headlining tonight's triple threat at The Glad Cafe where they play alongside Order of the Toad and 2Ply for what is surely going to be an excellent night out.
Steve Mason @ SWG3, 31 Jan
The Beta Band founding member, Steve Mason just released his fourth solo studio album, About the Light, at the start of the month and he's in town to celebrate. Read our interview with him here.
Swearin' @ Nice 'n' Sleazy, 1 Feb
Having reunited and released their latest album, Fall Into the Sun, towards the end of last year, Allison Crutchfield and co. roll into town tonight for a joyous night of lo-fi gems. Support comes from the fantastic Happy Spendy so get down early.
Jerry Paper @ The Blue Arrow, 2 Feb
American songwriter and producer Lucas Nathan, aka Jerry Paper released his latest album Like a Baby via Stones Throw at the tail end of last year and he's bringing his woozy, laid-back summer vibes to The Blue Arrow tonight as part of Celtic Connections.
Another Sky @ The Poetry Club, 4 Feb
Having recently released their debut EP, Forget Yourself, South London-based Another Sky are bringing the insanely unique sounds of frontwoman Catrin Vincent to The Poetry Club tonight. They also play The Mash House, Edinburgh, 3 Feb.
---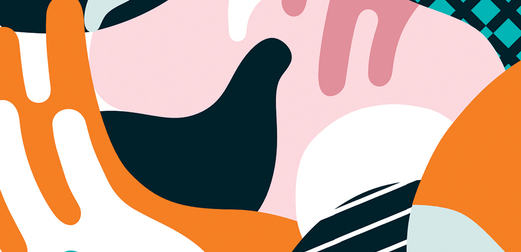 Want to receive the best of the Scottish cultural scene in your inbox every week? Sign up to our mailing list!
---
Leave the City
Bossy Love @ MacArts, Galashiels, 1 Feb
Long-time firm faves of ours Bossy Love released their magic debut EP Whiplash earlier this month and are celebrating with a couple of shows at the start of February; one at Stereo, Glasgow on 2 February alongside Free Love, and this one at the MacArts in Galashiels. That's right, Bossy Love are bringing their infectious pop and R'n'B-fuelled fun to the Scottish Borders and you're invited. Hooray! Support tonight comes from the majestic Edwin Organ, so it's really a no-brainer.