Gigs in Glasgow and Edinburgh: 23-28 May
We take a look at the gigs that have us excited for the second May bank holiday weekend, from LCD Soundsystem and Sylvan Esso to Nadine Shah, Solareye, Blanck Mass and more
Gigs in Edinburgh this week
Lost Under Heaven @ Mash House, 23 May
Manchester duo Lost Under Heaven are Ebony Horn and Ellery James Roberts (formerly of WU LYF). With one album already firmly under their belts, they recently released follow-up single Bunny's Blue taken from their forthcoming album due later in the year via Mute Records. Catch them in all their wonder tonight at Mash House.
The Beths @ Henry's Cellar Bar, 23 May
New Zealand four-piece The Beths have just signed to Carpark Records and have a brand new record out via the label in August entitled Future Me Hates Me. Touring ahead of the record's release, you can catch them tonight at Henry's Cellar Bar with support from London emo indie punks Fresh! and Jealous Girlfriend, the solo project from Breakfast Muff's Eilidh McMillan.
Nadine Shah @ Leith Theatre, 25 May
Ah, the wonderful Hidden Door festival is finally back for another year taking over the Leith Theatre again as well as the Old State Cinema round the corner. It opens tonight with an almighty bang and a hoard of excellent women; while Nadina Shah headlines, support comes from Stina Tweeddale (Honeyblood), the ethereal Welsh and Cornish electro pop of Gwenno and the London-based bad bitches Dream Wife whose riff on high energy pop punk is infectious as fuck.
Neu! Reekie! @ St Andrew's Church, Leith, 25 May
Our lovely pals from Neu! Reekie! are raising money tonight for the #saveleithwalk campaign that's currently going on to stop the demolition of a stretch of Leith Walk that features much loved small venue Leith Depot. Tonight's N! R! as ever features a beautiful mix of spoken word and live music; performers include Rev Magnetic, Salome Benidze, Helen Mort, Erin Friel and The Honey Farm.
Sonars @ Sneaky Pete's, 25 May
Drawing inspiration from Air, MGMT and Jagwar Ma among others, Italian electro-psych duo Sonars come to Sneaky's tonight fresh from playing Austin's SXSW showcase festival and Canadian Music Week. Glasgow's Wuh Oh and Edinburgh's TEEK are on support duty. Sonars also play Bloc+, Glasgow on 23 May.

Solareye @ Mash House, 26 May
Fresh from releasing his debut solo album All These People Are Me, Stanley Odd frontman and hip-hop PhD Dave Hook, aka Solareye stops by Edinburgh's Mash House for a night of sharp lyricism and beats provided by Harvey Kartel.
Bilge Pump @ Leith Depot, 27 May
Leeds' rifftacular trio Bilge Pump are bringing the noise to Leith Depot this afternoon for a raucous matinee show, so if you're hungover from Saturday night's antics then this is probably exactly what you need. Support from Petroleum Genderloss. Doors at 2pm. Can't stomach the thought of a 2pm show but still want the riffs? Then catch them the night before in Glasgow at The Glad Cafe.
---
Scottish Gig of the Week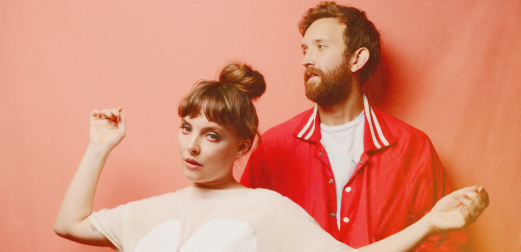 Sylvan Esso @ Leith Theatre, 26 May
Lovely lovely Amelia Meath and Nick Sanborn, aka Sylvan Esso, are touching down with their electro-pop gadgetry and platform trainers to help us celebrate the opening weekend of 2018's Hidden Door festival. With sugar-coated pop thrills as joyous as the tunes found across Sylvan Esso and What Now, expect big time highs from this one. We'll see you down the front for a dance during H.S.K.T., that's their version of heads, shoulders, knees and toes in case you didn't already know. D'uh. Oh, and support tonight comes from Free Love (fka Happy Meals) and E M I L I E.
---
Gigs in Glasgow this week
Nilüfer Yanya @ Broadcast, 23 May
With only a couple of EPs under her belt, the immensely talented West London singer-songwriter Nilüfer Yanya is finally garnering the attention she deserves. Following her inclusion as one of the 16 artists longlisted in the BBC's Sound of 2018 she's just released her third EP, Do You Like Pain? and has a busy summer ahead including appearances at Chicago's Pitchfork Festival. Catch her unique R'n'B and soul-infused indie tonight in the basement surrounds of Broadcast. Larvely.

Beth Ditto @ O2 ABC, 25 May
A year on from the release of her debut solo record Fake Sugar, the inimitable Gossip frontwoman Beth Ditto stops by Glasgow's O2 ABC tonight. Yaldi.
Distant Voices: Not Known at This Address @ Saint Luke's, 25 May
The Distant Voices project led by Admiral Fallow's Louis Abbott release their wonderful album Not Known at This Address today and are celebrating with a launch show tonight at Saint Luke's. The album has brought together some of Scotland's most celebrated songwriters – Emma Pollock, Rachel Sermanni, Donna Maciocia, C Duncan, Kris Drever, Pronto Mama, BDY_PRTS and Fiskur – with people who have first-hand experience of the criminal justice system. Distant Voices will also perform as part of Hidden Door festival at Leith Theatre, Edinburgh on 29 May.

---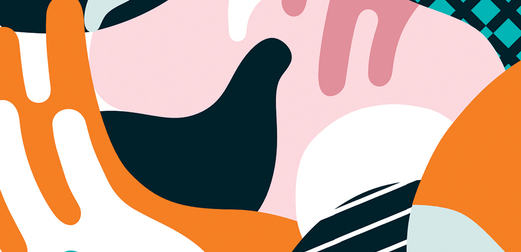 Want to receive the best of the Scottish cultural scene in your inbox every week? Sign up to our mailing list!
---
Blanck Mass @ Museum of the Moon, 25 May
Master of loud noises, and one half of Bristolian duo Fuck Buttons, Benjamin John Power brings his Blanck Mass soundscapes to the beautiful surrounds of Mackintosh Queen's Cross Church as part of their Events Under the Moon series. Bring. Your. Earplugs. You have been warned.

BMX Bandits @ Museum of the Moon, 26 May
Another exciting gig as part of the Events Under the Moon series comes in the form of Duglas T. Stewart's BMX Bandits where he's put together a special moon-themed concert where he and partner Chloe Philip will be performing with various special guests and the Glad Community Choir. The set will include an Ivor Cutler tribute as well as some lunar tunes. You'd be a lunatic to miss it. Geddit.

Superchunk @ Stereo, 27 May
Much to our joy, North Carolinian's Superchunk released their 11th album What a Time to Be Alive in February. They're now continuing to celebrate that very album with a tour and paying Glasgow's Stereo a visit tonight where you can expect a high energy, fast-paced onslaught of total magic. Support comes from Rev Magnetic.
LCD Soundsystem @ SWG3 Galvanizer's Yard, 28 May
Arguably the greatest band in the world, LCD Soundsystem touch down at SWG3's Galvanizer's Yard this Bank Holiday weekend for two nights of sheer unadulterated bliss. While the first night is sold out, there are inexplicably still tickets left for the second night, which is tonight... and as if that's not already enough, it's a twofer as support comes from Edinburgh trio Young Fathers who are still riding high after releasing their incredible third record, Cocoa Sugar.

Ezra Furman @ O2 ABC, 28 May
Ezra Furman may as well be considered modern day rock'n'roll royalty by now. At only 31 years old, he already has seven albums under his belt; his latest, Transangelic Exodus features some of the best song titles you'll ever hear, including Maraschino-Red Dress $8.99 at Goodwill and Peel My Orange Every Morning. Oh, and he's great live.

Leave the City
Knockengorroch @ Carsphairn Hills, Dumfries & Galloway, 24-27 May
Get practising your Gay Gordons, your Dashing White Sergeant and your Strip the Willow in time for Knockengorroch festival this weekend. The annual world ceilidh returns, with a line-up of live music, comedy, art, science and more. If you've got two left feet though, don't worry, you can still enjoy the festival in a static position.