Gigs in Glasgow and Edinburgh: 22-28 Jan
Massive Attack, Pictish Trail, Roddy Woomble, Makeness, Rachel Sermanni and Lost Under Heaven are just some of our highlights across the central belt this week
It's another packed week of shows from Celtic Connections in Glasgow, with the likes of Cake (QMU, 23 Jan), Sam Amidon (Blue Arrow, 23 Jan), Mull Historical Society (CCA, 24 Jan), Zoe Graham (King Tut's, 24 Jan), Rachel Sermanni (City Halls, 25 Jan), Siobhan Wilson (Saint Luke's, 26 Jan), Broken Chanter and Jill O'Sullivan (The Glad Cafe, 26 Jan) and Karine Polwart and Kris Drever (King's Theatre, 27 Jan) providing a snapshot of what's going on across the city. As well as CC, there's loads more going on across the central belt with Burns & Beyond in Edinburgh and Independent Venue Week which kicks off across the country on 28 Jan. Here are our highlights:
Gigs in Edinburgh
Museum of the Moon @ St Giles, 23 & 25 Jan
In celebration of Burns Night, Burns & Beyond have put on a week's worth of events in the capital. Hooray! The two big musical events are taking place underneath the light of Luke Jerram's Museum of the Moon installation in St Giles Cathedral: Rachel Sermanni on 23 Jan and Idlewild frontman Roddy Woomble on 25 Jan. Both have limited ticket availability as we type this so get on it now. You have been warned.
Hen Ogledd @ The Mash House, 24 Jan
Founded by Richard Dawson and harpist Rhodri Davies, Dawn Bothwell and Sally Pilkington complete Hen Ogledd's line-up. Having released their third album Mogic back in November, catch them out on the road as they stop by Edinburgh's Mash House tonight with support from Kapil Seshasayee and Bell Lungs. And if you can't make tonight, then you can also catch Richard Dawson and co. at Platform, Easterhouse, Glasgow, 25 Jan.
GRSE: Winter Showcase! @ The Wee Red Bar, 26 Jan
After a top 2018 for Girls Rock School Edinburgh, which saw them win The Social Award at the Creative Edinburgh Awards, join them tonight for a winter showcase at ECA's Wee Red Bar as they invite you to "take off yer bras and get ready to smash the patriarchy". The mighty Fistymuffs are set to headline this one alongside GRSE graduates Trauma Cat, Lumpt, Rebellion, Mystery Band, Power Arouser, Suffrajitsu and Radio Grrrlz. So it's sure to be not only a great way to stick your finger up at the patriarchy, but also at the grimmest of never-ending months.
Supper Club #4: Dave Hook and Jamie Scott @ The Safari Lounge, 26 Jan
Supper Club (disclaimer: co-run by a couple of us here at The Skinny) are back for their fourth party tonight, and first of 2019, and in honour of Rabbie Burns are getting all wordy with a Scottish hip-hop special. Set to perform are Dave Hook (Solareye / Stanley Odd) and Jamie Scott (MC Almond Milk / CARBS). It's going to be a vertiable word-fuelled feast.
Makeness @ Sneaky Pete's, 28 Jan
Independent Venue Week kicks off today, with indie venues across the UK hosting a series of gigs every night until 3 February. Tonight, Scottish-born producer Kyle Molleson, aka Makeness, heads a line-up at Sneaky Pete's, having just come off tour supporting Unknown Mortal Orchestra. Support comes from Eyes of Others and Zerrin.

---
Scottish Gig of the Week

Image: Pictish Trail by Beth Chalmers
Burns & Beyond: Lost Map – Howlin' Fling @ Secret Location, Edinburgh, 26 Jan
As part of this year's Burns & Beyond Cultural Trail, be sure to go in search of Lost Map Records as they transform an as-yet-undisclosed location in order to transport you to the Isle of Eigg where their biennial Howlin' Fling festival takes place. Once there, you'll join Lost Map label boss Johnny Lynch for an evening of Highland hospitality as he performs music under his cosmic Pictish Trail moniker alongside spoken word and saxophone from Alabaster dePlume and lo-fi rhythm and blues from Callum Easter, the latest addition to the label.

---
Gigs in Glasgow
NOV3L @ Nice 'n' Sleazy, 23 Jan
Glasgow's resident purveyors of all things psych, garage and pop, Freakender bring us a real treat this month, in the form of Canadian collective N0V3L. Featuring members of experimental acts Crack Cloud, Women and Cindy Lee, the six-piece may only have two tracks to their name currently but they show a great deal of promise. And, even better, support tonight comes from LYLO.
Death Cab for Cutie @ O2 Academy, 26 Jan
Having released their ninth studio album, Thank You For Today, last August, Ben Gibbard and co. touch down at the O2 Academy tonight.
Lost Under Heaven @ Nice 'n' Sleazy, 27 Jan
Fresh from releasing their sophomore album Love Hates What You Become – which we recently described as an "emotionally rich set of ten songs" in our five star review that you can read here – the Manchester-based duo, featuring former WU LYF frontman Ellery Roberts, play Nice 'n' Sleazy tonight.
Massive Attack @ SSE Hydro, 28 Jan
Banksy and co. – if you believe the theories that so often infiltrate the internet – aka Massive Attack bring their irridescent trip-hop vibes to Glasgow's SSE Hydro for the first night of their upcoming Mezzanine XX1 tour celebrating 21 years since the release of Mezzanine. The completely new A/V production, featuring Teardrop vocalist Elizabeth Fraser (Cocteau Twins), has been designed by Robert Del Naja and will be a reimagining of the 1998 album using custom audio reconstruced from original samples and influences. In other words, don't miss it.
---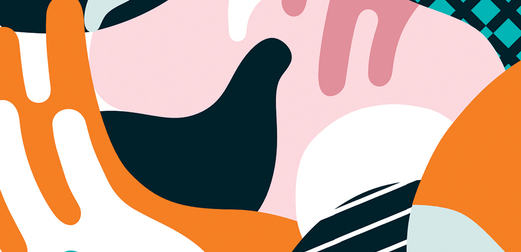 Want to receive the best of the Scottish cultural scene in your inbox every week? Sign up to our mailing list!