Gigs in Glasgow and Edinburgh: 20-25 Jun
From Rip It Up festival in Edinburgh to Oran Mor's West End All-Dayer in Glasgow, we've got all your gigging needs this week covered
Gigs in Edinburgh this week
Portico Quartet @ Summerhall, 20 Jun
Mercury Prize-nominated Portico Quartet blur the lines of jazz, electronica and ambient and are bringing their unique sound to Summerhall's Courtyard tonight as part of the venue's Southern Exposure festival.
Daniel Higgs @ Henry's Cellar Bar, 21 Jun
Braw Gigs are bringing Lungfish lyricist and frontman Daniel Higgs to the intimate surrounds of Henry's Cellar Bar. Support comes from Edinburgh-based psychedelic balladeer The Doozer.
Dale Barclay & Laura St. Jude @ Sneaky Pete's, 21 Jun
Dale Barclay, frontman of The Amazing Snakeheads and Yet It Moves, collaborates with his partner Laura St. Jude's in what we expect to be an eerie and unmissable show.
The Rezillos @ Summerhall, 25 Jun
As part of Summerhall's Southern Exposure festival, Edinburgh punk and new wave band The Rezillos – who are celebrating the 40th anniversary of their debut album Can't Stand the Rezillos – play tonight.
Wolves in the Throne Room @ La Belle Angele, 25 Jun
If the punk of The Rezillos isn't enough for you then head to La Belle instead for a slice of American black metal courtesy of Wolves in the Throne Room. Touring their 2017 album Thrice Woven, expect to hear plenty from that as well as their five other long-players.
---
Scottish Gigs of the Week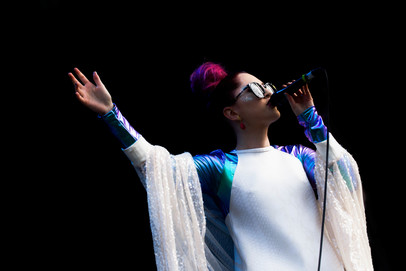 [Be Charlotte by Rory Barnes]
Rip It Up @ Summerhall, Edinburgh, 23 Jun
The incredible Rip It Up: The Story of Scottish Pop Music exhibition runs from 22 Jun-25 Nov at the National Museum of Scotland and to coincide with it there are a number of wonderful events taking place in Edinburgh throughout the year. While Idlewild play 2002's The Remote Part in full on 21 June, today's Rip It Up all-dayer is where the party really starts with performances from Stanley Odd, Emma Pollock, Withered Hand, Babe, Modern Studies, Broken Records, Be Charlotte and Carla J. Easton.
West End Festival @ Oran Mor, Glasgow, 24 Jun
If travelling far and wide for a festival just to spend a weekend tired, dirty and inevitably annoyed by everyone around you doesn't sound like your thing, then take the opportunity to stay a little closer to home instead. Be Charlotte, Ava Love and Wuh Oh are all lined up to perform at the seventh Òran Mór West End Festival All-Dayer today, and you won't even need to pitch a tent.
---
Gigs in Glasgow this week
Alabaster DePlume @ The Hug & Pint, 20 Jun
"I had a discovery this week...I went to a venue and I discovered something new. I discovered a guy who's made four albums and it blew my mind," said BBC 6 Music's Gilles Peterson recently of Alabaster DePlume who plays Hug & Pint tonight following the release of latest album The Corner of a Sphere. Support tonight comes from Heir of the Cursed and Kevin Gilday.
Start to End: Air's Moon Safari @ Museum of the Moon, 21 Jun
Air's Moon Safari recently celebrated its 20th anniversary, which made us all feel really old in the office when we realised. The album has stood the test of time and is one of the most beautiful downtemp electronic albums ever committed to wax. Catch the Start to End team play it tonight under Luke Jerram's Moon installation at Mackintosh Queen's Cross Church.
Girls Names @ The Old Hairdresser's, 21 Jun
Belfast's Girls Names are fresh from releasing their fourth album Stains on Silence and are touring to celebrate its release – catch them at The Old Hairdresser's tonight with support from Kaspar Hauser.
Wuh Oh @ The Blue Arrow, 21 Jun
Get your dancin' shoes at the ready as Glasgow's Wuh Oh play their first headline show of 2018 tonight at Glasgow's recently opened Blue Arrow venue, marking not only Wuh Oh's first headline show of the year, but also new bandmate Baboon's first headline show EVER. Watch Baboon go bananas on the decks while Pete the human goes all out on synths and keys for this not to be missed night as part of the 2018 Glasgow Jazz Festival.
---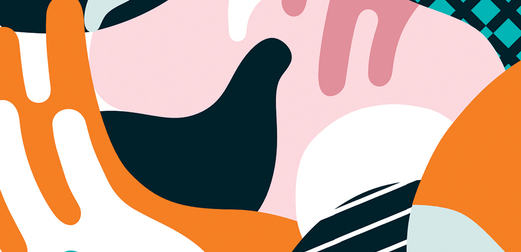 Want to receive the best of the Scottish cultural scene in your inbox every week? Sign up to our mailing list!
---
The Vaselines @ Museum of the Moon, 22 Jun
As Museum of the Moon approaches the end of its time in Glasgow's Mackintosh Queen's Cross Church, don't be a dum-dum (geddit?) and be sure to pop in tonight for one of your last chances to get a good ol' swatch at the moon, and of course for one of the final shows from the Events Under the Moon series. Tonight's gig comes in the form of Glasgow alt-rock legends The Vaselines featuring the wonderful talents of Eugene Kelly and Frances McKee.
SHREDD @ Mono, 23 Jun
One of the newest bands on the block of noise in Glasgow comes in the form of the wonderfully titled SHREDD – they've a new EP in the works for August and have new tunes ready and waiting to be introduced to your ears. As their Facebook event says, "free live music on a Saturday night – what more can you ask for?!"
Kristin Hersh @ Museum of the Moon, 24 Jun
The Throwing Muses frontwoman and solo singer-songwriter, musician and author is stopping in for the final night of live music as Museum of the Moon, so this is quite literally your last chance to experience the space as it's been for the past month and a half.
Iron & Wine @ O2 Academy, 25 Jun
Head to the O2 Academy for a night of beardy, folky, loveliness from Iron & Wine as well as heartwrenching beauty in the form of the inimitable Kathryn Joseph who's on support duty.
Shamir @ Broadcast, 25 Jun
Shamir has been making music on the regular of late releasing not one, not two, but three albums in the space of two years. Tonight sees the LA artist stopping by at Glasgow's Broadcast following the release of latest long-player Resolution.
Leave the City...
Solas Festival @ The Bield, Blackruthven, Tibbermore, 22-24 Jun
Now in its ninth year, the all-age weekend-long celebration of music and the arts situated just outside of Perth, Solas Festival will this year explore the theme of 'Drift'. The artists, musicians and performers on this year's festival line-up will all engage creatively with the theme, exploring internationalism, journeys, change and cultural fusion.