Gigs in Glasgow and Edinburgh: 20-25 Feb
Meursault, Kobi Onyame, Big Joanie, Mothers, Du Blonde and Pictish Trail are just some of the musical treats on offer this week across the central belt
This week sees bands like Art Brut (Sneaky Pete's, 20 Feb), Razorlight (The Liquid Room, 21 Feb), Palace (The Mash House, 21 Feb), Frank Carter and the Rattlesnakes (The Liquid Room, 22 Feb) and She Drew the Gun (Sneaky Pete's, 23 Feb) bring sold-out shows to the capital this week while Glasgow hosts the likes of Beth Jeans Houghton's Du Blonde (Broadcast, 20 Feb), Lost Map label boss Johnny Lynch, aka Pictish Trail (BAaD, 22 Feb), The Lemon Twigs (Saint Luke's, 22 Feb) and Blue Öyster Cult (O2 Academy, 24 Feb) among others. Here are our top picks for the week ahead:
Gigs in Edinburgh
Wyvern Lingo @ The Mash House, 20 Feb
Almost a year on since releasing their eponymous debut album, Irish trio Wyvern Lingo bring their stunning harmonies to Edinburgh's Mash House tonight with support from two of our favourite local acts, Chuchoter and Super Inuit.
Meursault @ Henry's Cellar Bar, 21 Feb
Prolific singer-songwriter Neil Pennycook, who performs under the moniker Meursault, plays Henry's Cellar Bar tonight for an intimate hometown show with support from Jamie Sutherland (Broken Records).
TEEK @ Teviot Row House, 21 Feb
Head along to Edinburgh University's Teviot Row House union tonight for an evening of pop, hip-hop, R'n'B and electro from a trio of local acts. Headliners TEEK play alongside Edinburgh-based Finnish act Aino Elina and "the newest addition to the Scottish hip-hop scene", Slester.
Ded Rabbit @ The Mash House, 22 Feb
Edinburgh promoters Bangers'n'Mash are putting on Edinburgh-based band of brothers Ded Rabbit at The Mash House for a long overdue hometown show. With their musicality indebted to the likes of Razorlight and The Libertines, Ded Rabbit are a must for any fans of mid-00s jangly indie. Support tonight comes from Newcastle quartet MAYFARE and Bankfoot five-piece Real Life Entertainment. 
---
Scottish Gig of the Week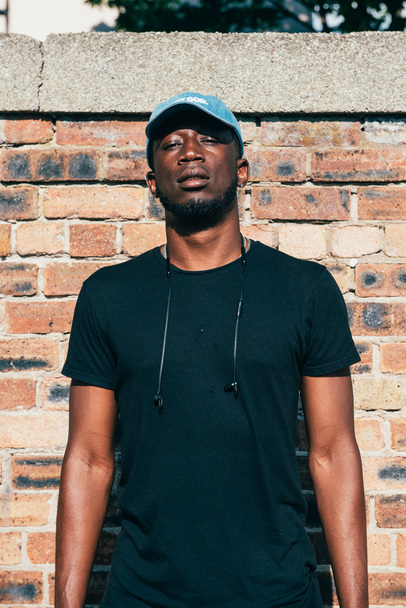 Image: Kobi Onyame by Ryan Johnston
Kobi Onyame @ Fruitmarket Gallery, Edinburgh, 23 Feb
It's no secret that we're big fans of Kobi Onyame here at The Skinny. Having graced us with his infectious presence on our stage at Kelburn Garden Party last summer, and again as part of our involvement at the Alternative Peers Ball at the Assembly Rooms in November, we're excited to see what he's going to bring to Edinburgh's Fruitmarket Gallery tonight. What's more, Heir of the Cursed – who features on Onyame's track Wedadi – is on support duty. A two for one if you will. Count us in!
---
Gigs in Glasgow
Queen Zee @ Garage Attic, 20 Feb
Having just released their self-titled debut album earlier this month, Liverpool's glam pop-punks Queen Zee stop by Glasgow's Garage Attic tonight.
Big Joanie @ The Hug & Pint, 20 Feb
Lo-fi London punk trio Big Joanie released their debut album Sistahs at the end of last year as part of the Daydream Library Series via Thurston Moore and Eva Prinz's publishing house Ecstatic Peace Library. It's a total beaut and you catch them playing probably almost all of it tonight at The Hug & Pint. Support comes in the form of Secret Power and Happy Spendy.
Mothers @ The Hug & Pint, 23 Feb
With their sophomore record Render Another Ugly Method released into the world in the second half of last year, Kristine Leschper is finally bringing her band Mothers to Glasgow with this show at The Hug & Pint being the only Scottish date on their tour. We recently spoke to Leschper, which you can read here to help get yourself in the mood for the show.
Troye Sivan @ O2 Academy, 23 Feb
South African-born, Aussie-raised Troye Sivan worked with a dream team of American musician Leland and Canadian musician Allie X, as well as producers including Oscar Holter and Ariel Rechtshaid, on his second album Bloom last year. The album also featured a collaboration with musician of the moment Ariana Grande, Dance to This. Expect nothing but straight up pop gold tonight.
---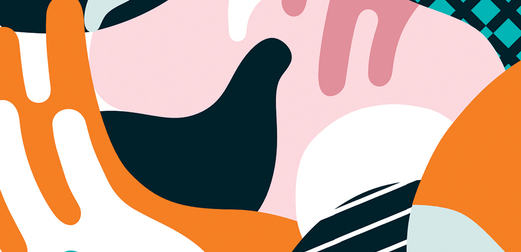 Want to receive the best of the Scottish cultural scene in your inbox every week? Sign up to our mailing list!