Gigs in Glasgow and Edinburgh: 15-21 Jan
The Wave Pictures, The Spook School, Rozi Plain and more play across the central belt this week as Celtic Connections kicks off in Glasgow
While Mastodon (19 Jan) and The Streets (21 Jan) both touch down at Glasgow's O2 Academy this week, Celtic Connections (17 Jan-3 Feb) kicks off across the city and King Tut's New Year's Revolution comes to a close for another year, we've compiled our top picks for the week in live music across the central belt.
Gigs in Edinburgh
The Wave Pictures @ Summerhall, Fri 18 Jan
One of the UK's most prolific bands (they released two albums last year!!), touch down at Edinburgh's Summerhall tonight with their unique take on indie pop. Can't catch them tonight? Fear not, as they also play Glasgow's CCA on 19 January, so no excuses.
Convex Mancave @ The Safari Lounge, Fri 18 Jan
It's January and you're broke but you want to go to a gig, what do you do? You go to this free entry show at The Safari Lounge, is what. Featuring techno from Convex Mancave, electronica from The Reverse Engineer and lo-fi drone from Noise Disco, it sounds pretty bloody good to us!
---
Scottish Gig of the Week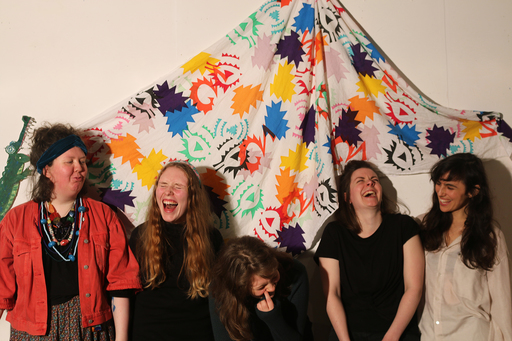 Image: Hairband by Alice Smith
Underachievers Club @ The Glad Cafe, Glasgow, Sat 19 Jan
To coincide with this year's Celtic Connections, Glasgow's newest party planners on the block – Siobhain Ma (Happy Spendy, Sister Collective) and Craig Angus (Savage Mansion) – are launching Underachievers Club. For their first outing they've teamed up with CC and Lost Map Records for one flip of an all-dayer featuring The Spook School, Rozi Plain, Callum Easter, Mush and Hairband as well as the Underachievers' bands themselves, Savage Mansion and Happy Spendy. Definitely looking forward to more Underachievers Club parties as 2019 continues.

---
Gigs in Glasgow
Heir of the Cursed @ The Hug & Pint, Glasgow, Fri 18 Jan
Having just kicked off the night before, this year's Celtic Connections is (as ever) full to bursting, and while events of all shapes and sizes are taking place across the city tonight, it's Heir of the Cursed – aka Beldina Odenyo Onassis – at The Hug & Pint that's our top pick. Originally from Kenya, Glasgow-based Onassis was inspired at a young age by the godmother of rock'n'roll, Sister Rosetta Tharpe, to learn the electric guitar and we're bloody overjoyed that she did. With a sound so effortless, comforting and warm, this show is not to be missed.
Slime City @ Nice 'n' Sleazy, Fri 18 Jan
Featuring three ex-members of We Are the Physics (all of whom are named Michael), the excellently-named Slime City came to our attention late in 2018 with their angular indie-pop banger Less Jools More Top of the Pops, one of the catchiest songs we came across last year, and their latest single Dial-Up Internet is the Purest Internet is just as catchy. Head along to Sleazy's tonight and catch them in the flesh with support from Closet Organ, MoonRunners and Tupper Werewolf (another excellent name!).
This Feeling – Glasgow "Big in 2019" @ Broadcast, Fri 18 Jan
UK-wide promoters This Feeling are kicking off their Glasgow parties this year with a "Big in 2019" show featuring the bands their tipping for big things this year. Head along to Broadcast tonight for sets from The Van T's, Alligator, Voodoos, Sway and Shredd.

Walt Disco @ King Tut's, Sat 19 Jan
As King Tut's New Year's Revolution gets ready to sign off for another year, tonight is the turn of flamboyant Glasgow quartet Walt Disco to headline. They play alongside CRYSTAL, Bubbatrees and Chuchoter, with Tenement TV on DJ duties and an aftershow closing party with a secret guest.
Haiku Salut @ The Hug & Pint, Mon 21 Jan
Derbyshire dream-pop trio Haiku Salut play The Hug & Pint tonight as part of Celtic Connections, and with Edinburgh electronic duo Super Inuit and Glasgow-based singer-songwriter Jared Celosse on support duty, it's set to be a delight of a night.
---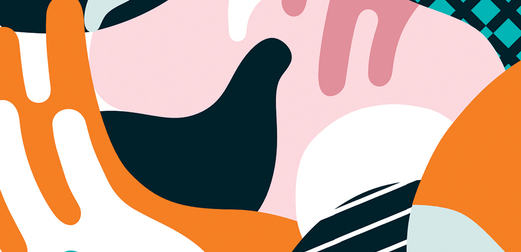 Want to receive the best of the Scottish cultural scene in your inbox every week? Sign up to our mailing list!