Gigs in Glasgow and Edinburgh: 13-18 Jun
It's another busy gig week across Glasgow and Edinburgh bringing us Future Islands, The Wave Pictures, The Big Moon, Dr Hook and Bill Murray. Yes, that one
Gigs in Edinburgh this week
The Wave Pictures @ Sneaky Pete's, 14 Jun
The word prolific is bandied about a lot, but The Wave Pictures are a band who surely deserve this adjective more than most. Set to release their umpteenth album Brushes With Happiness on 22 June via Moshi Moshi, you could do many worse things than go check The Wave Pictures out tonight with their unique brand of indie surf jangle pop. Oh, and they also play CCA, Glasgow, 15 Jun.
Chuchoter @ Safari Lounge, 15 Jun
We caught Edinburgh shouty feminist pop duo Chuchoter (pronouned shoo-sho-tae) at Henry's Cellar Bar supporting the inimitable CARBS last weekend and they were bloody great. If you're a fan of Les Rythmes Digitales and The Knife, and enjoy a bit of vocal manipulation, then they're definitely for you. They're supporting Visa Baby tonight along with Luckybabe so get down early to avoid missing them.
Hairband @ Henry's Cellar Bar, 15 Jun
Thanks to the lovely Song, by Toad, Glasgow supergroup Hairband (featuring members of Breakfast Muff, Lush Purr and Spinning Coin) are coming to play what is set to be a lovely gig at Henry's Cellar Bar tonight. Support comes from The Tropicanas, and endearing and somewhat ramshackle Aussie duo Tight Knight.

Bill Murray, Jan Vogler & Friends @ Festival Theatre, 18 Jun
This gig is what it says on the tin. Bill Murray is in town. Yes, that one. And he's got world renowned cellist Jan Vogler in tow, as well as some other friends who'll be playing music together for one night only at the Festival Theatre. And it's not even August.
---
Scottish Gig of the Week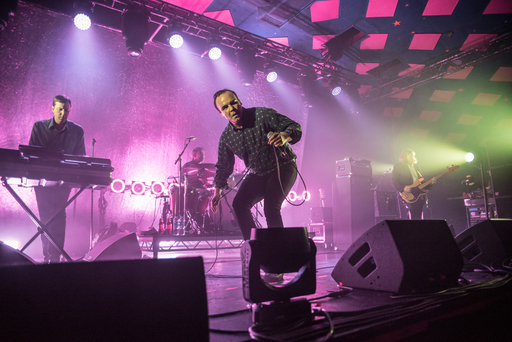 [Future Islands by Paul Storr]
Future Islands @ Usher Hall, 14 Jun
Future Islands frontman Samuel Herring is quite possibly the most energetic and enigmatic live performer around right now. Over 10 years after they first formed, the Baltimore band finally got their big breakthrough moment with their fourth album, 2014's Singles. Their latest release The Far Field brought together the best of the old and new Future Islands sounds in their boldest record to date. Support tonight comes from the magnificently wonderful IDLES.

---
Gigs in Glasgow this week
The Hadit Collective @ The Flying Duck, 13 Jun
The Hadit Collective have quite literally had it with the norms of classical music. Head down to The Flying Duck tonight for the Glasgow collective's inaugural gig and to experience new music for flute, violin, piccolo, accordion and piano.
Moaning @ Broadcast, 14 Jun
Tonight's Broadcast show is a triple threat as not only are the ear smashingly good LA band Moaning headlining, but two masters of noise from the Glasgow scene in the form of Undo and Bridal Shower are on support duty. Earplugs and rock stances at the ready, this one is sure to be a hit of monstrous proportions.
The Big Moon @ Museum of the Moon, 15 Jun
As Museum of the Moon's tenure is fast approaching its end there are loads of delicious gigs still to choose from between now and 24 June, including this one featuring 2017 Mercury Prize nominees The Big Moon. And they'll be playing under a moon... that probably won't happen again, so we suggest getting yourself some tickets pronto! Support comes from SKJØR.
Dr Hook @ Kelvingrove Bandstand, 15 & 16 Jun
For two nights this weekend the wonderful Dr Hook starring Dennis Locorriere will be taking to the Kelvingrove Bandstand. These shows are not to be missed.
---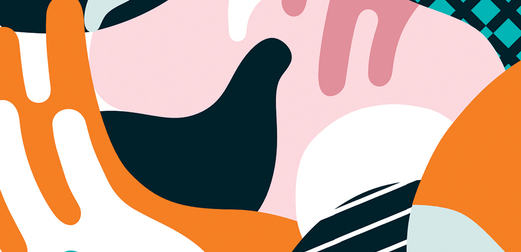 Want to receive the best of the Scottish cultural scene in your inbox every week? Sign up to our mailing list!
---
Catholic Action play Television's Marquee Moon @ Museum of the Moon, 16 Jun
Glasgow's Catholic Action, who recently released their debut album In Memory Of, are back out and about but this time they're doing something a little bit different. In this special show as part of Museum of the Moon's Events Under the Moon series you can hear the glam indie four-piece tackle Television's Marquee Moon in the absolute perfect setting.
Noah Noah @ The Hug & Pint, 17 Jun
Edinburgh band Noah Noah are heading westwards tonight for a headline show in the lovely surrounds of Glasgow's Hug & Pint thanks to Off Axis Scotland. Support comes from Sauvage and Gordon James and the Power.
Leave the City...
James Yorkston's Tae Sup Wi a Fifer @ Adam Smith Theatre, Kirkcaldy, 16 Jun
Fancy getting out of Edinburgh, Glasgow or Dundee this week for some glorious live music but don't want to go too far afield? Then look no further than James Yorkston's Tae Sup Wi a Fifer taking place tonight at the Adam Smith Theatre in Kirkcaldy. Performances come from hugely influential alt-folk singer-songwriter Michael Hurley; comedian, actor, performance poet, cartoonist and podcaster Phill Jupitus, and the inimitable Siobhan Wilson, whose latest album There Are No Saints was one of our Scottish albums of 2017.