Gigs in Glasgow and Edinburgh: 13-18 Feb
CHVRCHES, Nils Frahm, BODEGA and bis are just some of the stellar gigs happening across the central belt this week
There's loads going on this week across the central belt in the world of music, which should come as no surprise to you. The likes of Bill Ryder Jones (Summerhall, 13 Feb) and Alasdair Roberts (Sneaky Pete's, 15 Feb) play Edinburgh, while you can catch Ohmme (The Hug & Pint, 16 Feb), Hanson... yeah, that Hanson, of MMMBop fame (Glasgow Royal Concert Hall, 17 Feb), Maggie Rogers (SWG3, 17 Feb), Lala Lala (Broadcast, 18 Feb) and more through in Glasgow. Here are our top picks for the week ahead.
Gigs in Edinburgh
OK PAL presents My Big Day @ Henry's Cellar Bar, Edinburgh, 15 Feb
We've been pretty excited about OK PAL Records since making themselves known to the world at the end of last year, and My Big Day is their first night of 2019. Coming the day after Valentine's Day, the duo behind the label – Hailey Beavis and Faith Eliott – are promising a night of "romantic horror" which we are fully on board with. Having just announced their debut album, set for release in April, Eliott heads up tonight's bill with support from KITS and Housekind.
Braw Gigs: Serious Sam Barrett @ The Waverley, 16 Feb
Edinburgh promoters Braw Gigs recently celebrated the milestone of ten years of putting on gigs, clubs and movie nights. Tonight seems them return to one of their favourite Edinburgh haunts, The Waverley on St Mary's Street, for a night of intimate music from Ya Dig? Records' founder Serious Sam Barrett. Support tonight is from Ian Humberstone (Tissø Lake) and Burnt Paw.

Wozniak @ The Wee Red Bar, 16 Feb
To mark the release of their latest EP, The Space Between the Trees, Wozniak are playing their first Edinburgh show tonight since 2017. With support planned from fellow Edinburgers Fuzzystar, we recommend you get down early.
Start to End: Jeff Buckley's Grace @ Summerhall, Edinburgh, 15 Feb
If, like us, Jeff Buckley's Grace still gets you every time then you could do worse than checking out the Start to End crew taking on this forever classic. Start to End's line-up for this one will feature Sam West taking on Buckley's iconic vocals, backed by members of Admiral Fallow, Roddy Heart and the Lonsesome Fire, Fat-Suit and Pronto Mama. Support comes from Heir of the Cursed.
International Teachers of Pop @ Sneaky Pete's, 17 Feb
Just over a week since releasing their eponymous debut album, International Teachers of Pop – feauring members of The Moonlandingz – are ready to educate you in the way their self-proclaimed 'nerd pop' with a night of, well, exactly that tonight at Sneaky's. Support from WomanSaid. You know what to do.
---
Scottish Gig of the Week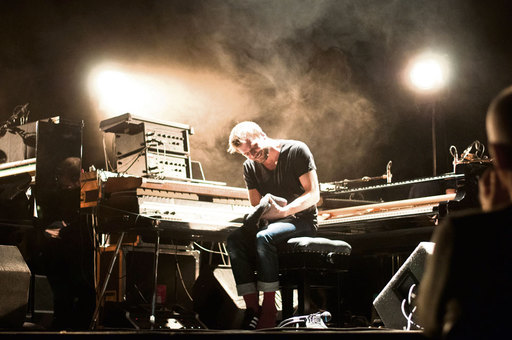 Image: Nils Frahm by Nick Bojdo
Nils Frahm @ SEC Armadillo, Glasgow, 18 Feb
Nils Frahm's seventh album, All Melody, came in at number ten on our Albums of 2018 list. Frahm recorded the album in his new studio space in Berlin's Funkhaus, which he spent two years building, and also launched the album with a special start-to-finish performance in the venue prior to its release. Catch him tonight at the SEC Armadillo, or at the Usher Hall, Edinburgh, 19 Feb.
---
Gigs in Glasgow
Savage Mansion @ The Hug & Pint, 15 Feb
Today Glasgow-based Craig Angus releases Revision Ballads, his debut album as Savage Mansion. Released via Eigg-based label Lost Map, Revision Ballads is 12 tracks of Stephen Malkmus and Pavement-indebted indie-pop gems. Catch Angus and his band tonight at The Hug & Pint (and on Saturday 16 February at Conroy's Basement in Dundee).
BODEGA @ The Art School, 15 Feb
New York post-punks BODEGA explored the impact of technology on the modern world on their debut album Endless Scroll, released last year, while also addressing subjects including female masturbation and "learned male behaviour". The five-piece make a stop in Glasgow tonight on their UK tour in support of the aforementioned album, so now's your chance to see what all the fuss is about.
Poppy Ackroyd @ The Glad Cafe, 16 Feb
Labelmates with Björk's composer, Poppy Ackroyd – a violinist and pianist who is also a member of the Edinburgh-formed Hidden Orchestra – brings her live show to Glasgow tonight just over a year after releasing her fourth studio album, Resolve. If you're heading along to the show tonight, please note the change of venue from The Blue Arrow to The Glad Cafe.
CHVRCHES @ SSE Hydro, 16 Feb
Seven years on and it's still hard to believe that we saw CHVRCHES play their first ever show under the guise of Shark Week – to hardly anyone we might add – as the first band on a bill at the now defunct Electric Circus back in 2012. Just look at them now! Following the release of their third album, Love Is Dead, last year they're set to play their biggest hometown headline show to date as they take on the gargantuan SSE Hydro. Support comes from the punctuation-[loving Let's Eat Grandma and Glasgow pop-goths The Ninth Wave.
bis @ The Glad Cafe, 15 Feb; The Old Hairdressers, 16 Feb; The Hug & Pint, 17 Feb
'Sugar sugar kandy pop / Push it down pull it up / Sugar sugar kandy pop / Just don't let the music stop'. That's right, bis fans, the creators of the infectious 90s hit Kandy Pop are back with a new album – Slight Disconnects – set for release on 15 February via the Last Night From Glasgow label. To celebrate they're playing a trio of small shows in Glasgow starting off on album release day at The Glad Cafe (15 Feb), followed by The Old Hairdressers (16 Feb) and ending at The Hug & Pint (17 Feb). Sure sure, why not!
---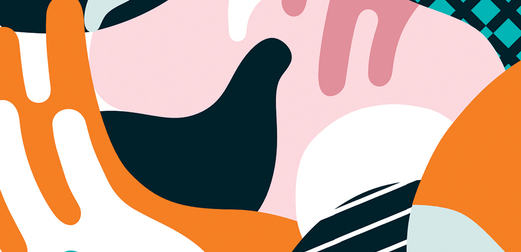 Want to receive the best of the Scottish cultural scene in your inbox every week? Sign up to our mailing list!