Gigs in Glasgow and Edinburgh: 11-17 Sep
This week in music Freakender returns for its third year, The Big Sit In comes to Glasgow and Kathryn Joseph premieres From When I Wake in collaboration with Cryptic
Gigs in Edinburgh this week
A Celebration for Scott @ Sneaky Pete's, 11 Sep
In memory of Scott Hutchison, and to help raise money for SAMH, head down to Sneaky's tonight to hear some of Hutchison's work performed by Prentice Robertson (Vistas), Jonny Watt (Foreignfox), Sad English Pop Music and Waverley. There will also be limited edition prints of Michael Corr's stunning mural available to buy, with all proceeds going to SAMH.

Melenas @ Safari Lounge, 14 Sep
All the way from Pamplona in the north of Spain come surf-rock outfit Melenas who play their debut Scottish show tonight in the cosy surrounds of Edinburgh's Safari Lounge. Support comes from the mighty Tongue Trap.
Future Get Down @ The Mash House, 14 Sep
For those of you looking for a Friday night dance, look no further than Future Get Down. Fresh from their latest release EP2, full of LCD Soundsystem-fuelled grooves, catch the Edinburgh five-piece in full beekeeper attire at The Mash House. They headlined The Skinny's stage at Kelburn Garden Party at the end of June and are guaranteed to get you moving uncontrollably. What's more, they have the excellent Glassmasterer on support duty with a DJ set from Finiflex's Davie Miller. Party party party!
Sons of the Descent @ Wee Red Bar, 14 Sep
Edinburgh alt-pop trio Sons of the Descent are releasing their brand new single Knowing Gaze today, and are celebrating tonight with a show at the Wee Red. Support comes from singer-songwriter Hailey Beavis, and The Line.
James Brown is Annie @ Rose Theatre Basement, 15 Sep
Released at the start of the month, Edinburgh funk band James Brown is Annie are celebrating their latest album James Brown is Annie II tonight. Get down early for a night of two halves, with the first featuring songs from the new record while the second will feature special guest Hamish Stuart (Average White Band) as they take on all things funky.
Slime City @ Leith Depot, 15 Sep
Glasgow's Slime City describe themselves as "probably a new wave noisy existentialist guitar pop band," and we'd tend to agree with that. Explosive guitars, on the edge of deranged vocals and skownky time signatures are sure to guarantee a fun time. Get down early to catch Lush Purr on support duty.
Braw Gigs presents: Frankie Stubbs (Leatherface) @ The Waverley, 15 Sep
It's not long before Edinburgh promoters Braw Gigs celebrate their 10th birthday (29 September to be exact), but before that get yourself along to The Waverley tonight to catch one of the most beloved and respected songwriters in punk history, Frankie Stubbs of Leatherface.
---
Scottish Event of the Week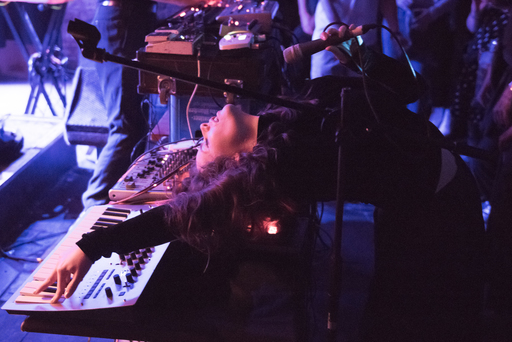 [Free Love by Allan Lewis]

Freakender @ The Old Hairdressers, 14-16 Sep
Back for its third outing, Freakender is taking over Renfield Lane's Old Hairdressers with a veritable feast of music, DJs and stalls across the entirety of September's mid-point, and it's by far their best line-up yet! As well as electrifying live sets from Free Love (fka Happy Meals), Holy Waves, Melenas, Kaputt, Irma Vep and Savage Mansion, there'll be merch and zine stalls, Freakender's signature Bloody Mary Hangover Party and loads more besides. Aaaaaaw, freak out!

---
Gigs in Glasgow this week
Tongue Trap @ Nice 'n' Sleazy, 11 Sep
'It's Tongue Trap Tuesday / It's Tongue Trap Tuesday / It's Tongue Trap Tuesday / And it's all you can eat!' Okay, while they might not be the exact lyrics to Tongue Trap banger Taco Tuesday, they are perhaps more relevant today given the Glasgow trio are playing tonight and it's Tuesday. With catchy as fuck pop-punk songs about tacos, celery and periods let loose and get yourself down to Sleazy's tonight to help celebrate the launch of their brand new EP.
Albert Hammond Jr @ SWG3, 12 Sep
Relatively fresh from releasing his fourth studio album Francis Trouble back in March, catch The Strokes' rhythm guitarist in all his solo wonder tonight at SWG3 with support from Yassassin.
Xavier Rudd @ The Garage, 12 Sep
Australian singer-songwriter and multi-instrumentalist Xavier Rudd released his ninth studio album, Storm Boy, earlier this year. Catch him tonight at The Garage.
Sextile @ Broadcast, 13 Sep
Following on from the release of their 2017 record Albeit Living, LA punk and EBM band Sextile stop into Broadcast tonight ahead of the release of their 3 EP due on 14 September. Expect a real body shaker of a night. Support from Mothers Love and WomenSaid.
Kathryn Joseph @ Tramway, 13 Sep
Scottish singer, songwriter and composer Kathryn Joseph recently released her second album, From When I Wake the Want Is, the follow-up to her SAY Award-winning debut bones you have thrown me and blood I've spilled. Tonight, she performs a live staging of the new album, in collaboration with Cryptic, with the performance abbreviated to From When I Wake. Catch her the following night (14 Sep) at Edinburgh's Summerhall.

SPAM zine #8 Launch Party @ The Poetry Club, 13 Sep
Glasgow's SPAM are celebrating the launch of their latest zine with a Cruise Liner themed launch party tonight at The Poetry Club. As well as poetry readings, a magic show and karaoke, there will also be a lovely live set from Glasgow lo-fi electro duo, Pocket Knife.
---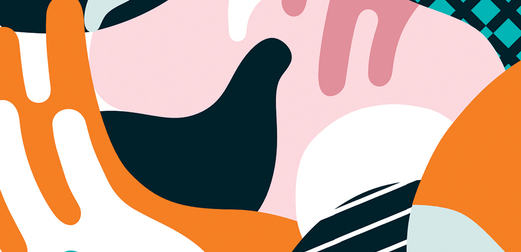 Want to receive the best of the Scottish cultural scene in your inbox every week? Sign up to our mailing list!
---
Jurassic Park in Concert @ SEC Armadillo, 14 Sep
John Williams' score for Steven Spielberg's iconic 1993 blockbuster Jurassic Park is easily one of the most recognisable pieces of music set to film ever. Catch the film on the big screen tonight at the SEC Armadillo with a live soundtrack provided by the Czech National Symphony Orchestra, conducted by Ben Palmer.
The Big Sit In @ Saint Luke's, 15 Sep
Following on from last year's stint in Edinburgh, Saint Luke's are hosting this year's Big Sit In Festival in Glasgow. Aiming to celebrate diversity in people, art and music, you can expect sets today from Admiral Fallow, Martha Ffion, Rebecca Vasmant, Wuh Oh, Stillhound, Malka, Mt. Doubt, Josephine Sillars + The Manic Pixie Dreams and Dixon Avenue Basement Jams, among others.
Lunir @ The Hug & Pint, 16 Sep
Althought they're based in Cologne, Germany (originally from Edinburgh) these days, you can't keep future-soul duo Lunir away from the grips of Scotland's central belt. Catch them tonight at The Hug & Pint with support from Last Night From Glasgow's Zoë Bestel and 4mina.
The Goon Sax @ The Hug & Pint, 17 Sep
Three days after the release of their sophomore record, We're Not Talking, catch Brisbane, Australia indie-pop trio The Goon Sax tonight with support from Vital Idles and Peter Cat.
Leave the City
Psychedelic Forest Carnival @ Kelburn Castle, 15 Sep
It's already been over two months since Kelburn Garden Party so if, like us, you find yourself already desperately missing the glorious and magical grounds of Kelburn Castle then get yourself along to the Psychedelic Forest Carnival tonight. It might be a little colder than it was back in July, but all the lovely music to be discovered across the Viewpoint Stage, Saloon, Roots Dome and Casbah Treehouse are bound to keep you warm.