Gigs in Glasgow and Edinburgh: 10-16 Jul
The Spook School, Spinning Coin, DTHPDL and Man of Moon all play Leith Depot, Love Letters zine launches in Glasgow and there's the ideal excuse to get out of the city with two top festival picks
Gigs in Edinburgh this week
Spinning Coin @ Leith Depot, 10 Jul
Glasgow band Spinning Coin released their debut album Permo last November on The Pastels' Domino imprint Geographic, and they bring their laid-back jangly guitar sounds to Leith Depot as part of Love Live Music Week tonight. Support tonight comes from Chrissy Barnacle.
Man of Moon @ Leith Depot, 11 Jul
There's a bit of a theme to this week's Edinburgh gig rundown... tonight's show at Leith Depot features Edinburgh duo Man of Moon heading up the bill with support from Star Rover.
DTHPDL @ Leith Depot, 12 Jul
And here we are again for our third night on the trot at Leith Depot... tonight is headlined by Edinburgh-based krautrock four-piece DTHPDL who recently played a blinder on our stage at Kelburn Garden Party at the end of last month. Catch them tonight with support from Jamie Sutherland (Broken Records) and Super Inuit.
Stanley Odd + Wuh Oh @ Sneaky Pete's, 13 Jul
Diverting your attention from Leith Depot for a moment, get yourself down to Sneaky Pete's tonight for an official Electric Fields warm-up party with live sets from hip-hop troupe Stanley Odd and jazzy electro producers Wuh Oh.
Rumba de Bodas @ Various Edinburgh Venues, 13-22 Jul
Edinburgh Jazz and Blues Festival celebrates its 40th year, continuing to showcase acts working in every realm of both genres. Also celebrating an anniversary – but for them their tenth – are Italian group Rumba de Bodas, who return to the festival's Spiegeltent following a string of sold out shows last year. Prepare for lots of dancing.
Floored presents a night of Chilean electronica @ Leith Depot, 15 Jul
Meanwhile back at Leith Depot– see, a theme – you can treat your ears to a night of Chilean electronica tonight courtesy of Floored.
---
Scottish Event of the Week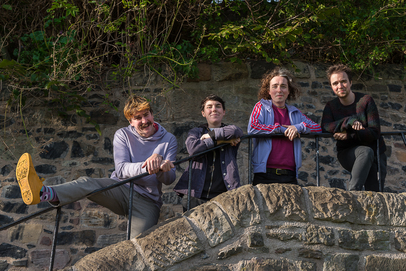 [The Spook School by Sarah Donley]
The Spook School @ Leith Depot, Edinburgh, 13 Jul
One of our favourite party-starting bands, The Spook School are headlining tonight's Leith Depot's Love Live Music Week show – yay!!!! Support comes from Phillip Taylor of PAWS and the Eigg man himself, Johnny Lynch, aka Pictish Trail. We're sure there will be various mentions of vegetarian sausages throughout the night, so be sure to prepare yourself mentally for the unbridled madness which will most definitely ensue.
Advance tickets for this one are sold out but there will be a few available on the door on the night, so get down early to avoid bawling your eyes out into a pint in the bar below. Read more about the week of gigs at Leith Depot here.
---
Gigs in Glasgow this week
Love Letters Zine Launch Party @ Nice 'n' Sleazy, 11 Jul
Since launching with issue #1 in February, Love Letters – the independent zine dedicated to femme/non-binary people in music – is now launching a website, and naturally they're having a party to celebrate. The stellar line-up includes local supergroup Hairband, Freakwave, 4mina (aka Katie of ST.MARTiiNS) and LALOLA, as well as DJs Moon Bather and ChipSlut.
Paul Simon @ SSE Hydro, 11 Jul
'Baaa-ba-ba-ba / Baaa-ba-ba-ba,' in case you hadn't figured this out for yourself, this is our pathetic attempt at singing the catchy-as-all-hell riff from You Can Call Me Al, a staple on party playlists around the world. Catch Paul Simon tonight on his farewell tour at the SSE Hydro.
Dancing on Tables @ Broadcast, 12 Jul
Tonight, as part of the Broadcast Summer Breakdowns series which offers free entry shows every Thursday in July, you can catch a trio of up-and-coming Scottish acts from all across the country, in the form of Dunfermline pop rockers Dancing on Tables, Glasgow glam-punk four-piece CRYSTAL and indie five-piece Gallus.
Verse Metrics @ Nice 'n' Sleazy, 14 Jul
Having just released their Interpol-esque new single, The Nightmares Leave Us Inoperational, which we premiered just t'other day (check it out here) we reckon this is one local band you should definitely be checking out this week. Support tonight comes from Adult Fun and Freddie Quell. Can't make tonight? Catch them at Sneaky Pete's on 12 Jul with Adult Fun and Nonimals.
Glasgow Pride @ Kelvingrove Park, 14-15 Jul
With Edinburgh's Pride celebrations taking place last month, it's left to Glasgow to pick things up where they left off. Out west they've got much bigger things planned, as Glasgow Pride takes over Kelvingrove Park for two days of celebrations, with performances for the likes of Melanie C, Courtney Act and the one and only Steps.
---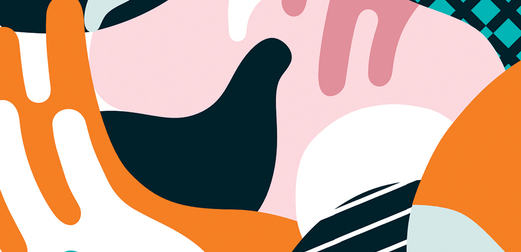 Want to receive the best of the Scottish cultural scene in your inbox every week? Sign up to our mailing list!
---
Leave the City
Doune the Rabbit Hole @ Cardross Estate, Port of Monteith, 12-14 Jul
Looking for a music and arts festival you can take the kids to? Well, family-friendly festival Doune the Rabbit Hole allows you to do just that. This year's music line-up includes live performances from the likes of Akala, Temples and The Orielles, as well as DJ sets from Sofay, Sarra Wild and more.
Tiree Music Festival @ Tiree, Inner Hebrides, 13-15 Jul
It's the middle of July, you're sick of being stuck on the mainland, but you don't want to miss out on your usual weekend of fun musical antics. Well, look no further than Tiree Music Festival on the Isle of, well, obviously, Tiree. Travelling to the most westerly island in the Inner Hebrides of Scotland will not only offer you the chance to take in some of the most beautiful scenery Scotland has to offer, but once there you can enjoy its glorious beaches as well as lots of excellent music. Be Charlotte, The Hoosiers, Elephant Sessions, Skerryvore and Skippnish are just some of the acts playing this year's shindig.