Fontaines D.C. play St Patrick's Day livestream for Jameson
Jameson Irish Whiskey team up with Fontaines D.C. this St Patrick's day for a free global Jameson Connects Livestream
In honour of St Patrick's Day, Jameson Irish Whiskey invites the world to embrace other kindred spirits and widen the circle by teaming up with the boys from the better land – Fontaines D.C. – for an exclusive hour-long global livestream this Thursday 17 March at 8pm GMT. 'Widen the circle', the brands newly launched campaign, aligns with Jameson's spirit aligns with Jameson's spirit of openness as it seeks to make the world feel like a smaller place, by encouraging the coming together of people across the globe, to experience true connection. Via Jameson Connects, the Fontaines D.C. livestream is free and open to all, you just need to sign up for exclusive access.
Forming in 2017, Fontaines D.C. came into sharp focus in 2019 with the release of Dogrel, which went on to make countless album of the year lists, including the top spot on both Rough Trade and BBC 6 Music's end of year lists, with the station's Steve Lamacq having been a huge advocate for the band since their early releases. That same year, Dogrel received a Mercury Prize nomination, with their 2020 follow-up A Hero's Death receiving a nomination for Best Rock Album at the 2021 Grammy Awards.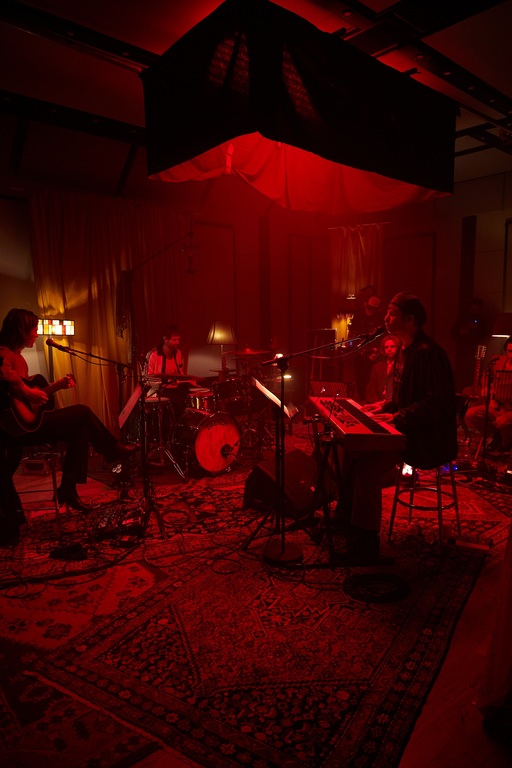 Their forthcoming and hotly anticipated third album Skinty Fia – an Irish phrase which translates to "the damnation of the deer" – is due out on 22 April via Partisan Records, and sees the Dublin band honing in on their Irish identity more than ever. Despite their recent relocation to London, it's clear upon listening to Skinty Fia that the band still have a strong affection for their hometown. Of their latest single I Love You, written from the perspective of an Irishman abroad, singer and chief songwriter Grian Chatten describes it as "the first overtly political song we've written," going on to say: "It's standing in the centre of our beloved home country as a multitude of things are brought to tragic ends in an apocalyptic state of affairs. That's how it feels to me, and what I felt when I wrote it."
Jameson Connects' global livestream with Fontaines D.C. comes this St Patrick's Day, just over a month ahead of Skinty Fia's release. The stream will see the five-piece performing not only some of their best-known tracks like Boys from the Better Land and A Hero's Death, but they'll also be premiering some new material from Skinty Fia as well as an exclusive cover of The Cure's Just Like Heaven.
---
Sign up for the Jameson Connects x Fontaines D.C. global livestream now at jamesonwhiskey.com