Introducing: The Vegan Leather
We spoke to The Vegan Leather to find out a bit more about the Paisley art-pop quartet and to ask if any of them are actually vegan
The Skinny: How long have you been together and how did you meet?
Gianluca Bernacchi: "We've been together since 2014 – Paisley is a pretty small place, so we all seemed to gravitate towards each other with music being the main propellant. Marie and I went to school together, and would go to open mics in Paisley, where we met Duncan. It wasn't until mine and Duncan's two-piece band took part in the Hit the Road tour where we met Matt who was playing with another band. It's been a really interesting and exciting process of writing and playing together, since we all come from pretty different musical backgrounds. So yeah, I guess we have the smallness of Paisley, and the greatness of music to thank!"
Where did the name come from?
Bernacchi: "I had a pair of leather trousers, which were pretty crazy. We noticed the label inside said "Vegan Leather" and thought 'hey that could be a cool name for a band!' and it just stuck. Kind of like Ross's leather trousers in Friends."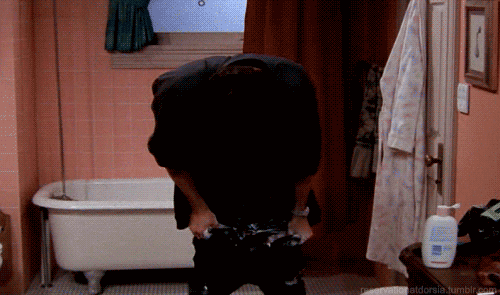 So, are any of you actually vegan?
Bernacchi: "No actual vegans in The Vegan Leather… The Vegan Liars. Marie and I are veggies, and Matt and Duncan are omnivorous!"
Would any of you ever consider it?
Marie Collins: "I'm loving veggie life, but I still find it difficult at times, especially when in the tenuous situation of picking a meal deal sandwich – there doesn't seem to be a lot of veggie/vegan options. I'd definitely be up for trying it out though!"
Matt McGoldrick: "Cheese is like cocaine to me. Rather than succumbing to the usual vices of the music industry, I'd just have a healthy addiction to brie instead. Saying that, my sister is vegan and is beginning to change my views on things."
Duncan Carswell: "My lifestyle has never led me to consider it, but I try to eat well-sourced, free range products. I have a lot of days where I only eat veggie too, so yeah I'd be up for trying it out!"
Bernacchi: "I've been veggie for a few years now, and there's no reason why I shouldn't already be [vegan]. Glasgow is definitely one of the best cities in the UK for vegans."
You guys have a new single coming out soon called Shake It – if you were making a vegan shake what would you put in?
Bernacchi: "We tend to wear a lot of pink on stage, it's kind of become our thing, so we'd have… strawberries, raspberries, beets (laughs), coconut milk, oranges (not pink but taste good) and ice cubes."
Veganism aside, beyond the single, what else do you have planned for 2017?
Bernacchi: "We have a lot planned for this year! Whilst expanding throughout Scotland, we'll be taking our first steps abroad in terms of live shows. We're going to be releasing a series of singles too, creating a momentum whilst we record our first album."
---
Catch The Vegan Leather at Oran Mor with Pronto Mama on Fri 3 Feb as part of Celtic Connections 2017