Since Yesterday: A Greatest Hits of Non-Hits
Blair Young and Carla J. Easton tell us about Since Yesterday, their documentary film and live gig celebration of Scottish women in music. History's never sounded so good
Who gets to become 'seminal?' Which bands get consigned to history, or enshrined in a museum? Since Yesterday: The Unsung Women Pioneers of Scottish Pop, a documentary film-in-progress and a special concert at the Leith Theatre on 24 August asks all these questions and then some. Starting with Edinburgh band The McKinleys – '60s sister duo Sheila and Jeanette McKinley – musician Carla J. Easton and filmmaker Blair Young are writing, filming and singing (!) the history of Scottish, all-female bands who haven't been celebrated as they should.
"We're both first and foremost music fans," Easton explains. The idea surfaced while planning a music video for Easton's band TeenCanteen's song How We Met (Cherry Pie): "We were looking at examples of how all-female groups had been represented in music videos previously, and then I mentioned that I'd been collecting information on Scottish all-female bands." Blair laughs, admitting that his "ears pricked up" at the potential in a documentary on the material.
"When I started going to see music in the '90s, my internalised reference point would be 'Oh yeah, an all-female band' – it was never just, 'That band with great music.'" He says: "I think so much of that stuff is quietly damaging and not terribly progressive, and that's my focus for the whole documentary, to broaden people's horizons. It's not just the music industry; it's probably [the same] in every industry in the world. We forget to notice and we need to do more work."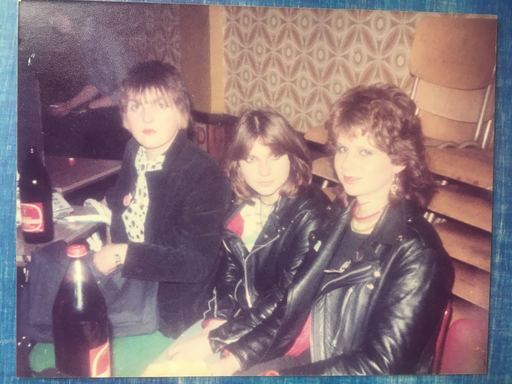 [The Ettes]
The documentary is still in progress and the research is tricky but thrilling. Hunting for information on bands like Strawberry Switchblade, The Ettes and The Twinsets has involved, as Easton puts it, "trawling pages and pages of blogs and archives to try and find photos or lost Peel sessions, to find out where these recordings are. The more we've worked on it, the more music that's become available. We're both hearing [a lot of] these songs for the first time, and it's brilliant." Young agrees: "The information online is very scant. We've had to speak to the bands themselves, really, to discover anything. But it always comes back to the music, and the music is great. It's all these amazing gems that we've been able to start mining a little bit."
The Skinny asks, perhaps too eagerly, if there could be an opportunity for these records to be re-released, but Young puts us straight. "A lot of them were never issued in the first place! It's incredible to think about what else is out there. Given the Scottish pop output compared to the size of the population, why was the gender balance so woefully off? For me, that just underlines [the question]: 'Who gets to get signed? And who gets to have financed, supported careers?' If I'd wanted to have been in a band I'd have had hundreds of role models."
"I didn't start making music with my friends until my late 20s," Easton replies. "If there'd been a documentary that made it seem normal for me to be 15 and go into a garage with my best friend and learn our instruments together, maybe we'd have done it earlier."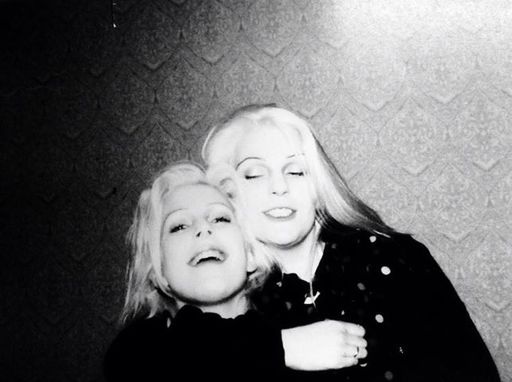 [The Twinsets]
She hints that the documentary will have a "focus on the 80s because that's when Scottish music exploded. That period's been looked at so much, but not the bands we're featuring. There was this community centred around specific rehearsal spaces where all the bands, the ones that went on to make it were really good friends with the ones who didn't. And you've got to remember that in the late 70s/ early 80s it was still dangerous for women to be in an audience at a gig sometimes, and that's another really remarkable part of the story – not only were these women going to gigs and becoming a part of the scene, they were the scene."
Determined to get these tunes in your ears? You're in luck. As part of the Edinburgh International Festival's Light on the Shore gig series, the Since Yesterday team are throwing a party in celebration of these bands and those songs. Easton's put together a 'house band' who are learning fourteen new tracks, "ranging from full pop to that classic '60s girl-group sound, to complete post-punk with a bit of riot grrrl in there. It's a greatest hits of non-hits!" Sharing the setlist with the rest of the performers set off a "chain reaction". Easton enthuses, "We're all discussing this music we've never heard before and there's that teenage excitement in discovering something new, that's old.
"Some singers from the original bands will join us on stage," Easton explains. "Everyone's been approached, but some people are happy to watch rather than perform their songs now, so we'll have guest singers in their place." Learning and reinterpreting the songs has been a unique experience, too. "I've been asking the original bands, should I attempt synths here? They're like, do it! We couldn't afford one at the time." Covering The Ettes has proved a particular challenge: "They did five gigs ever [in 1979] and the recordings are like… what is that?? They said, 'Oh, we recorded it in the living room and we didn't have a drum kit, so that's boxes we're hitting.' How are we going to reimagine this? And still do it in a respectful way, of course."
Strawberry Switchblade's Rose McDowall will be joining the house band on the night which will include Lesley McLaren (Altered Images) on drums, Vicki Cole (Randolph's Leap) on bass, two guitarists – Kate Lazda (Kid Canaveral) and Stacey Sievwright (The Moth & The Mirror), who'll also play cello. Reading like a who's who of Scottish indie. Expect other special guest appearances on the night as well as sets from Glasgow's The Van T's and 2017 Scottish Album of the Year Award-winning duo Sacred Paws on the night, too, as well as an after-party conducted by Bossy Love – "I think they're the best live band in Scotland right now!" Easton urges. Blair weighs in, saying that the evening's also a celebration of Scotland's current wave of crazily good bands, and points out that their line-up isn't prescriptive. Both The Van T's and Bossy Love have male members too, and he says: "If you're a woman should you form a band with women? No, form a band any way you want."
And to those frustrated by the project's focus on women? "You have to look at who is doing the criticism," says Easton. "Women have always made music. We've always made popular music, indie music, rock music, every kind of genre, and has that been celebrated to the extent that it needs to be celebrated? We're just telling a story that's not been told, which should have been told."
"We're not knocking those bands that are seminal," Young adds. "We're just saying, by the way, at the same time these other bands – essentially because of who they were – didn't get the chance to make the same waves."
Easton agrees. "The phrase we keep hearing when we contact [these musicians] is, 'I've been waiting for this to happen. I've been waiting for someone to approach us. I'm glad someone's finally making this.' Look at a band like Strawberry Switchblade who had a top 10 single, Since Yesterday, it's what we've named the night after. The idea is that it's since yesterday we've been doing this. It's not new."
---
Since Yesterday: The Unsung Women Pioneers of Scottish Pop, Leith Theatre, Edinburgh, 24 Aug as part of Edinburgh International Festival's Light on the Shore series