MHF Live: Talking about mental health with music
We speak to Hannah Currie, Solareye, Be Charlotte and The Spook School about MHF Live, a new project that hopes to inspire events that encourage conversations about mental health
Trying to apply a one-size-fits-all solution to mental health is like making a party playlist with only one music genre. Some people's preferences are inevitably left out, and they'll probably have a less good time at the party. Everybody's experiences of mental illness, like their music tastes, are unique and it takes flexibility to cater to all. The best way to make people feel included, according to MHF Live's Project Manager Hannah Currie, is to hand them the reins to fashion it how they see fit.
Launching in February 2019, MHF Live invites individuals and communities from all around the UK to put on their own events that encourage conversations about mental health. The Mental Health Foundation will be on hand to make sure people with all levels of experience can take part, offering support from their office and a downloadable promoter pack online that gives industry tips on event planning, but the goal is to empower people at a local level to put on events they will enjoy. "We really want to get people involved everywhere if we can," says Currie. "In my experience as a promoter, people want to raise awareness about mental health, but there isn't the structure at the moment to allow them to do that if they haven't done it before."
There's no limit to the types of events that might be dreamed up. Organisers could go for the standard gig format, but if that seems too overwhelming then MHF Live welcome other ideas – maybe a school talent show, or listening to records with friends at someone's house, or a music-themed pub quiz. "There are so many ways for people to get together, and we're happy for people to think outside the box," Currie says. "It can be on a really small scale if that's what you feel most comfortable with, or we have one person building a festival down south." The key, however people choose to come together, is to create a safe space for thinking about mental health through music.
In the name of inclusivity, people are encouraged to consider how to make their events accessible for those who ordinarily find gigs stressful to attend. "For some, the idea of going to a gig is a really anxiety-inducing thing," says Currie. "For people with learning disabilities, for example, it's quite a difficult thing to be in that environment." MHF Live has set up partnerships with Gig Buddies and Sonic Hug, two initiatives that try to ease people's experiences of live music. With Gig Buddies, gig-goers volunteer to accompany people with a learning disability to live music events, while Sonic Hug helps sufferers of anxiety locate escape routes, accessible toilets, and other vital facilities inside the venue. Making use of these services can help organisers widen their audience and the campaign's reach.
MHF Live has arrived at a vital time. Statistics from the Mental Health Foundation tell us that one in six people will have experienced a mental health problem in the past week, and on average around 16 per 100,000 people take their own life every day. Currie explains to us that we're on the precipice of a major mental health crisis, and if we don't act now then by 2030 depression could be the leading cause of disease burden. "It's silly because it doesn't have to be," she says. "It is preventable. There are things that we can be doing to halt that progression that we're just not. Mental health at the moment isn't being taken as seriously as it needs to be."
We may be talking about mental health more than ever, especially on social media, but negative attitudes still prevail in real life. It can put people off confiding their struggles, seeking support, or even finding out that other people feel the same as them. The Mental Health Foundation hopes to challenge that stigma by building on the success they have had with the Scottish Mental Health Arts and Film Festival, which has roughly 25,000 attendees each year. "There's an undeniable relationship between creativity and the mind," says Currie. "Creativity is an expression of everyone's inner dialogue, so I think there's no better place than the arts to foster that discussion."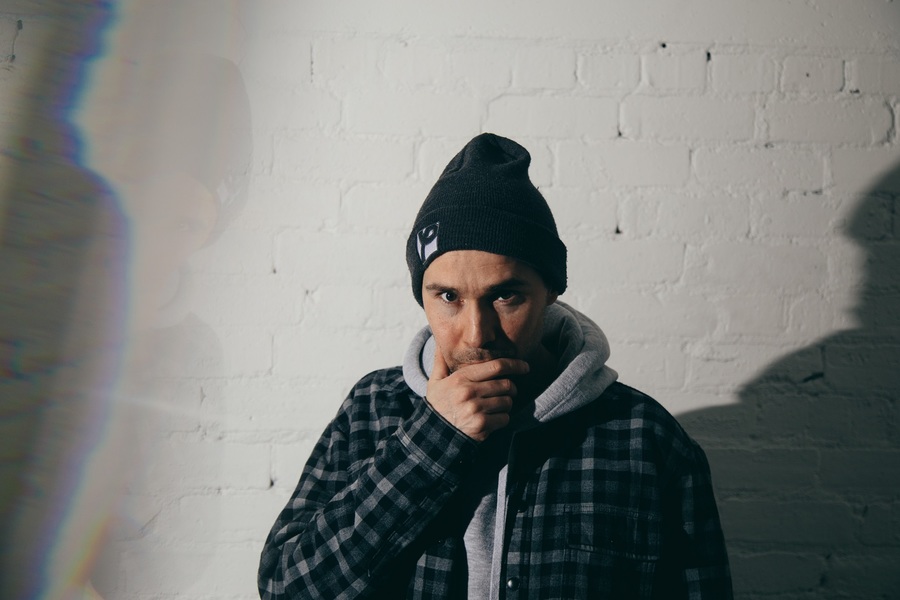 Solareye by Cameron Brisbane
To give some inspiration for how an MHF Live gig might look, the project is hosting some of its own nights early next year. On 10 February, there will be a screening of Currie's documentary film We Are All Here, which tells the story of Glasgow rapper Lumo whose suicide shook the Scottish hip-hop community last year. Rappers like Loki and Solareye will come together to dissect the mental health issues that can be concealed behind bars and rhymes, and give special guest performances that complement the film's Scottish premiere.
"What's interesting for me is that hip-hop is a hyper-masculine genre around the world," says Dave Hook, aka Solareye, who is also one of MHF Live's ambassadors. "In the past, I think it's been very hard within that community to express feelings of vulnerability. What's very interesting and very positive is you can see in the Scottish music community and the hip-hop community these issues are now being discussed and written about." He commends Currie's documentary for helping to start some of those conversations between hip-hop artists, in turn creating a much needed support network. "I think that in any close-knit community you start to feel familial ties to it, so people are supportive of each other once you get to know each other," he says, "and the Scottish music community isn't a huge community. Everybody does know each other, so there's a real opportunity there to be supportive."
The life of a musician can be difficult – its irregular hours, the pressure of live performance, and an ever precarious career making perfect fodder for anxiety and depression. But there is a stigma around musicians sharing their struggles, Charlotte Brimner of Be Charlotte argues, as critics accuse artists of having the perfect life and thus no right to feel down. "I think it will be good for people to realise what goes on behind the scenes as well as what you talk about onstage," she says. "To see what the real moments are, when people who work in music do need the most help."
Brimner hopes that the MHF Live events will make musicians more comfortable asking for help, and lead them to the resources they need – a move that feels especially urgent since Scott Hutchison's passing earlier this year. "I really feel like everybody felt that and realised this isn't okay," she says. "He sang us his songs and he told everyone how he was feeling. I think in a way that has helped people to say, 'I don't feel good, I need help'."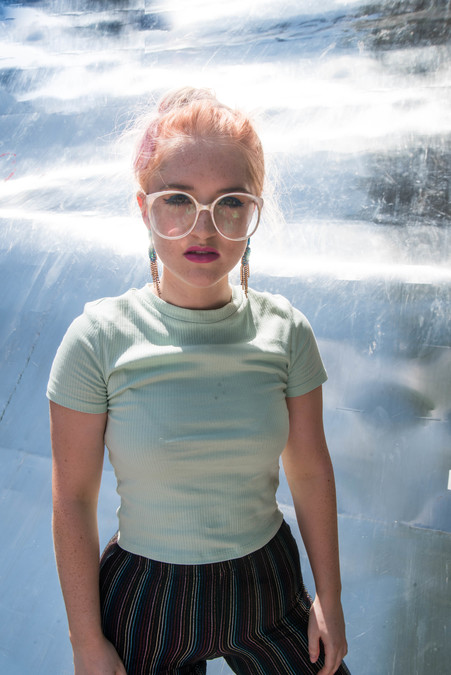 Be Charlotte by Rory Barnes
When the news about Frightened Rabbit's frontman first hit, messages of love flooded social media as people expressed how much his candid music had touched them. Niall McCamley of The Spook School was on tour at the time, and the band were frequently approached by fans at gigs to talk about Hutchison's disappearance. "It was a strange and very difficult experience," he says. "There was a level of catharsis being able to play the shows and connect with people, but then it's also hard to keep going when something like that happens."
The Spook School share a similarly close relationship with their fan base, pouring personal stories into their songs that speak to the wider LGBTQ+ experience. McCamley himself battles depression on a day-to-day basis and has been heartened to hear that his music has helped some struggling in a dark place. "The thing with mental health and the LGBT community is there's such a high rate of suicide and depression. It's a lonely place," he says. "For the people that like us, there's a really strong sense of community. That's where music and art are so powerful, that you could feel very alone but that can be alleviated by some album letting you know that you're not alone."
MHF Live presents an opportunity to talk about all aspects of music's ties with the mind. From the musician's side, it's a chance to address pressures on mental health within the industry and to elevate resources available to artists. For the audience, it's a time to come together and find support in a community while making it feel safe to open up. By starting these conversations, either explicitly or by hearing ourselves in the music, we can see how everyday these struggles really are. As Currie says, "We believe that music's good for the soul, so I think it's a good place to start."
---
MHF Live launches in February 2019
We Are All Here will be screened at Saint Luke's, Glasgow, 10 Feb 2019