IKLAN's Timothy London and Law Holt on their debut album
Timothy London and Law Holt tell us about the trials and tribulations of releasing their debut album as IKLAN, which has been over three years in the making
It's hard to imagine a time pre-COVID when we were all allowed to gather together in a cavernous room and witness some actual live music, but back in April 2017 that's what was happening at Edinburgh's The Caves when Timothy London and Law Holt launched their new collaborative project, IKLAN, at a Skinny event, no less.
The collective also features twins Pauline and Jacqui Cuff aka the Soho Sisters, mysterious vocalist Cheng Cheng ("we're calling him Cheng Cheng because we can't officially name him," says London), fashion designer Theresa Coburn, and artist Stephen Lee. Given their trans-national bases, with London and the Cuffs in Birmingham, Holt in London, Coburn in Peebles and Lee on the east coast, remote working is nothing new to the group. It's also part of the reason why it's been so long since we last heard from them.
"Because we've not been together as much we've had to find new ways of working, even before lockdown really," says Holt. "It's like you're liberated by restriction almost because you've got less to work with, but you're having to constrain yourselves in different ways. But then you realise different things that you can do that you didn't know you could do, so it's more interesting."
"It's not that far from how we work anyway... I mean, we create constrictions on purpose so that we can react to them," adds London. "The first time I ever recorded Lauren [Holt] I hadn't really heard her sing properly… and she came in the studio and we threw a track at her, just a backing track, and said come up with a song for this. And she basically recorded the whole track in the first take, and that's what came out as Hustle.
"Those are the kind of restrictions that I love, because it meant that there was something really exciting about it. It was magic. It just came out of nowhere. It was just like plucking something out of the ether."
Holt agrees: "I think we both always prefer working the way we did Hustle, don't we? When we can, we always prefer being in the room... I think that's the best way to work as well. It's exciting."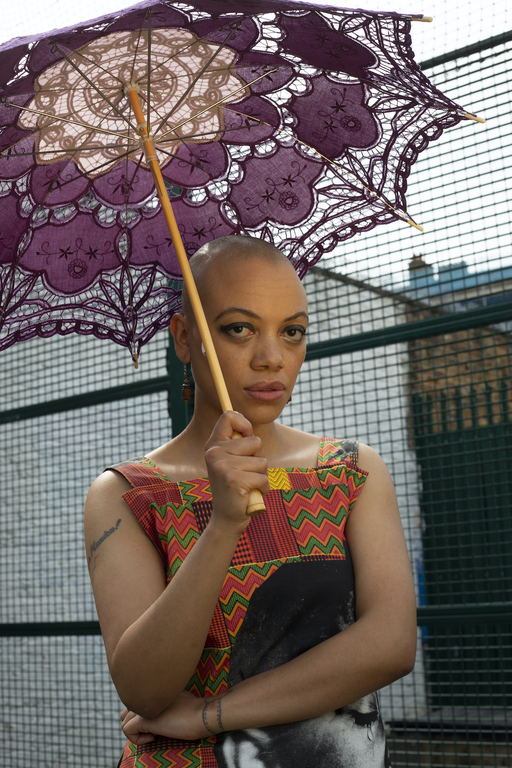 Just over three years on from that aforementioned show at The Caves, the group are gearing up to release their debut album, Album Number 1, via London's own label Soulpunk. On it, there's a sense of capturing the tension and uncertainty of present times, where upbeat rhythms and melodies that could easily echo any massive pop hit are distorted and twisted to form a much more menacing sound. There's an overriding air of unease and unsettlement in the album's production, which allows Holt's lyrics to hit harder than ever.
On Fuckit she challenges sexism ("Tired of being weakest / Brother I won't take it / Fuck it I won't say shit"), on PrayForTimeless she addresses police brutality ("The fear is coming out / My brother's been shot down / But it won't go any further"), and on WhoAmI she explores her identity ("I'm mixed race and I'm feeling it / Don't care what you folks calling it / Spent my whole life explaining it").
"The way that she writes, it's always surprising. I never know what she's going to come up with," says London. "There's a description of angst and stress that you get when you're in a city by yourself and you're trying to make your way through the city.
"It does kind of prefigure the mood," he continues, "and part of the job of an artist is to tap into the zeitgeist and sometimes to have to anticipate it. I think there's an element of that there; it's not a gentle album."
Holt adds: "I felt like you sent me the original beats sometimes, I wrote to it and we recorded it, but then the mixes that you would send me after would sort of change according to the lyrics, as you'd listened to the lyrics more."
As a result of the wealth of material the group have gathered over the years, in the run-up to the album they've been releasing something new every month. So far that's been in the form of singles and album offcuts, but with more to come ahead of and following the album's release. This includes a fanzine-style magazine, featuring the work of various writers and graphic artists with contributions from IKLAN affiliates Coburn and Lee, which they hope to release ahead of Album Number 1 dropping.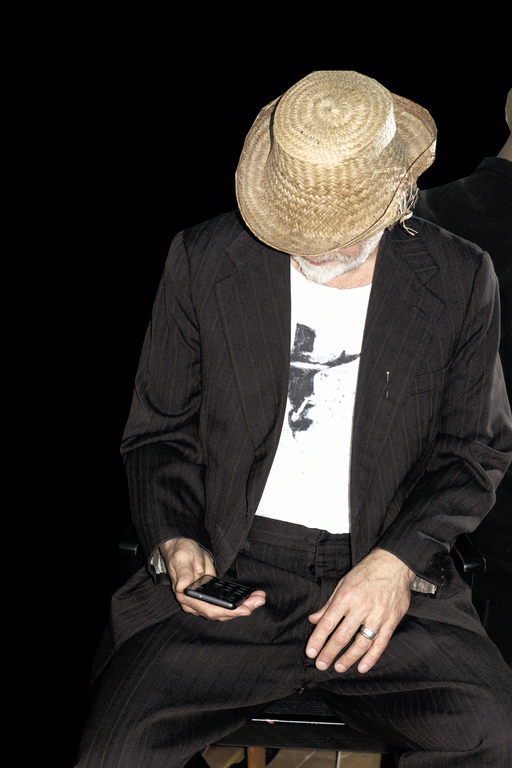 This kind of consistent, attention-grabbing output is in keeping with the meaning behind the band's name, too: IKLAN being the Malay – an Austronesian language spoken in Brunei, Indonesia, Malaysia, Singapore and parts of Thailand – word for advertisement. "It's about establishing the aesthetic of the group as well. It's really hard to do if you can't perform live," says London. "And this is a way of putting out tracks that might confuse people a little, but also would establish the fact that we're not going to be boxed in, we can make whatever music we want.
"It's absolutely fine for anyone, from someone who's as old as me down to someone who's in their early teens, to like the same music; it just doesn't matter anymore."
Holt adds: "It fits in with that community feel, as well, that we're trying to grab… just putting stuff out there and seeing what happens with it and doing it regularly... When we work together we're quite productive, so there's stacks of stuff there to put out, so why not let people hear it?"
The biggest frustration for the group, in releasing this album under the current circumstances, is the inability to perform the tracks in a live setting. With COVID still very much prohibiting many live music venues from reopening and safety concerns still ongoing, the group haven't been able to launch the album in the way they had initially intended. "Half the process of the launch has had to stop now because of this," says London, "so that's been the tricky thing, just figuring out how you can carry on building and trying to make things happen when you do it from a very, very low base."
It's put plans for a second album on the back-burner slightly, too, as they wrestle with adapting to the ever-changing restrictions on socialising put in place under current government guidelines. "A large part of it is recorded to a certain degree… I mean it literally depends on whether or not we can meet up. The way things are at the moment it's so, so fucking difficult; it's almost day by day," says London.
"Lauren hasn't been able to meet up with anyone because of her job [Holt is an NHS nurse], and I'm an old git so I have to be careful." He continues: "For us to meet up we have to really think about it and make sure that it's going to work out." Holt adds: "It's the singing part of it, isn't it Tim? If we were going to meet up and have a coffee I wouldn't be so worried. It's the singing and me spitting everywhere that I'd be concerned about."
London concludes: "We've been thinking about it, and we'll work out something... if it ends up being recorded on mobile, then that's what it will be and it will work. We'll make it work."
Despite all the hurdles they've had to contend with, IKLAN have managed to pull together an album that is timely, powerful and as unique as they come. In a time where the world feels increasingly disconnected and human contact is being legitimately limited by law, perhaps a transnational, cross-generational, community-building project like IKLAN could be just the kind of joyous madness we can all unite in.
---
Album Number 1 is released on 19 October via Soulpunk
iklanmusic.com
Law Holt photo by Zeinab Batchelor; Timothy London photo by Jacqui Cuff