2 Fest 2 Curious: Deep Time and Hybrid Fest
We chat to a pair of new music festivals – Hybrid Fest in Glasgow, and Deep Time in Edinburgh
This month, we're highlighting two brand new music festivals pitching up in Scotland this week. In the Edinburgh corner is Deep Time, a new festival of experimental music at Fruitmarket; over in Glasgow, it's Hybrid Fest at Drygate, a DIY celebration of some of Scotland's best underground artists.
An all-dayer in a brewery or contemporary composers in a modern art gallery – on the face of it, they're about as different as you could possibly get while still both being music festivals. Yet there's a radical edge and an interest in doing things differently that brings them together. Read on for an introduction to both festivals, and some thoughts from the folk behind them...
This article was first published in our newsletter, The Skinny Zap! Sign up to the Zap for our weekly events round-up, and monthly essays and interviews direct to your inbox...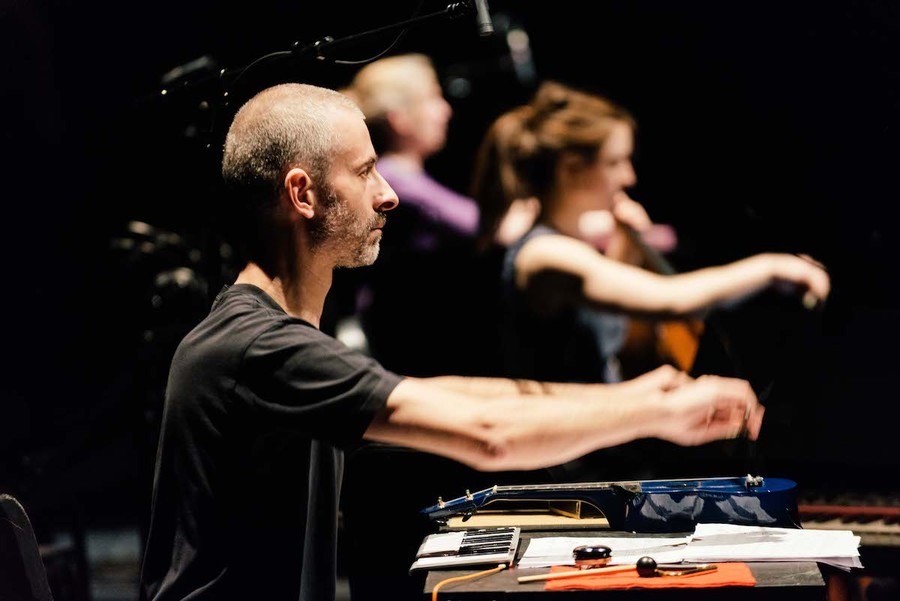 Deep Time, Fruitmarket, 16-19 Nov
Deep Time is, almost literally, embedded in Edinburgh. It's a concept first considered by Scottish geologists James Hutton and Charles Lyell in the 1800s, leading to a) the revelation that Earth is Very Old and b) the idea that humans have a profound impact on the planet and should take that seriously. The Deep Time festival is four nights of performance drawing inspiration from "geology, philosophy, popular culture [and] the natural world", plus talks, DJ sets and curated playlists.
"It's the first time we've commissioned new music at Fruitmarket so receiving the two scores from Sara Glojnarić and Shiori Usui was a joy," says Fruitmarket curator Sam Woods. "I'm excited to see those scores translate into performances by p.e.r.s.o.n.a.l.c.l.u.t.t.e.r and Plus Minus Ensemble for our opening and closing nights."
Katherine Tinker also highlights premieres from two emerging Scottish composers: Glasgow-based Max Syedtollan and Ayr-based Gillian Walker. "I heard these pieces in workshop form a few months ago," Katherine tells us, "so it will be great to have them performed fully at Deep Time."
Hybrid Fest, Drygate, 17 Nov
Hybrid Fest is an ambitious all-day bash on a truly impressive scale. Fifteen acts from across the Scottish scene are on the bill for the festival at Drygate, with The Skinny office favourites Moonsoup, Pearling, Lloyd's House and Ruby Gaines among the highlights. But, as organiser Becca Murphy tells us, there's no-one at the top of the line-up.
"The point of the festival is that there's no true headliner," Becca tells us. "Everyone is roughly playing the same set durations and no one has been advertised as 'the main highlight'. I'm a big fan of all acts so I'm just excited to hear everyone's set and hope the audience do too." It's a festival of discovery, and a chance for audiences to check out "different artists that they may not usually get to listen to".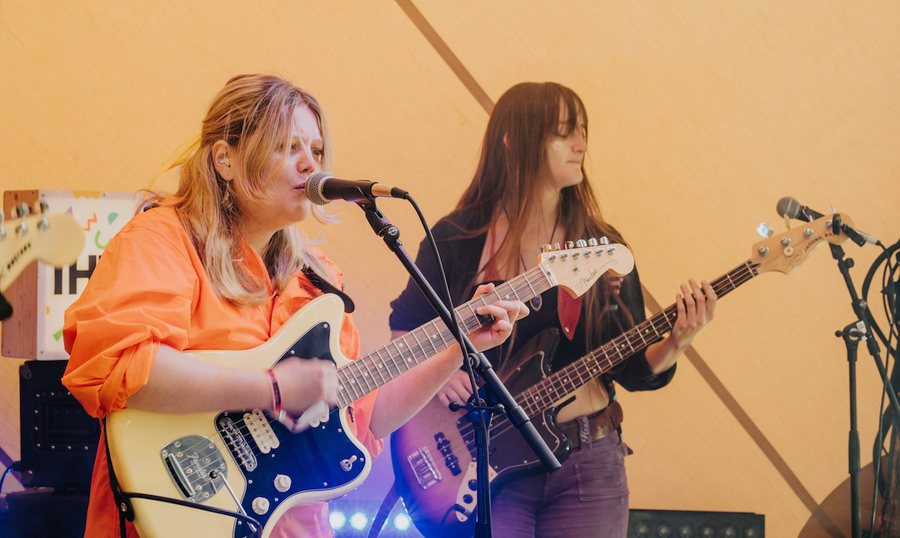 The idea behind the festivals…
Hybrid is a DIY music festival presented to you by Peach Crumb, aka Becca Murphy. The festival is showcasing local Scottish talent, whilst raising money for multiple charities that the artists have individually chosen. We have also collaborated with Drygate Brewery and have our own beer brewed especially for the event, called Hybrid. [Becca Murphy, Hybrid organiser]
Deep Time has proven a wonderful springboard for our composers, improvisors and performers to respond to. Time is a medium that all composers and performers manipulate in different ways... Pat Thomas, one of our performers, has said 'how to navigate time depends on a location and a community of people, willing to embark on a journey where the destination is unknown,' and this spirit of adventure is a cornerstone of the festival. [Katherine Tinker, Deep Time curator]
The festivals or events which inspired and influenced your curation...
I put on my own debut show for my band Peach Crumb and thought 'this is nice… oh maybe I could do a festival, raise some money for charity and book some artists I really enjoy'. I'm a bit of a 'just do it' type of person so I just dove straight in.
Events such as Ponyboy Glasgow and Queer Theory have really inspired me with how they provide work for not only the artists but the local creative community as a whole.
This is something I have tried to incorporate with Hybrid; having local artists collaborate on the art for Hybrid and bringing a fun festival to the east end of Glasgow. [BM]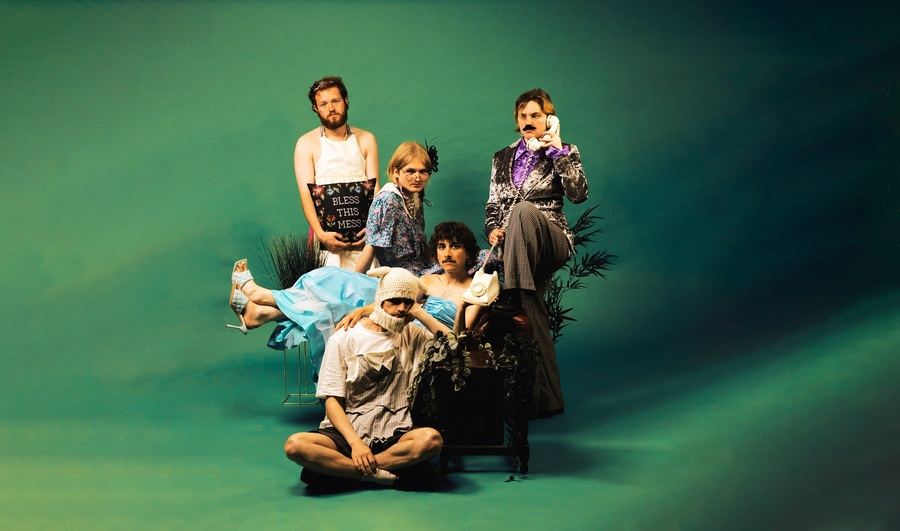 I'm most inspired by visual art: in galleries, warehouses, public spaces, and everywhere in-between. So much consideration is given to a viewer's encounter with an artwork, including how it might feel to see artworks in a particular order, their position and relationship to the space they are in, and the light. I am interested in what happens when we bring these types of considerations to our experience of music.
I'm also influenced by the need for accessibility in the arts in the UK. Fruitmarket's exhibitions and events are free, while musical performance is much less likely to be free, making it harder to encounter new work and new ideas. It felt vital to allow Deep Time to be run on a free/pay what you can basis, and I'm thrilled that has been possible with Fruitmarket's support. [KT]
On the value of festivals that work in really specific niches...
I feel that festivals such as Hybrid shouldn't be seen as a specific niche but more of a norm, encouraged and celebrated. DIY shows have a real sense of community, everyone puts in the work and wants to see each other succeed. Hybrid's aim is to expose the local community to artists they may not have seen, make sure tickets are affordable under the current cost of living crisis and to give back to charities. [BM]
Festivals create a special atmosphere – the mix of place and space, eclectic performances, and time spent together with others. When we spend time experiencing the arts, we are in environments where we are open to new perspectives and to the exchange of ideas. These are qualities that are essential to our humanity, and help us think differently and come together to face the challenges of today. [KT]
---
Deep Time, Fruitmarket, Edinburgh, 16-19 Nov, times vary. All events free/pay-what-you-can (suggested donation £10), weekend passes available for £25.
Hybrid Fest, Drygate, Glasgow, 17 Nov, doors 12pm, music 1.15pm-1am. Tickets £20.