AMPLIFI: The sounds of modern Scotland
Arusa Qureshi, one half of the curation team behind AMPLIFI, tells us what we can expect from this new series, and asks why Black and POC artists still do not have a significant presence on bills and main stages
In recent years, there has been a considerable increase in discussions in the music industry around gender parity and representation on lineups and festival bills. PRS Foundation's Keychange initiative, which pushes festivals to commit to lineups featuring 50% women and gender minorities, has contributed massively to these conversations and, in turn, to meaningful change in this area. But when the pandemic brought the industry to a halt, there appeared to be greater enthusiasm for a permanent shift in proceedings. There was widespread hope that the forced pause would encourage the industry to dig deeper on issues of diversity and representation – providing the time and space needed to make good on the many pledges previously uttered.
Certainly, those promises of change were in abundance in 2020 during the protests around Black Lives Matter, with people quite rightly feeling emboldened to stand up against systemic racism and white privilege. So why, a mere two years later, does it feel as though the furore has died down? Why do Black and POC artists still not have a significant presence on bills and on main stages? And similarly, why, as Laura Snapes wrote in The Guardian last year, has the issue of gender equality on lineups "fallen by the wayside"?
I don't have the answers to these questions, other than the tired argument that the industry is bouncing back from the pandemic and therefore can't afford (read: doesn't want) to think about diversity. I know that in Scotland the frustration has been felt by many who understand that it shouldn't be the battle of a select few but one for absolutely everyone that engages in activity around music. This is partly where the thinking behind AMPLIFI began. 
Working with The Queen's Hall with support from Creative Scotland and the City of Edinburgh Council, Halina Rifai and I have curated a series of gigs, with the intention of placing emphasis on the achievements of Black and POC musicians in Scotland. AMPLIFI features three dates across March, April and May with Brownbear, Paix, Bee Asha, Bemz, Washington, AiiTee, Clarissa Woods, AMUNDA, jayda and Djana Gabrielle all on the bill.
"First and foremost, it's the music," Rifai tells me when we speak about the thinking behind the artists we've chosen. "I recognise that the people we have selected are creating fantastic music and their potential as they move forward, not only in their own right but also as people of influence, is notable."
The tagline for the series – "the sounds of modern Scotland" – was our way of highlighting that these voices not only exist but are thriving and are representative of the incredible level of talent that exists in this country. Each gig has been curated with musicians of varying genres and disciplines in mind, with each night purposely promising a different experience to the one before.
"I think Scotland is often stereotyped when it comes to music," Rifai says. "While there is a legacy that is important to a lot of people, there is a regurgitation and people don't look beyond a certain pool. 'Sounds of modern Scotland' for me shows a different side of Scotland that may not be recognised but a side that is helping lead the way." Djana Gabrielle agrees with this sentiment. "I have been living in Scotland for seven years now," she says, "and to me the sound of modern Scotland is eclectic and genre-bending."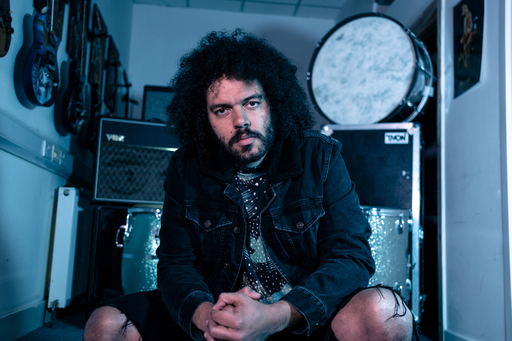 For Matt Hickman (Brownbear) [pictured], the AMPLIFI shows are an example of what is possible, but also a signal to those that should be paying closer attention. "Hopefully bookers and festivals look at this as an opportunity to introduce themselves further to diverse artists rather than passing around a list of folk they think may be Black or Brown to book for their quota," he explains. "Artists like Bemz are trailblazing right now, flying the flag for Ayrshire, for Scotland and the BIPOC community. That is the beauty of the Scottish sound; it is and always has been diverse."
Hickman has been active in the Scottish music scene for years and has witnessed a general shift in attitudes. However, like me, he still feels that there hasn't been a significant enough change in the foundation of lineups, especially as we move through the pandemic. "I don't feel that many of the lineups have really changed," he says, "but perhaps in the defence of some festivals and shows, we are still seeing the backlog of reschedules from pre- and early pandemic times. Often when we do see lineup changes, it is one act or it feels tokenistic. I really hope that I am wrong but it doesn't feel like we are quite there yet."
Rifai is of the same opinion, commenting: "I still feel a lot of work has to be done. I totally sympathise that income and livelihood have been put into question but there has been time for reflection and opportunity to research. A number of UK festival announcements are still predominantly white men."
Likewise, Amandah Wilkinson (AMUNDA) doesn't believe that there has been a discernible change when it comes to the lineups of more established festivals and events. However, like Rifai and I, she is quietly hopeful that the work being done on a more grassroots level will gradually filter through to those large-scale events.
"We are seeing those who are disappointed in the lack of diversity actively doing something about it," Wilkinson explains. "We are seeing more independent festivals pop up, we are seeing creators and curators longing for representation starting to create their own opportunities and in turn involving and giving a hand up to those in the music community who don't have the visibility they deserve. Now is the time that people are taking the power into their own hands, which is hopefully only going to grow and encourage others that are feeling the same to get involved."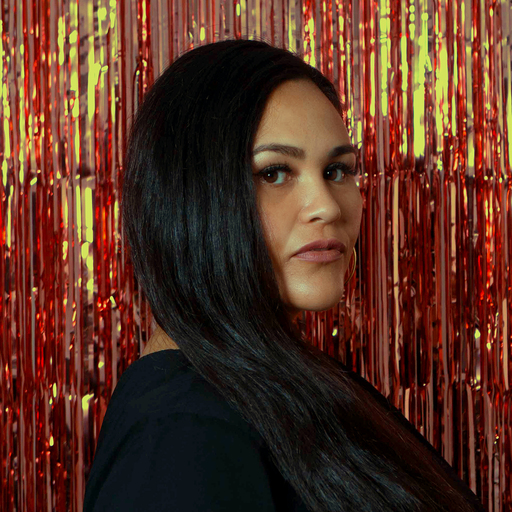 Wilkinson (pictured), who will be performing alongside Djana Gabrielle and fellow Hen Hoose member jayda on 25 May, feels strongly that balanced lineups are vital for the whole ecosystem of the music industry. "The argument of 'it's what's popular, it's what sells tickets' just can't be the excuse anymore. With streaming services we are exposed everyday to thousands of amazing, diverse artists that we maybe had never heard of before, that end up attaining a huge following, but it's not being reflected in live shows, festivals and events."
"Music is a business based on songs and stories," Hickman continues. "We all have different ones and everyone should be able to see themselves within those stories or the artists portraying them on stage."
Gabrielle adds that we should be considering younger generations of musicians coming up in the industry and how diversity in lineups affects them. "I think we should pay more attention to the range or lack of voices included in bills because we're sending a message to those who are underrepresented; we are telling them that they also matter and they have their place in these lineups."
With this notion in mind, Rifai reminds me of the phrase "we can be who we can see". And this really lies at the heart of what AMPLIFI is all about. Homogenous experiences and prescriptive power structures are no longer satisfactory, especially in any society with tolerance at its core. As Rifai argues, "there are fundamental issues that need to be addressed and in order to help progress them we need more people of colour, more women and gender minorities, more people who identify as disabled, more people who have lived experience with mental health and more in management positions, in booking positions."
We acknowledge that putting on a few gigs is by no means a radical act. But it's an opportunity for us to share and applaud some of our very favourites in Scotland, while also hopefully fostering further discussion and subsequent action around how the music industry chooses to engage with minoritised communities. It's not about just a few gigs, it's about making a long-term commitment in programming, curating and booking. The time is over for cop-outs and excuses.
---
AMPLIFI takes place at The Queen's Hall, Edinburgh: 
Brownbear, Paix and Bee Asha (16 Mar)
Bemz, Washington, AiiTee and Clarissa Woods (6 Apr)
AMUNDA, jayda and Djana Gabrielle (25 May)
Brownbear photo by Paul Jennings; AMUNDA photo by Beth Chalmers