How lockdown has changed our idea of friendship
As lockdown eases and we start seeing friends in groups again, it's natural to feel a bit on edge. We speak to psychologists about managing anxiety while socialising in the new normal, healthy boundaries and if friendship has changed over the last year
We're free! Okay, almost free. Lockdown is easing, slowly, carefully and (hopefully) safely. We can go for dinner, drinks, grab a coffee and finally hug our friends. For a lot of us this marks the end of over a year of having to be physically apart from loved ones, friends and communities; over a year of sustaining or forging relationships through video calls, voice messages and texts. It's exciting – but it's also nerve-wracking.
When lockdown was first announced in early 2020, I wasn't scared or worried about the relationships and friendships outside of my family home. I have always had a few friends that didn't live geographically close to me, and through trial and error, I had always found ways to keep in touch and communicate online. But now, I'm starting to feel the impact of the past year on my friendships. The few, small social interactions I have had left me exhausted, and the thought of socialising with more than a couple of people or meeting new people feels overwhelming. And it seems like I'm not the only one: Anxiety UK found that 46% of people who are concerned about restrictions lifting cited the pressures of socialising as their biggest worry.
Amrita Dash is a Glasgow-based integrated therapist and clinical supervisor. She explains to me that it is incredibly normal to feel apprehensive about moving out of lockdown and establishing, or re-establishing, friendships in the same way as we did pre-COVID. For 14 months we have been taught that the world is an unsafe place. "That feeling of 14 months is not going to disappear overnight," says Dash. "We could somatically store that. Is it safe? Is it unsafe? What are my boundaries? Because so many boundaries were put in place [over lockdown]."
As we start to be physically close to people again, we cannot minimise the effects of having not been close for such a long period of time. As Dash says, over the past year, we've had to enforce boundaries for our own health and safety – but also for the wellbeing of those we live with and the general public. It's forced me to consider the boundaries in my own life, especially as we reemerge into public space in larger groups of friends.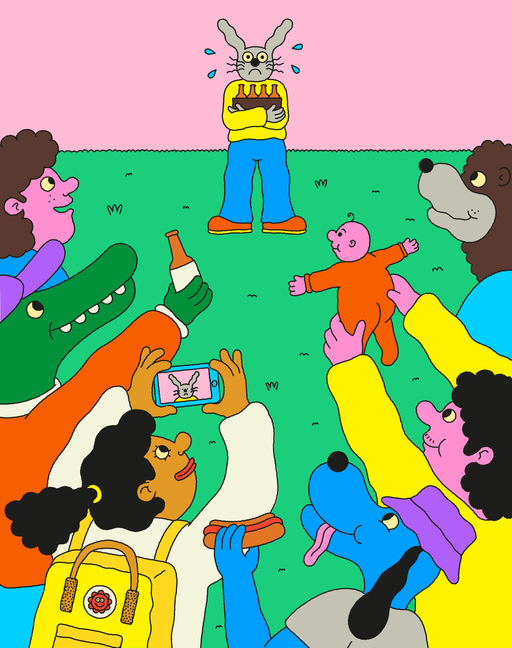 Dr Laura Williams, a Scottish clinical psychologist who works with people with anxiety disorders, also highlights the importance of boundaries: figuring them out, setting them and then following through with them. "We're likely to be a bit more discerning about how we spend our time. Your time is valuable and precious," she tells me. 
I had always considered my love language – how I give and receive love – to be gift-exchanging, but over the past 14 months, which for me has included moving to another country, I'm certain that this language has changed to spending quality time. Friends reaching out, wanting to check in with me and make plans has shown me who really cares for and values me. In turn, this has reminded me of my own value and what I bring to my friendships and relationships, as well as what I need from them.
Making new friendships in your 20s, in a new city, is terrifying enough without the effects of a global pandemic, but this is also a moment to consider past and future relationships. "For some people, it could be that they don't want a wider social network; they want an intimate, meaningful network. Or, it could be that they just want to meet as many people as possible!" explains Dash. She tells me that we also have to think about "how we negotiate those lanes of our friendship and try to be aware of our needs, but also somebody else's." This can be a challenge, especially if we have experienced loneliness over the last year or have just spent more time alone.
It might be strange to go back to thinking about what other people need, and how to fulfil the needs of the people you care about without compromising your own wellbeing. It might also take some time. "I am kind of hopeful that [lockdown and COVID-19] doesn't change things too much," says Dr Williams. "I think it's much more about boundaries and who you're spending your time with, as opposed to the idea that friendships will change in terms of how they look."
Boundaries are the overwhelming takeaway from my conversations with Dash and Dr Williams. As the experts say, it takes time to figure them out, to understand why you need them and why it can feel hard to enforce them, particularly when worried about the feelings of others. But moving forward, boundaries will be key to sustain healthy relationships on all sides. As we are finally able to explore our cities more, see our friends in the physical world and make up for lost time, I will be enforcing my own boundaries, so that I can give and receive the most in friendships that have survived this pandemic.