How the cost of living crisis is impacting creative workers
We're already feeling the financial difficulties offset by the cost of living crisis – this is no different for those in creative industries. We speak to creative workers about how this economic instability is impacting their work
To call it the 'cost of living' is to obscure its reality. We haven't woken up in sudden need of more daily calories or a chill in our bones that's harder to shake than it was last month. It's just the amount of money needed to pay this cost has increased. The cost of living has stayed the same; but the market price of living has ballooned beyond belief. It's impacting most of us – including workers in creative industries. The notoriously precarious sector is proving increasingly difficult to navigate amid this ongoing crisis.   
Our anxieties on this topic justifiably centre themselves around the stagnant wages which fail to keep up with inflation and the 54% increase in the energy price cap, as reported by Ofgem. But, in doing so, our conversations tend to ignore the fact that merely being able to survive doesn't make a life worth living. 
Those whose lives have been so easily accompanied by wealth may try to make us believe that a Netflix subscription or Spotify account are frivolous luxuries to be foregone in favour of sensible asceticism. But this fails to consider the indisputable fact that, for many of us, culture is a necessary component of our survival. 
"Art was one of the things that people consumed most during lockdown," says playwright Oliver Emanuel, from his house in rural Kinross. "Let's remember that leaning towards art was an important element of how we survived." 
For artists like Emanuel the increase in the cost of living will mean much the same as it does for everyone else: life, at its most basic, becoming more expensive for him and his young family. He talks about his electricity bill doubling from £150 to £300 a month; about using the car less; about pondering when he will have to start crunching the numbers on the food shop. Oliver mentions how a Universal Basic Income would help a lot – for everyone, not just creative workers. 
Moreover, even for a playwright with over a decade of success in the industry, the spiralling costs of survival will have an impact on the work he is able to do. "The cost of wood and timber have gone up so building sets is hugely expensive," he says. "And people do say to you, 'Can you write a play without any set?' They push that expense onto you by saying, 'Can you think creatively around this?'
"And, of course, you can," he says. "One of the things we've always got going for us is that because we are thinking creatively a lot of the time, we try to think of ways creatively out of a hole." But creative thinking can't entirely overcome the economic reality facing the creative sector in Scotland. Nor should artists be expected to constantly rely on their creative wiles just to survive in a precarious economy. As household budgets are squeezed ever tighter and higher proportions of our wages are spent on food, heat, and taxes, it leaves people with less money to spend on the art they enjoy. And in some sectors – like theatre, where audience numbers in many venues continue to languish below pre-pandemic numbers – this ultimately means less work for everyone involved. 
"Since the beginning of the pandemic I've been living week to week," says Oliver. "I try not to project too much into the future because I don't really know what's going to happen in terms of work."
He continues: "I don't have any work at this point beyond June. And I need some."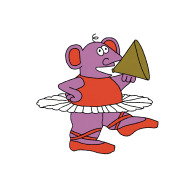 For those just starting out with a career in the creative sector the situation is even more difficult. 20-year old Dominic Slaney runs his own business, designing and making corsets and performance costumes in Edinburgh. Already, he's seeing a downturn in the number of people willing to spend money on his creations. 
"If you want the scary figure, about 60% of the orders I had for the month are gone," he says. "I've already seen prices rise for materials, too." 
Modelling his own designs, Slaney resembles a genderfuck nymph from a Botticelli painting, his waist snatched in with an added Victorian-era corset. The garments are delicate-looking, even wispy, but grounded in the skill of a dedicated tailor. It's the kind of craft and creativity that, in earlier times, would have been nurtured by benevolent and wealthy patrons. It buzzes with potential. Nowadays, however, such freely-given financial backing is hard to come by – especially for those early on in their careers. 
So, artists like Dominic are left at the mercy of political decisions that impact the amount of money people have to spend on businesses like his. The cost of living crisis is by no means a uniquely British problem. What changes the outcome for creatives, however, is the way governments in their respective countries choose to deal with it. 
"I want to live and work in Germany because there's a lot more options in terms of finding work and finding clients," Slaney says. All taxpayers in Germany are also set to receive a one-off €300 payment to help with the increased cost of living. With a largely queer clientele, Slaney probably would have more opportunities in a bigger city like Berlin or Munich. The political decisions that impoverish potential consumers of his work in Scotland will only force him, and other young artists like him, away. Home-grown talent may be lost, not out of a collective indifference to their art, but because the population simply cannot afford to support them. 
Artists inevitably flock to the places where they can make enough from their work to dedicate themselves to it full-time. But for some, like Irish singer-songwriter Étáin, who currently lives in Glasgow, the prospect of a full-time career in music just isn't realistic yet. The cost of living crisis simply adds to the far-fetched reality of this dream. 
"People don't realise just how expensive it can be to release music. With the cost of living [crisis], it's not only the rise in prices, which can be astronomical, [the difficulty is] also how unpredictable it is," she says. 
"You might be saving up for a new piece of recording equipment and be thinking, 'I'm definitely on track to afford this'. And then you might go and do your grocery shop and it's twice what you thought it was going to be. Stuff like that just sets you back."
Étáin works full-time for a charity. As such, her music career is all a product of her free time; a balancing act of art and economic necessity. 
"A lot of your creative energy will obviously go into your 9-5 job and you end up drained at the end of the day, too tired to even just sit down and practise," she says. "Even in terms of things like taking time off to go to a songwriting camp that is going to support your development creatively can be really difficult when you're working a full-time job." 
Certainly,  there are many opportunities available through organisations, such as Creative Scotland, that support artists in their creative development by offering funding and fellowships. Particularly for young artists, though, such avenues can seem overly complex. 
"I think one of the biggest problems is that people don't know how to apply," says Étáin. "I know that coming into it fresh, it can be difficult to know what they're looking for. So, training around that sort of stuff would be really helpful."
The peculiar thing about being an artist is that destitution is almost an expectation, especially if you're young. There is a certain romanticism surrounding the starving artist. We seemingly consider art purer if it was forged in hardship; as if creating art solely for the purpose of making money is to miss the point entirely. Good art comes from the soul, we say. It comes from a place within us that is un-motivated by wealth or fame or the need to pay the gas bill. And while it is easy to understand the beauty of this viewpoint – that we create art in answer to a primal necessity within us – it's also easy to see the drawbacks. 
Expecting artists to be poor isn't good for art, for artists, or the people who love them. It is a career like any other, punctuated by uncertainty and precarity, much like many careers currently. 
Culture, whether highbrow or (supposedly) lowbrow, is one of the first sectors to suffer during economic crises. And if, as a nation, we want to be proud of our home-grown culture – of Rabbie Burns,  Annie Lennox, Alasdair Gray (and Emanuel and Slaney and Étáin) – then it's only right that more is done to support them, especially during this crisis. When artists can no longer create to pay the bills, many will no longer be able to create at all. And what a loss that would be.