What to Watch this Week (15-22 Aug)
The best films to watch this week on the big screen, the small screen and your laptop screen, including Brady Corbet's extraordinary directorial debut, Andrzej Żuławski's swan song and the latest short from Glasgow-based filmmaker Bryan M Ferguson
This is cinema. One of the best directorial debuts of the year, we were blown away by The Childhood of a Leader from 27-year-old American actor Brady Corbet. It centres on a few formative months in the life of a rebellious young boy who grows up to be a tyrannical dictator. The familiar demon seed story is elevated to greatness by the levels of dread Corbet generates on screen.
His chief accomplices in creating this atmosphere are cinematographer Lol Crawley, whose camera roams the crumbling chateau where much of the film is set, picking out painterly details and gorgeous compositions, and Scott Walker, whose nerve-shredding score amplifies the tension tenfold. The actors are no slouches either, particularly newcomer Tom Sweet, who plays the seven-year-old brat of the title.
Sweet may look as angelic as his name suggests, but the 10-year-old Londoner has a truly chilling scowl, with eyes that burrow into you. Expect more great things from both Sweet and Corbet in the future.
Read our interview with Brady Corbet
Released 19 Aug by Metrodome
---
Say goodbye to one of the greats: Andrzej Żuławski's Cosmos
Cinema has lost some great filmmakers in 2016, not least Polish genius Andrzej Żuławski, who died of cancer, aged 75, in February. It's a shame he went so soon, as there's a feeling his strange, overwrought films were beginning to gain traction within the wider film culture, with recent retrospectives allowing a younger generation of critics and film fans to discover and champion work that had been all but ignored.
Żuławski's films were typically savage and overflowing in their emotional intensity, a hair's breath from the abyss. His swan song Cosmos, his first film in 16 years, looks to follow suit. IndieWire called it "often hilarious, confounding and downright strange... a demented philosophical puzzle that's fun to scrutinize in all of its baffling uncertainties." Prepare to be delighted and perplexed.
Released 19 Aug by Arrow Films
---
Watch some short shorts in the inaugral TIFF x Instagram Shorts Festival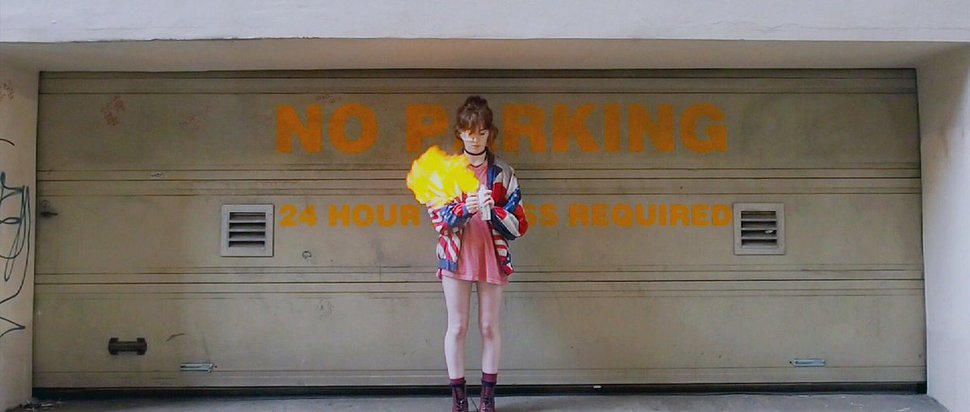 Toronto International Film Festival (TIFF) has teamed up with Instagram for TIFF x Instagram Shorts Festival, a new digital shorts competition featuring emerging talent from around the world. We should confess we have a horse in this race, as one of our favourite short filmmakers, and winner of The Skinny's Short Film Competition in 2015, Bryan M Ferguson, has been shortlisted.
If you know his work, you'll recognise Rubber Guillotine as a Ferguson joint instantly, from its vivid colour schemes and striking compositions to the story of a young misfit transgressing social norms. We follow a strong-willed 17-year-old girl whose dream is to be melted down and turned to gelatin to live out the rest of her life as a tremulous, lime green jelly. Like many Glaswegians, the colour is very important to her: "See if I'm orange, I'll fucking kill myself."
You can watch all the ten films in competition over at Instagram. A panel of judges, including Ava DuVernay, Xavier Dolan and James Franco, will award a winner on 18 Aug. You can also have your say too, as the film with the most hearts on Instagram will pick up the Fan Favourite Award. Watch Ferguson's film below, and if you love it as much as we do, give it a ♥.
Read our interview with Bryan M Ferguson, winner of The Skinny Short Film Competition 2015
---
Two of the year's best films come to DVD and Blu-ray: Louder than Bombs and Knight of Cups
Louder than Bombs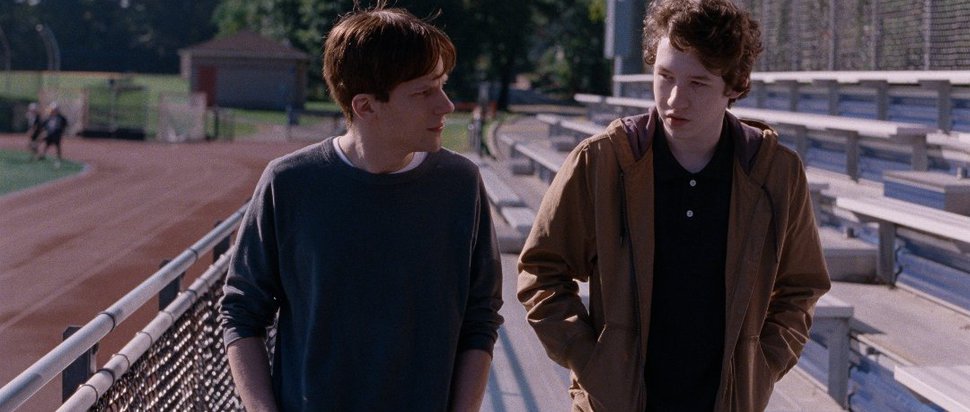 The third film from talented Norwegian filmmaker Joachim Trier received a rough ride when it premiered at Cannes in 2015. Writing in the Guardian, Peter Bradshaw called it "a rather silly, pointless and directionless film." For our money, it's a note-perfect exploration of death and depression told with exuberance and wit.
Trier immerses us in the mournful past and present of a father (Gabriel Byrne) and his two sons (Jesse Eisenberg and Devin Druid) as they try to come to terms with the death of the family's matriarch (Isabelle Huppert). It's a familiar dysfunctional family tale made thrillingly fresh by Trier's singular approach to visual storytelling. We spin back and forth in time, with scenes bouncing off each other in digressive flurries of montage as point-of-view passes between characters.
The technique is achingly intimate; as the credits roll, you'll feel like you've been watching your own family. 
Read our interview with Joachim Trier
Knight of Cups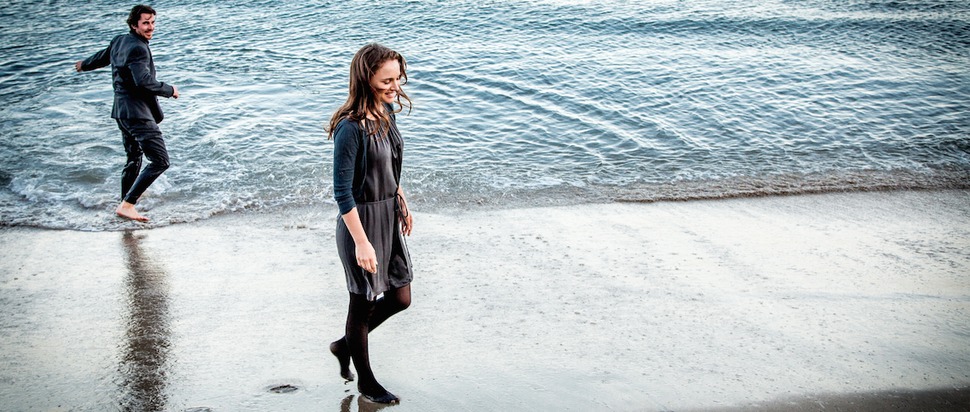 An even more hostile reception was given to Terrence Malick's latest, Knight of Cups, when it premiered in Berlin earlier this year. Bradshaw, again, reckoned Malick's "style is stagnating into mannerism, cliche and self-parody." Once again we beg to differ.
"Terrence Malick's continuing artistic evolution has reached a stage where his work is widely dismissed, mocked or ignored," wrote Philip Concannon in our Best Films of 2016 so far recap. "It's a state of affairs that says more about our incurious and complacent film culture than it does about him… For viewers with open minds and hearts, this is a richly rewarding experience."
With both films available on DVD and Blu-ray from today, we recommend you give both these wonderful films a second look.