Oscars 2015: The Early Front Runners
With the awards season about to kick off in earnest, we take an early look at the runners and riders in this year's Best Picture Oscar race
The Early Starters
Members of the Academy of Motion Picture Arts and Sciences have notoriously short memories; when casting their Oscar ballots they tend to favour films still mint fresh in their minds. It's for this reason that distributors backload the annual cinema schedule, saving their best Oscar hopes for the final months of the year, which in turn results in UK audiences receiving an embarrassment of riches at their local cinemas from now until the Oscar ceremony on 22 February. 
This year, however, there are two titles bucking the trend. Despite opening months ago, Richard Linklater's Boyhood (released in the UK 11 July) and Wes Anderson's The Grand Budapest Hotel (released 28 March) are still attracting Oscar buzz. Neither of these great directors have had a film nominated for Best Picture before, but these are by far the most ambitious works of their careers and have every chance of being in contention come the big night.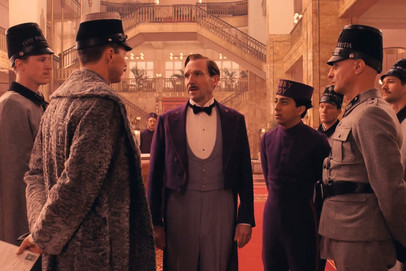 The Grand Budapest Hotel
The Festival Factor
Festival reception is increasingly becoming a factor in the Oscar race. Recent winners like 12 Years a Slave, The King's Speech and The Artist owe much of their success to the praise lavished on them at their festival world premieres (Toronto in the case of the first two, Cannes in the latter). 
Alejandro González Iñárritu's bravura black comedy Birdman, which opened this year's Venice Film Festival with a bang, is sure to be in the Best Picture running – as is Bennett Miller's brooding Foxcatcher, which won Miller the Best Director award at Cannes. Despite its strong showing at the New York Film Festival, however, Paul Thomas Anderson's Inherent Vice is less likely to find favour with Oscar voters. In the past, PT's films have proved too eccentric for Oscars taste, with There Will Be Blood being the only one of his six previous films to receive a Best Picture nod. Inherent Vice is reportedly his most out-there feature yet; cult status awaits, but Best Picture glory does not.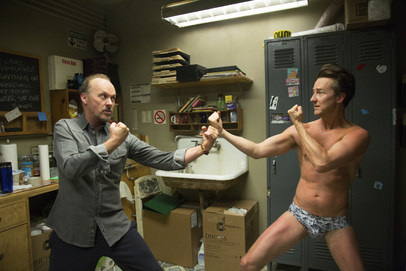 Birdman
The Box Office Smashes
This is the trickiest category to second guess. Plenty of Oscar winners have also been box office smashes (Titanic, Forrest Gump, Chicago, Slumdog Millionaire, The King's Speech), but popularity with the general public doesn't always align with popularity among Academy voters. Take Christopher Nolan, for example. Despite being a favourite with critics and audiences, only one of his eight previous features has made any significant impact on the Oscar stage: 2010's Inception. But like Inception, Interstellar is epic and original, and, crucially, not a comic book movie. With this in mind, it's likely to be in the hunt for Best Picture.
Another director with a mercurial relationship to the Oscars is David Fincher. The Academy took a long time to warm to his chilly style, ignoring his two masterpieces Seven and Zodiac. More recently, though, films like The Curious Case of Benjamin Button and The Social Network have been received well and garnered Best Picture nods. This year's Gone Girl is perhaps, like his other pulp novel adaptation, The Girl with the Dragon Tattoo, too lurid for the Oscar crowd, but don't rule him out.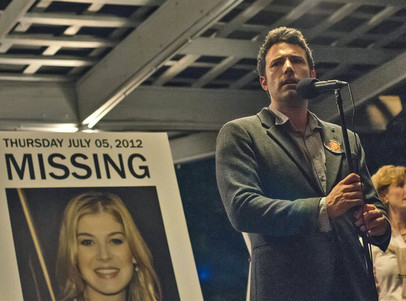 Gone Girl
The British are Coming
Despite our tiny industry, Britain punches well above its weight come Oscar season (12 Years a Slave, The King's Speech and Slumdog Millionaire are some of the recent winners that were partly shot or financed in the UK), and this year we've two reasonable shouts at Best Picture glory. 
Mike Leigh's last film to get a Best Picture nomination was 1996's Secrets and Lies, but over the years he's stayed in the Oscars mix, picking up directing and writing nods for the likes of Topsy-Turvy, Vera Drake and Another Year. His latest, a biopic of Romantic artist JMW Turner (Mr Turner), could be in the running. The other British film with a good shot at a Best Picture nomination is The Imitation Game. In fact, it's almost guaranteed a slot thanks to its Audience Choice award at Toronto International Film Festival, which has proved an excellent predictor of Oscar success, with Best Picture winners The King's Speech, 12 Years a Slave and Slumdog Millionaire, and nominees Silver Linings Playbook and Precious among the recent Toronto winners.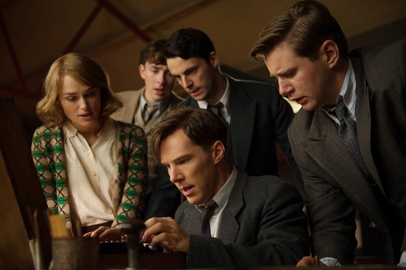 The Imitation Game
The Unknown Quantities
Angelina Jolie's Unbroken sounds fine-tuned for Oscar glory: it's a heart-wrenching true-life story with a happy ending, which could be used to describe 60% of past Best Picture winners. What makes it a risky prospect is Jolie herself, whose previous directorial effort, the ernest In the Land of Blood and Honey, hardly set the world on fire. Unbroken's star, Jack O'Connell, is also something of an unknown quantity. He's had a great year, with charismatic and effecting turns in '71 and Starred Up, but Unbroken sees him playing a very different role to what he's used to. While we suspect he's up to the task, his performance has been conspicuous in its absence from the film's marketing campaign so far.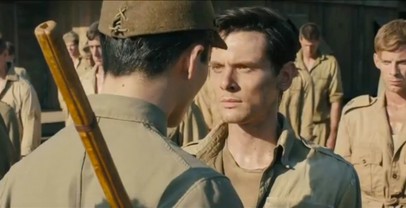 Unbroken
The Dark Horses
Not only is Whiplash brilliant, it's built for Oscar success: it combines a showy performance (JK Simmons should be favourite for Best Supporting Actor) with a Rocky-esque underdog story of a young musician trying to make it as a session drummer. It also has a Sundance Grand Jury Prize for Best Drama award under its belt, which did Beasts of the Southern Wild no harm come awards season. 
Another outside bet is A Most Violent Year from JC Chandor. The young filmmaker first came to our attention for his star-studded Margin Call, for which he was Oscar nominated for Best Original Screenplay. Last year's contemplative and melancholy All Is Lost didn't really fly with Oscar voters despite a towering central performance by Robert Redford, but A Most Violent Year's bigger canvas and juicy crime story should have more appeal.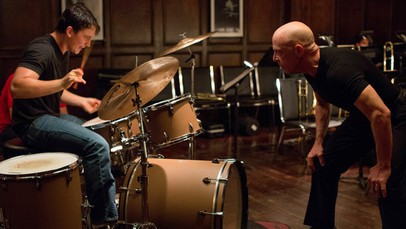 Whiplash
Our predictions for Best Picture nominees:
Birdman (dir. Alejandro González Iñárritu)
Boyhood (dir. Richard linklater)
Foxcatcher (dir. Bennett Miller)
The Grand Budapest Hotel (dir. Wes Anderson)
The Imitation Game (dir. Morten Tyldum)
Interstellar (dir. Christopher Nolan)
A Most Violent Year (dir. JC Chandor)
Mr Turner (dir. Mike Leigh)
Unbroken (dir. Angelina Jolie)
Whiplash (dir. Damien Chazelle)
You can catch some of these potential Oscar contenders at Cineworld Cinemas: