Films of 2018: The criminally overlooked movies
These are the films that didn't set the box office alight but should have, the movies that critics roundly ignored, and the films that won't be in conversations come awards season. In other words: these are the year's most overlooked movies
Dir. Nora Twomey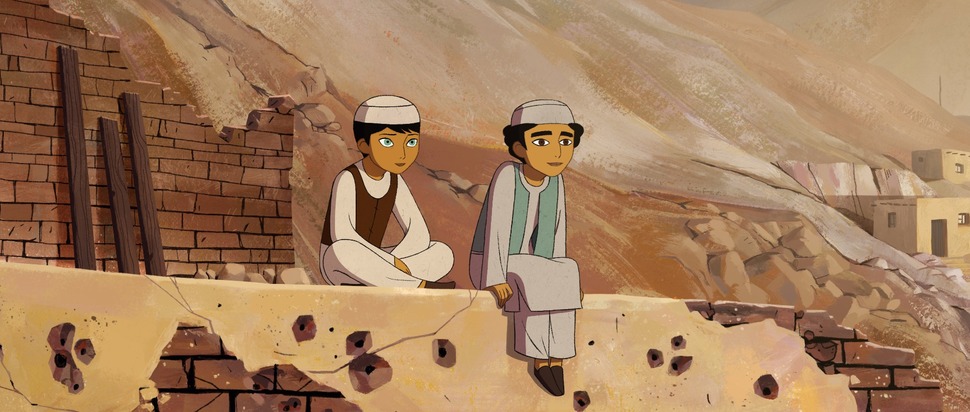 The Breadwinner is an ode to storytelling, revelling in the boundless freedom of animation to create a kaleidoscope of tales within tales, framed by the story of the people who need them most. Living under Taliban rule in war-torn Kabul, 11-year-old Parvana uses stories as her sustenance and her escape. They offer her a glimpse of how the world might be – magical, mysterious, just – that helps her to remain unbroken by the daily crushing influence of how it really is. Stories about Afghanistan are commonly reduced to death tolls and headlines, the simple black and white. The Breadwinner paints the human colour back into the picture. [Ross McIndoe]
Den of Thieves
Dir. Christian Gudegast
A scrapbook of moods, archetypes and scenes lifted from action noirs like Heat and To Live and Die in L.A., this heist thriller featuring Gerard Butler, O'Shea Jackson Jr and 50 Cent balances some ludicrous plotting with a gloomy, foreboding atmosphere, epic scope, shocking violence and one of the best robbery climaxes in living memory. As derivative movies go, Den of Thieves knows how to deliver the goods in style and with at least an approximation of weight. [Ian Mantgani]
Downsizing
Dir. Alexander Payne
The marketing for Downsizing was something of a bait-and-switch, presenting the film as a wacky comedy about tiny people, including a gag about an oversized vodka bottle that doesn't even appear in the movie. This is another Alexander Payne film about a small man (Matt Damon) struggling to figure out his place in the world, but the high-concept premise and the backdrop of impending ecological disaster makes it feel like a refreshing change of pace and expansion of vision from a director who needed one. Downsizing can feel like two or three screenplays awkwardly jammed together but it's an ambitious, surprising and thoughtful film with an excellent cast, notably the superb Hong Chau, who emerges as the real heart of the movie. [Philip Concannon]
Dir. John Cameron Mitchell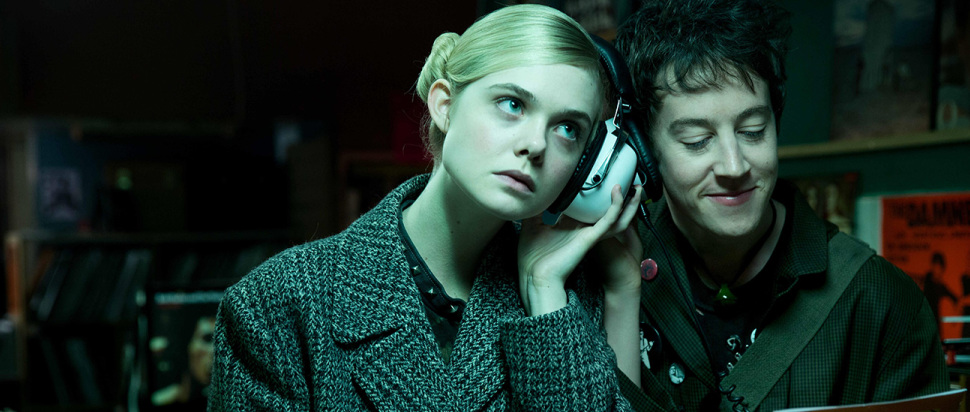 Premiering at Cannes, critics didn't take kindly to the knockabout daftness of John Cameron Mitchell's sweet and sexy interplanetary love story about a geeky punk (Alex Sharp) who falls for an intense alien (Elle Fanning) he meets at a Croydon house party in 1977. We can understand why: this scrappy, scuzzy film is made with the kind of goofy let's-put-on-a-show energy that's the antithesis to the self-serious pomp of that prestigious festival. But there's so much to adore in this open-hearted, boisterous, delightfully camp movie, from Elle Fanning's pleasingly weird turn as the alien love interest who's quick to embrace a punk ethos to Nicole Kidman as a leather-clad impresario who's part Vivienne Westwood, part Toyah Willcox. [Jamie Dunn]
A Simple Favor
Dir. Paul Feig
Paul Feig's latest is not a masterpiece, but the superlative unpredictability of its genre-bending, beautiful sets and costumes, and skilfully off-kilter performances make the tonal whiplash part of the fun. Anna Kendrick takes her usual wholesome image and completely, shockingly destroys it, and Blake Lively's effortless cool and command is upstaged only by her wardrobe. Watching them both take the idea of the woman who has it all and turn it on its head with relish provides one of the year's most satisfying arcs. A strong supporting cast and plot twists only matched by the chill-inducing mood changes make this a thoroughly engrossing picture. [Carmen Paddock]
Dir. Crystal Moselle
Most debuts are saturated with superfluous flair, so as to make themselves heard. But Crystal Moselle's Skate Kitchen is unlike most debuts. Moselle was a documentary filmmaker first, and the film feels like an amalgamation of fact and fiction. Based on and featuring the real-life skate collective of the same name, this coming-of-age tale stars Rachelle Vinberg as Camille, a precocious teen who finds friendship and identity with a badass group of female skaters. Light on plot, the film moves at a leisurely pace like that of a skateboard as it rolls on the pavement. It's honest and authentic in every way, and proves that the kids are alright. [Iana Murray]
Summer 1993
Dir. Carla Simón
In a summer where blockbusters, sequels and remakes dominated the multiplexes, one Spanish gem flew by largely unnoticed. A moving debut from Carla Simón, Summer 1993 follows six-year-old Frida (Laia Artigas) as she silently comes to terms with the death of her mother. Though told from a child's perspective, the film requires attentive viewing – we are left to infer from details that fly over the protagonist's head. Simón evokes hazy nostalgia, but underneath the film's idyllic facade is a tender exploration of grief. As the pieces slowly come together, the degradation of a once idealistic childhood unfolds before our very eyes. The result is devastating. [Iana Murray]
Dir. Cory Finley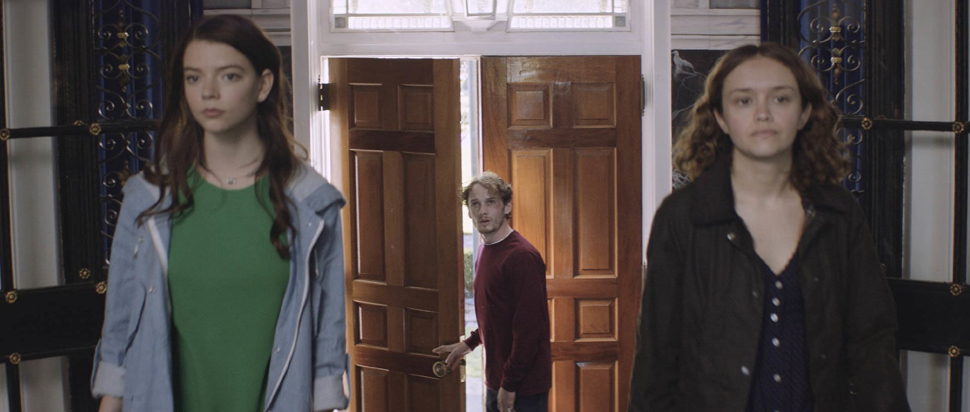 While its psychological suspense and thrills may not fully deliver, this 90-minute debut feature is a gripping look at emotionally vacant lives. Thoroughbreds invites comparisons to Heathers thanks to the upper-class high school setting and murderous bent, but that superficial analysis does neither film favours: where the former goes for outrageous, the latter goes for unsettling. The blank faces and flat voices of Cory Finley's teenage protagonists; the picture-perfect countryside; and the atonal, deliberately-paced score create a fascinating soullessness. Indeed, the film's main emotion comes from Anton Yelchin's final performance – both due to its real-life context and the amusing pathos elicited by his hapless drug dealer character. [Carmen Paddock]
Tully
Dir. Jason Reitman
Diablo Cody seems to have struggled to prove herself as a serious voice in American cinema – or rather a voice that is taken seriously, despite being arguably the best-known female screenwriter in the business. Tully garnered decent but not rave reviews and made an okay-ish $15.6m at the box office, but the film's sense of empathy, gently elicited by Jason Reitman's direction, cannot fail to move. Grounded by a transformative performance by Charlize Theron and an enchanting turn from Mackenzie Davis, Tully is equal parts family drama and coming of (middle) age tale. Some may baulk at the final act's turn to magical realism, and its depiction of mental illness drew criticism from some quarters. Nevertheless, Tully remains a tender, empathetic portrayal of self-rediscovery. [Christopher Machell]
Dir. Todd Haynes
It takes a while for Wonderstruck to find its feet. There's an uncharacteristic clumsiness in the way Todd Haynes tries to establish two parallel narratives involving deaf children (Millicent Simmonds and Oakes Fegley) living 50 years apart, but stick with it and the film might eventually work its magic on you. Haynes adopts the perspective of his young protagonists and generates a genuine feeling of wide-eyed adventure as they explore the big city, building to an imaginatively staged and extremely moving climax. Even if you're not affected by Wonderstruck, there's no denying that this is a gorgeously crafted film, with Haynes' regular collaborators Carter Burwell, Edward Lachman and Sandy Powell all making vital contributions to the film's atmospheric and tactile sense of wonder. [Philip Concannon]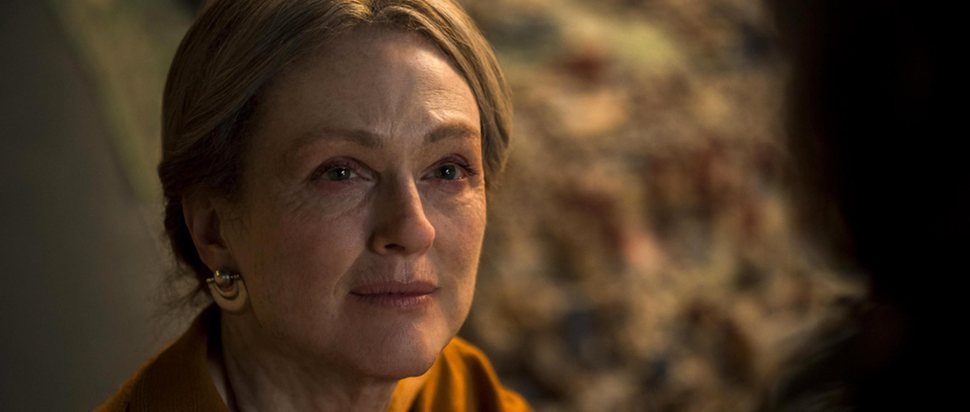 Upgrade
Dir. Leigh Whannell
This is what today's cinema is missing: high-quality B movie trash; the kind of sick but smart genre flicks in which Paul Verhoeven used to specialise. Teen film-fans now seem more interested in the antics of The Avengers, but back when the home rental market was booming, the shelves of Blockbusters were filled with films like Leigh Whannell's high concept, lowbrow sci-fi revenge thriller Upgrade.
Whannell made his name writing pulpy scripts with director James Wan (Saw, Insidious), and while Wan has moved into blockbuster filmmaking (his Aquaman is upcoming), his buddy is clearly sticking to their less respectable roots. Logan Marshall-Green (basically a discount-rate Tom Hardy) excels as a paraplegic technophobe who turns badass detective when an Artificial Intelligence programme is inserted in his spine by a creepy tech genius to help him walk again. Whannell, meanwhile, proves a dab hand at giddy action and gory setpieces. Serve with two cans of ice cold Tennant's. [Jamie Dunn]
Dir. Michel Hazanavicius
You're reaction to Redoubtable is likely to be heavily influenced by the degree to which you worship its subject: Jean-Luc Godard. Cinephiles who bow down at the nouvelle vague legend's feet seem to have reacted less kindly to this knockabout comedy that's less than reverential to the provocateur filmmaker.
Based on the memoir by Godard's second wife Anne Wiazemsky (played by Stacey Martin), director Michel Hazanavicius co-ops Godard's own visual grammar and pop-art style to poke fun at the famously self-serious filmmaker. Set during the late 60s and covering the student riots, Godard's boycotting of Cannes and the making of La Chinoise, this effortlessly cool icon is portrayed here by actor Louis Garrel as a bit of a dork. Attending protests, he's forever falling over and smashing his trademark sunglasses, while the fresh-faced students who are revolting don't have time for his lectures. His fans on the streets of Paris, meanwhile, just keep asking for him to make a film like Breathless again. If you've managed to sit through Godard's latest collage-piece The Image Book, you might well agree. [Jamie Dunn]