Beats: Watch the trailer for the Scottish rave movie
Rave to the grave with the first trailer for Brian Welsh's euphoric coming-of-age film Beats, based on Kieran Hurley's celebrated Fringe show of the same name
West Lothian, 1994. The Tory government are waging war on youth culture and clamping down on the UK's illegal rave scene with the introduction of the Criminal Justice Bill that outlaws parties where the music is "predominantly characterised by the emission of a succession of repetitive beats".
That's the backdrop for Beats, Brian Welsh's coming-of-age film following two 15-year-old best pals, Johnno (Cristian Ortega) and Spanner (Lorne Macdonald), who are about to be separated when the former moves out of the rough council estate where they grew up, to a shiny new Barratt Homes-style development in a posher neighbourhood. One last big night out is in order in this vibrant film based on Kieran Hurley's celebrated Edinburgh Fringe show of the same name. We caught the film at its UK premiere at Glasgow Film Festival and gave it the full five stars – read our review here.
As well as being a funny and bittersweet film about friendship, Beats also has an intoxicating rave scene in which the film breaks free of its grim reality and embraces the hallucinatory. The film features a soundtrack curated by the mighty JD Twitch of Optimo, and features tracks from LFO, Plastikman, The Prodigy, Lee 'Scratch' Perry, The Belleville Three, Carl Craig, Liquid Liquid, Hudson Mohawke and Leftfield, as well as a new re-record by Orbital. The film's original score is by The Golden Filter. 
Also to be recommended is Brian Welsh's swaggering, bouncy direction and Benjamin Kracun's crisp black-and-white cinematography, which you can get a flavour of in the trailer above or on YouTube.
---
Beats is released 17 May by Altitude
---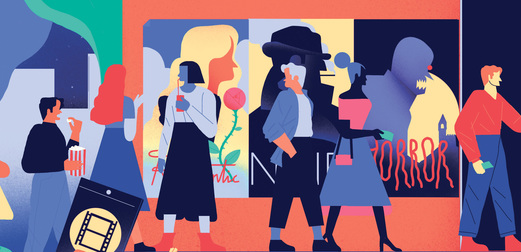 We're showcasing some of Scotland's best new short filmmakers in The CineSkinny on Tour this May – click here for more details, and to find out how you can get your short film on the big screen.