Patty Jenkins shares first images from Wonder Woman sequel
The first images for the Wonder Woman sequel have been shared by the film's director, Patty Jenkins, and it looks like we're going to see Gal Gadot's Diana Prince in the 1980s
Wonder Woman director Patty Jenkins has given the internet a wee surprise this afternoon by revealing the first images from that superhero film's sequel on Twitter. Even more of a shock, one image features Chris Pine as Steve Trevor, who seemingly sacrificed his life at the end of the first movie.
"Welcome to WONDER WOMAN 1984, Steve Trevor!" wrote Jenkins on Twitter.
It had already been revealed that this Wonder Woman sequel would be set during the Cold War, and given the ubiquity of the 1980s in popular culture at the minute, it's come as no surprise that the film has been set in that decade. In addition to the picture of Steve Trevor looking a little lost in a very 80s-looking American mall, the 80s alienation also continues with the first image of Gal Gadot as Wonder Woman aka Diana Prince, who's seen staring forlornly at a bank of televisions, one of which features the character JR Ewing from 80s soap Dallas.
Welcome to WONDER WOMAN 1984, Steve Trevor! #WW84 pic.twitter.com/BCLARdVuTu

— Patty Jenkins (@PattyJenks) June 13, 2018
This sequel will also star Kristen Wiig as Cheetah, the film's chief villain. Warner Bros will have their fingers crossed that this Wonder Woman film is as successful as Jenkins' original, given the lackluster box-office numbers for recent DC films like Suicide Squad and Justice League.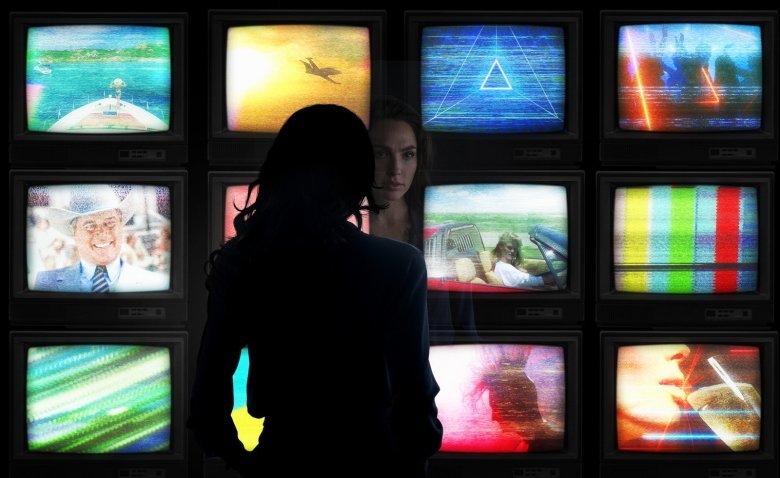 ---
Wonder Woman 1984 is set for release in autumn 2019