Neu! Reekie! announce We Are Edinburgh film event
Neu! Reekie! and A Kind of Seeing announce city symphony We Are Edinburgh, which will blend archive footage of the city with live music, poetry and spoken word
Inspired by the recent release of I Am Belfast – filmmaker Mark Cousins' love letter to his hometown – cross-artform impresarios Neu! Reekie! (Kevin Williamson and Michael Pedersen) have teamed up with cinema and sound art curator A Kind of Seeing (Shona Thomson) to conceptualise and compose a similar paean to Edinburgh, entitled We Are Edinburgh.
Bringing together live spoken word performances, music and the moving image, We Are Edinburgh will be a "three-act city symphony" featuring archive films of Auld Reekie that the organisers believe haven't been seen on the big screen before.
The footage, which includes images of the Festivals throughout the years, the first farewell to the trams, and rare documentaries and amateur films shot between the 50s and 70s, will be divided into three segments and paired with a newly-commissioned live performance.
Author, poet and Granta Young British Novelist Jenni Fagan is performing on the night, and said: "Being involved in We Are Edinburgh is a love letter to a city I've adored for as long as I can remember. It's the duality of the place that still gets me, dark and light, old and new, nature and industry, it draws me back time and again."
---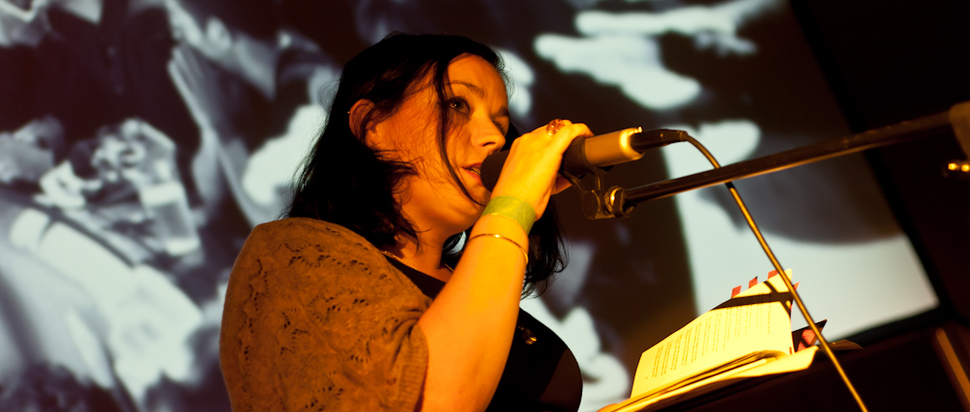 Jenni Fagan
---
The other two acts of the symphony will be accompanied by performances by T.S. Eliot Prize-winner Don Paterson and local electronic act FiniTribe. "We are excited and honoured to have been asked to compose and perform for We Are Edinburgh," said the experimental electronic pioneers. "FiniTribe have been based in Edinburgh since 1984. We have a strong connection to the city – Leith being where our studio base and homes are. We are here. We are excited. We Are Edinburgh."
Appropriately, this cinematic celebration of Edinburgh will take place at Filmhouse, the city's home of independent film. "We are delighted to be part of an event which celebrates both an alternative history of the city and its contemporary cultural delights," said head of Filmhouse Rod White. "We Are Edinburgh is a different kind of event for Filmhouse, and one we're tremendously excited about."
We Are Edinburgh takes place at Filmhouse on Friday 20 May at 8pm. All tickets are £15, and can be booked in person at the box office, by calling 0131 228 2688, or at filmhousecinema.com.