Edinburgh Film Festival: The 2023 programme
Edinburgh Film Festival reveals its 2023 programme, which includes a documentary on Irvine Welsh, a patricide thriller set in the Highlands and possibly the year's best film, alongside new work from Kelly Reichardt, Christian Petzold and Ira Sachs
Edinburgh International Film Festival may be one of the oldest film festivals in the world but recent events have proved it's far from monolithic, and the 76th instalment that takes place next month (18-23 Aug) will look radically different from any of the 75 that have gone before. A one-off edition hosted by the International Festival, EIFF 2023 will take place over six days with a more compact programme of 24 new feature films, five retrospective titles, five shorts programmes and an outdoor screening weekender. 
Another significant difference will be that for the first time in decades, EIFF will not take place in and around the Filmhouse on Lothian Road, which continues to sit desolate after being sold off to the highest bidder following the shameful capitulation of the Centre for the Moving Image. This year the festival moves east, with screenings at Vue in the Omni Centre and Everyman in the St James Quarter.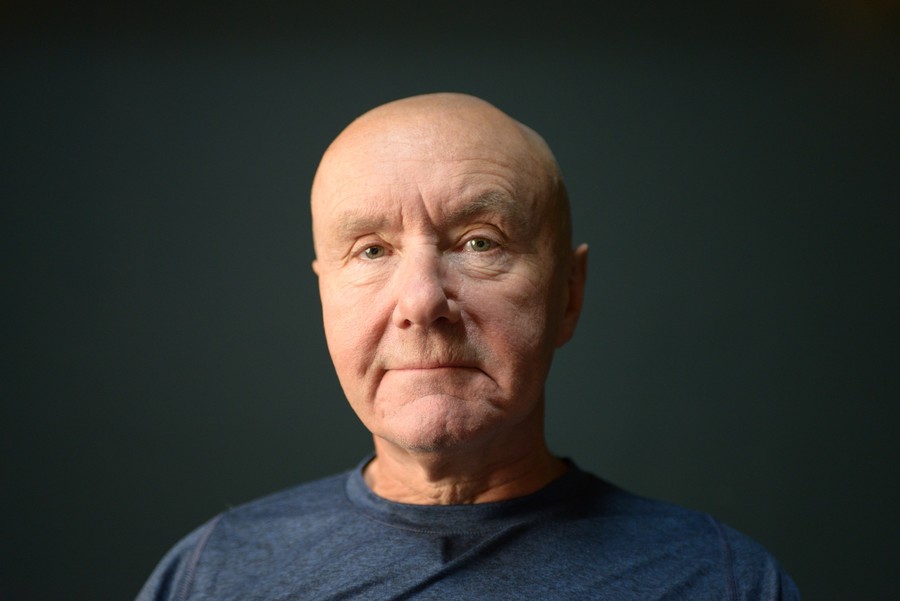 Irvine Welsh. Image courtesy of EIFF
EIFF was almost lost along with Filmhouse in the CMI collapse, so we should thank our lucky stars it's even taking place this year. The good news is that while the programme is much reduced, its ambition to show thought-provoking and formally bold cinema hasn't been diminished. The smaller programme mixes a sharply-curated selection of films from Scottish filmmakers, exciting new global talent and a handful of titles from major auteurs. In the former camp is the opening film Silent Roar, a gorgeous comedy-drama from Johnny Barrington that's a curious mix of teen sex comedy, surfer movie and a treatise on grief and the power of religion, all rolled into one. 
New Scottish and International films at EIFF 2023
Silent Roar is one of five Scottish features having its world premiere at EIFF. Another is Choose Irvine Welsh, a documentary which sees the cult author relay his colourful life story with a little help from admirers like Iggy Pop, Gail Porter and Trainspotting director Danny Boyle. From a Leith legend to a film shot in Leith: The Strange Case of Dr Jekyll and Mr Hyde, ​​Hope Dickson Leach's retelling of Robert Louis Stevenson's gothic tale, with the story transposed from London to Edinburgh. Originally shot, scored and edited in front of live audiences at Leith Theatre, performed over three consecutive nights, Dickson Leach has recut the footage for cinemas.
The other Scottish world premiere that we're excited about is Roger Griffiths' dark thriller Kill, which sees a hunting trip in the Highlands turn deadly when three brothers set their sights on taking out their abusive father; it sounds like Deliverance with added patricide.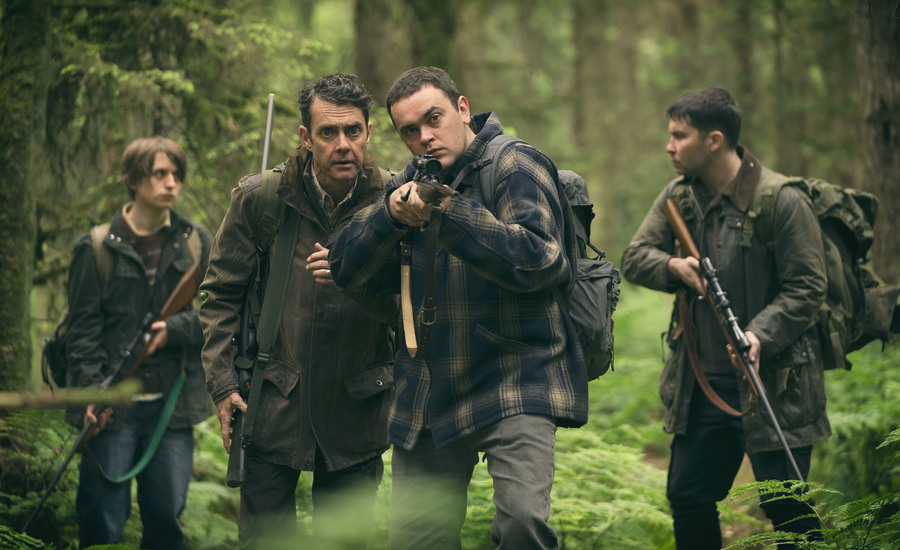 Kill. Image courtesy of EIFF
The international selection is flecked with celebrated arthouse favourites. Kelly Reichardt's intimate drama Showing Up is showcased alongside Afire, the new film from mercurial German auteur Christian Petzold; both films concern the struggles of creativity. The festival closes with the great-looking immigration drama Fremont from Iranian-British director Babak Jalali, which is being compared to early Jim Jarmusch. There's also Passages, the latest from the brilliant Ira Sachs. It's a love triangle film starring Ben Whishaw, Franz Rogowski and Adele Exarchopulous and EIFF describes it as "the thorniest and horniest film of the year". 
Ben Wishaw also lends his voice to Ungentle, a dazzling experimental film exploring the complicated relationship between British espionage and male homosexuality. At 37 minutes it's the shortest film in the festival programme (the tickets are half price), but if you're looking for more bang for your buck there's Trenque Lauquen Part 1 and 2, a shapeshifting mystery film from Argentina that runs at over four hours. 
Past Lives, Femme, Your Fat Friend
Queer films are pleasingly prominent in the programme. Not least Orlando, My Political Biography, an irreverent and politically charged documentary that retells Virginia Woolf's Orlando. The resulting film is said to be a joyful celebration of trans identity and gender fluidity, with EIFF calling it "a hugely energising rallying cry for trans liberation". We're also excited about the incendiary London-set noir thriller Femme. There are shades of Hitchcock in its tale of power, role reversal and revenge, which follows a drag queen (Nathan Stewart-Jarrett) who begins hooking up and then dating the closeted thug (George MacKay) who beat him up months earlier. We also love the sound of Chuck Chuck Baby, a music-flecked-love story about two women falling for each other while working at a chicken-packing factory in Wales.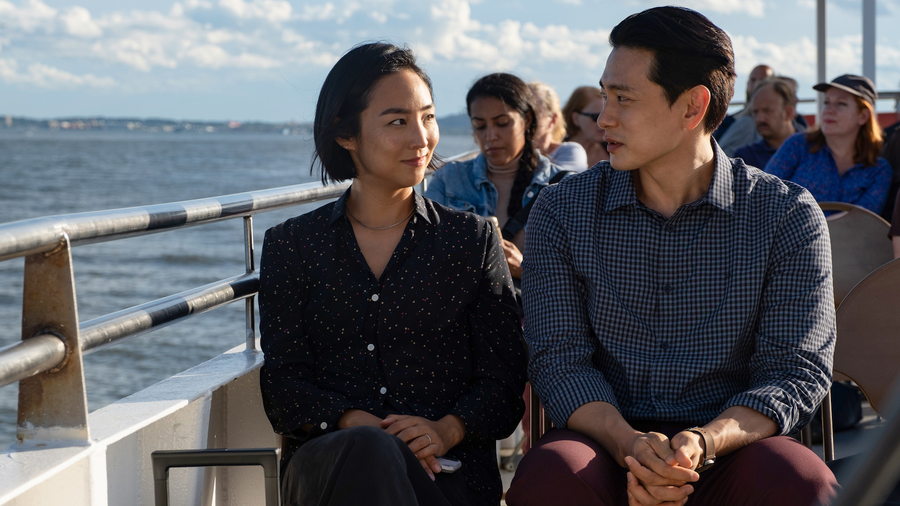 Past Lives. Image courtesy of EIFF
Perhaps the buzziest arthouse title of the year is Past Lives. Celine Song's film centres on Nora and Hae Sung, who were best friends as children but were torn apart when Nora's family emigrated from South Korea to the US. Two decades later, they reconnect for a week as adults. Many critics have declared it the film of the year so far. Your Fat Friend from EIFF regular Jeanie Finlay also arrives on a wave of festival acclaim, having picked up the audience award at Sheffield Doc/Fest. The latest from this talented director is a portrait of writer and podcaster Aubrey Gordon, who describes herself as a "fat activist" and is one of the leading voices against anti-fat bias and the poor science surrounding the health and fitness industry. 
Two animations also catch our eye. Chinese punk comedy Art College 1994 and Takehiko Inoue's The First Slam Dunk, a blistering high school basketball drama that's been a smash at the Japanese box office.
Retrospectives and outdoor screenings
EIFF also have a handful of retrospectives we're psyched for. Shane Meadows' Dead Man's Shoes, which premiered at EIFF almost two decades ago, makes a glorious return. Bette Gordon's Variety, a classic of the 80s New York underground, gets a 40th-anniversary screening. Also look out for the lesser-known Tokyo Pop (Fran Rubel Kuzui, 1988), Life is Cheap… But Toilet Paper Is Expensive (Wayne Wang, 1990), and Drylongso (Cauleen Smith, 1998), three gems of American indie cinema that are ripe for rediscovery. Smith is also an artist, and Edinburgh residents might know her from her solo show H-E-L-L-O at Collective last year. 
There's a fun-looking weekend of outdoor screenings on offer too. Titled Cinema Under the Stars, it takes place in the Old College Quad, which might feel a bit like a piazza at the famed Il Cinema Ritrovato film festival in Bologna if you get a miraculous dry spell in August. The lineup is more eclectic than we've come to expect from Edinburgh's alfresco offerings.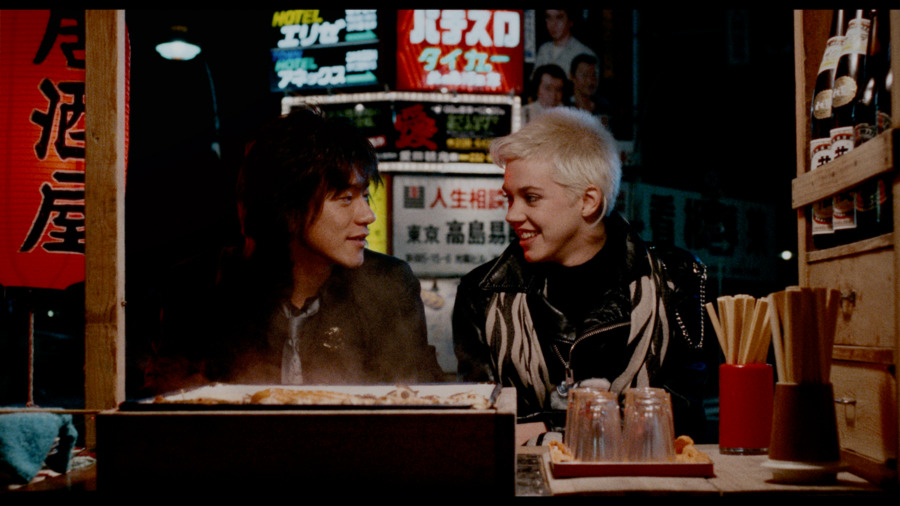 Tokyo Pop. Image courtesy of EIFF
In among the family-friendly fare (The Lego Movie, Puss in Boots) there are new films in the mix, like the father-daughter charmer Scrapper and the Cyndi Lauper doc Let the Canary Sing. There are also a couple of collaborations with two of the best smaller festivals in Scotland: Alchemy Film and Moving Image Festival, which presents four experimental documentaries for Julia Parks, and HippFest, which is showing classic Harold Lloyd comedy Safety Last! with a live score from silent film pianist Mike Nolan.
One thing that EIFF has got wrong in recent years is pricing, asking audiences to fork out premium prices for films of unknown quality. This year's tickets are more affordable, with prices capped at £10, with multiple discounts available and no booking fees. The Cinema Under the Stars screenings are even cheaper, priced on a pay-what-you-can basis starting at £2. It's a great step forward that should encourage more people to take the plunge on less well-known names. 
"It has been a tough time for film lovers in this city," says Kate Taylor, EIFF's Programme Director. "But with this bold, eclectic selection of films we believe the festival form can be a joyous occasion and we aim to do all that we can to keep the flame of independent cinema in the city burning bright."
---
Tickets go on sale from 12pm on Fri 7 Jul at https://www.eif.co.uk/edfilmfest