Solo: A Star Wars Story
Solo: A Star Wars Story is hardly revolutionary – it's no Last Jedi – but its high-spirited adventure reminds us why we all fell in love with Star Wars in the first place
Film title:
Solo: A Star Wars Story
Starring:
Alden Ehrenreich, Woody Harrelson, Emilia Clarke, Donald Glover, Thandie Newton, Phoebe Waller-Bridge, Joonas Suotamo, Paul Bettany.
We're once again transported to a galaxy far, far away for a high-spirited, rollicking adventure, this time discovering the origins of everyone's favourite intergalactic smuggler with Solo: A Star Wars Story. With a plot that blends elements of the western, heist film and spy thrillers, we are offered a swashbuckling adventure. While it doesn't quite have the polish of the only other stand-alone Star Wars film, Rogue One, it remains an enjoyable thrillride.
We first meet a fledgling Han Solo (Alden Ehrenreich) boasting a speeder on his home planet of Corellia, which is ruled over by the tyrannical Proxima – a fearsome syndicate leader that resembles the Hungry Caterpillar on a bad day.
Ron Howard (and presumably the film's original directors, Phil Lord and Chris Miller) have opted for a blend of practical and CG effects, leading to a look and feel that pleasingly echoes the original trilogy. We have lingering shots of wide-open landscapes that immediately trigger the call to adventure, as well as the more intimate cantinas populated with a wide array of curious and outlandish creatures.
Han is desperate to escape Corellia with his love Qi'ra (Emillia Clarke) and become a pilot. Unfortunately, when his plan goes wrong (as it often does for Solo), he manages to make it off planet, but his girlfriend doesn't. He vows to return to free her but things keep getting in the way, like accidentally getting kicked out of the Imperial Navy and ending up part of a ragtag group of thieves led by Beckett (Woody Harrelson), who is working for Dryden Vos (Paul Bettany), the fearsome leader of the Crimson Dawn crime syndicate. Along the way we discover how Han met Chewie and how he came to be in the possession of the Millennium Falcon.
It's all a bit tongue-in-cheek. Father and son writing team Lawrence and Jonathan Kasdan have done a good job of providing a light and entertaining origin story, packing the plot with a comfortable number of winks and nods to Lucas' original trilogy, including a gleeful reveal of just how the Millennium Falcon managed to do the Kessel Run in less than 12 parsecs.
More than that though, Ron Howard packs the films with totemic objects that will have die-hard fans squealing for joy, and, rather oddly, paying homage to Lucas' prequel trilogy. Admittedly, this may also be the film's downfall, paying too much lip-service to fans, forgetting newcomers to the franchise and lacking the bold moves of, say, Rian Johnson's The Last Jedi.
---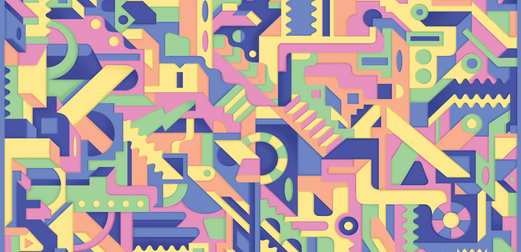 Want to receive the best of the Scottish cultural scene in your inbox every week? Sign up to our mailing list!
---
As for the cast, Alden Ehrenreich impersonates a young Harrison Ford wonderfully, never quite making the role his own yet adding an Errol Flynn-like quality to the performance. Meanwhile, the star of the show has to be Donald Glover as the swaggering space fop and galactic gambler Lando Calrissian, who apart from sporting a dazzling array of capes is also suggested to be in a romantic relationship with his fiercely independent and sentient droid, L3-37 (Phoebe Waller-Bridge). Sadly, Clarke's role is kept fleeting compared to the male players, although this is in part due to what is preassembly to come in later instalments.
Solo: A Star Wars Story is far from revolutionary, but possesses an undeniable charm. It proves to be a good old-fashioned adventure, harking back to what made us fall in love with Star Wars in the first place.
---
Solo: A Star Wars Story had its world premiere at The 2018 Cannes Film Festival – for more Cannes coverage, click here – and is released in the UK 24 May by Disney
Follow Joseph Walsh on Twitter at @JosephDAWalsh