Josie Rourke on Mary Queen of Scots
Josie Rourke's debut film tells the story of Mary, Queen of Scots and her acrimonious relationship with her cousin Elizabeth I. With vibrant Irish actor Saoirse Ronan in the lead role, Rourke attempts to set the record of Mary's life straight
Intuition led former theatre director Josie Rourke to Mary Queen of Scots. Her first project as a filmmaker, the film is a gutsy retelling of the life of Mary, Queen of Scots led by Saoirse Ronan in the title role, with Margot Robbie alongside as her rival in sisterhood, Elizabeth I. Eager to right the wrongs done to Mary's reputation throughout history, and bring a youthful vision to the story, Rourke's work showcases a determined and forward-thinking attitude to her storytelling.
Mary Queen of Scots is a film replete with humanity and sensitivity for the potential, power and vulnerability of its women. Choosing Mary's story as a debut project felt necessary for Rourke, to tell the story from a new angle and re-evaluate the previous depictions of the Scottish queen that were "deeply disturbing" to her. The director realised in her research – aided most heavily by John Guy's 2004 book detailing the history of Mary's life – that the queen had been painted as an "incompetent femme fatale", even while she was still alive, by the likes of John Knox and William Cecil (played by David Tennant and Guy Pearce respectively in the film). Rourke explains that Guy's text began to "reposition Mary and assess her properly as a politician, and weigh up, given the challenges she faced, how well she performed as a politician within those circumstances.
"I think both Saoirse and I really wanted to try and set that record straight."
As well as efforts to reclaim Mary's story and reputation, Rourke had a keen interest in exploring the relationship between Mary and Elizabeth. "I wanted to look at those years that Mary was in Scotland and the part she played in the creation of her cousin Elizabeth, this figure we recognise as one of the great queens who reigned for 45 years," Rourke says. "And I wanted those two women to play that 12-page scene, you know, because young women don't get to do that very much." The scene Rourke refers to is the film's shining moment, and has already been described as a Heat-esque face-to-face confrontation shared by the two queens. Although historians dispute this meeting ever happened, Rourke imagines a heightened game of hide-and-seek through the sheets of a wash house as the women express their fears, disagreements, and admiration for one another.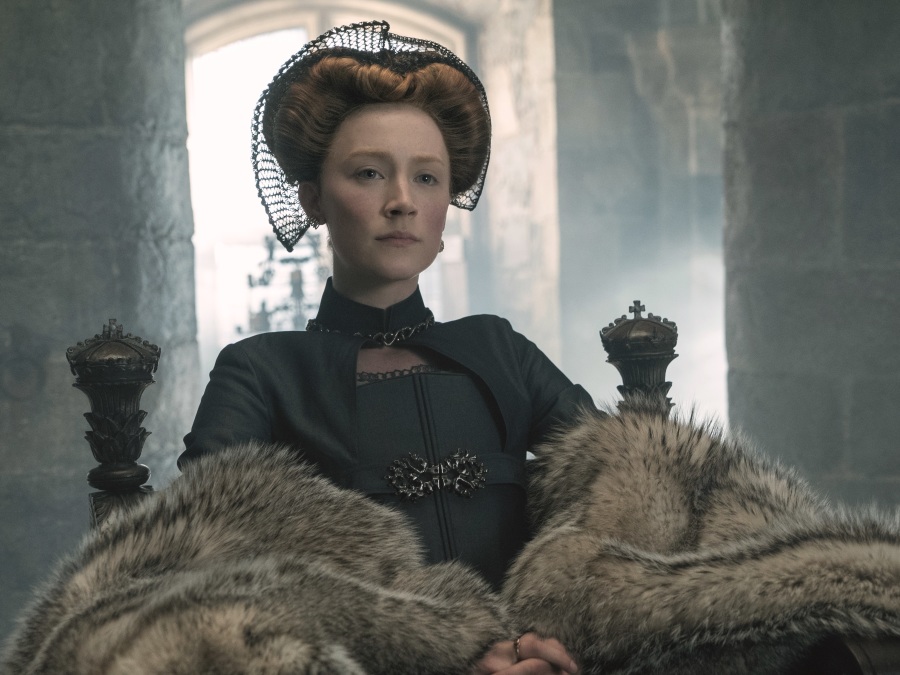 The director explains that on set they made sure "that [Ronan and Robbie] did not see each other in character, in costume, in hair and makeup, as the two queens in their fullest expression until Saoirse rips down that sheet." It's a moment of great tension and emotion, boldly expressing the layers of conflict in their relationship, and working to erase a crucial double standard in Rourke's eyes. "When we talk about rivalry and male politicians, rivalry is just the beginning of that conversation. Immediately what flows from that is 'what's their ambition, what's their fascination with each other, is there a kind of brotherhood there?'" she says. "But when we talk about rivalry in women we seem to feel that's incompatible with sisterhood, which of course it's not."
Any bemoaning of the film's supposed historical inaccuracy by people Rourke sees as simply "camped out on Twitter trying to ruffle feathers" has had little impact on the director. "If you're going to be a student of historical drama and make this criticism then you need to be a proper student of historical drama," Rourke explains. "You therefore need to know that Schiller did this in 1800, Donazetti wrote an opera about it... Katharine Hepburn did this meeting on film, Helen Mirren did it on film, Vanessa Redgrave did it on film, I mean it's been endlessly done." She hopes this "fake outrage", however, doesn't allow viewers to discredit the film in other undeserved ways, adding that "sometimes there is an impulse to sideline some of these essential, important truths about how hard it was for these women to lead."
Fake outrage around Rourke's film seems to appropriately mirror the stories and lies built around Mary herself to tarnish her reputation, a troubled legacy of leadership that the director felt had been mishandled in the past. "I suppose my studies built in me an instinct to look again when women are portrayed that way," Rourke says. "I think Mary's been done a gigantic injustice, and I had presumed that was something that the Victorians were responsible for with Pre-Raphaelite paintings of women, where they're either a sort of tragic victim, reclining and therefore dead, or prepared for sex." She adds, with a derisive laugh: "You look at those pictures and you can't quite tell if she's dead or coital."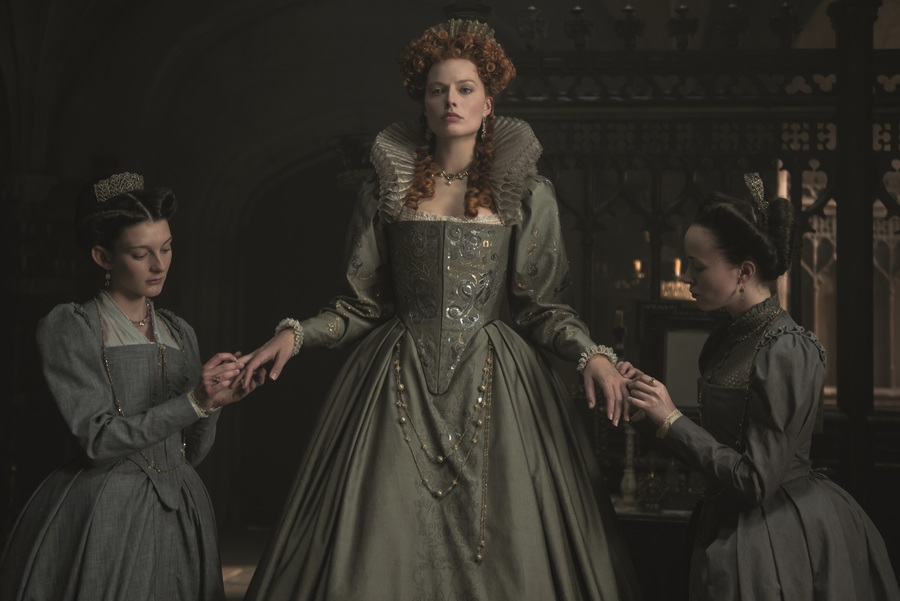 It was not just Mary's life and reputation that Rourke sees as having been misrepresented in cinema, and to continue correcting these faults, Mary Queen of Scots crucially features many actors of colour. While we can hope these casting decisions will soon become the norm, cinema – and perhaps particularly period dramas – still have a long way to go. Rourke's position is vitally clear: "I cannot and will not direct an all-white period drama. There were people of colour in Tudor England, so that has been inaccurately portrayed previously on film" – before going on to highlight some of her actors. "There's Izuka Hoyle, who's a brilliant young Scottish actor and a woman of colour, this film is her first job, and she plays Mary Seton. There's Izuka, there's Gemma Chan, Adrian Lester, there's Ismael Cruz Cordova who is a Puerto Rican playing David Rizzio, a white European. We know that those people were white so the thing that it is doing is affording actors of colour the opportunity to play white historical figures."
Rourke displays a warm-spirited eagerness during our chat to discuss Scotland as the home of the story, as well as her fascination with its characters. Acknowledging Mary's position as "a French queen as much as she was a Scottish queen," she also describes her desire to "put her back into Scottish ownership as someone Scotland can be proud of as a historical figure." Rourke reels off the list of Scottish cast members, highlighting the likes of Martin Compston, Jack Lowden and James McArdle, who she notes as an "incredible Glaswegian actor and an amazing rising star, certainly in theatre and I think on screen as well."
She was also delighted to involve Scottish comedy legend Karen Dunbar in the film, an actor she had previously worked with in her position as artistic director of the Donmar Warehouse, if only for one line. "I can confirm that is Karen Dunbar screaming 'death to the whore'," she laughs. Actors aside, the land itself held a great appeal to the director, closing out our discussion with praise for her enviable working environment. "Scotland is an incredible country," Rourke says, "and the infinite variety of light, and climate, and landscape that you get within the course of a single day makes it certainly one of the most extraordinary filming locations on the planet."
---
Mary Queen of Scots is released on 18 Jan by Universal