Kelly Reichardt on Certain Women
Certain Women, the latest film from American filmmaker Kelly Reichardt, is a bittersweet triptych concerned with the lives of several women living in rural Montana. After a guarded start, the director opens up about her singular approach to filmmaking
Kelly Reichardt makes quiet, contemplative movies about the American West and the quiet, contemplative people who live there. Though she was born in Florida, and her first film, River of Grass (1994), was set in the Everglades, she then became fascinated by the landscapes of Oregon, setting her four subsequent features in its mountainous wilderness.
Old Joy (2006) regarded the silences of two old buddies reuniting for a hiking trip; Wendy and Lucy (2008) followed Michelle Williams as a drifter heading up to Alaska, getting sidetracked by circumstances that led her to lose her dog; Meek's Cutoff (2010) saw Williams return for a harsh 1840s Western of settlers struggling to survive; Night Moves (2013) featured Jesse Eisenberg as an environmental activist looking to blow up a hydroelectric dam.
Reichardt is back on mountain time – in Montana, on this occasion – for Certain Women, her masterful new triptych about several women determinedly living their lives despite being faced with roadblocks from other people's emotional baggage. That's a simplistic, even slanted, description of the plot, because Certain Women is about so much more than one theme and so much less than dramatic incident – it's a short story collection of rich, subtle characterisation, with evocative, incisive, complex spaces in between the stage directions, and loose, haunting conclusions to the chapters.
These certain women represent one of the best casts Reichardt has yet assembled: Laura Dern plays a lawyer trying to get through daily business and even conduct a semblance of a personal life, while harangued by a former client (Jared Harris) who settled his case but can't get over his medical problems or the fact he was screwed by the system. Michelle Williams is a young matriarch, who is made to feel by her daughter and husband, and by a neighbour who's donating some building materials, that she's occupying the wrong place in the world. Kristen Stewart is a teacher moonlighting for a night school class, who is doted on by a local farmhand, devastatingly played by relative newcomer Lily Gladstone.
Because Reichardt is a subtle, thoughtful filmmaker, the yammering carousel of the publicity junket might not be the best forum in which to converse with her at ease. The Skinny shouted down the speakerphone to her in a ten-minute segment as she was shunted around by PR handlers; the previous journalist had asked her if she'd consider doing a Wonder Woman movie, to which she replied, "I wouldn't even go see a Wonder Woman movie, so I doubt I'd end up making one." And then wryly added, "They're all wonder women."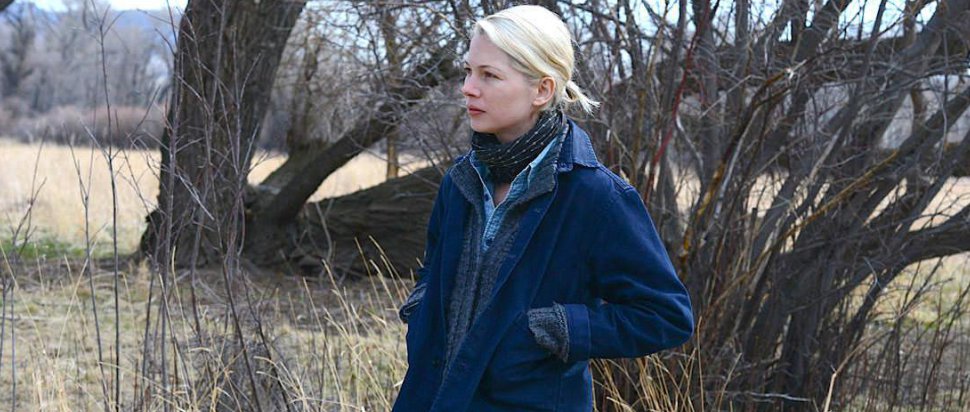 In this context, it took a while for Reichardt to open up to us. We asked her about the title of the film, which could mean women who are sure of their position, or could mean examples of some women among many. "There are different ways to look at the title," she said guardedly. "I would agree with that."
We asked her about why she was drawn to this material – Certain Women is based on stories by the PEN Award-winning writer Maile Meloy, one from her collection Both Ways is the Only Way I Want It, two from her book Half in Love. We remind Reichardt that in a previous interview, she said she liked that these tales evoked the politics of everyday life. "I said that? Oh boy..." she wonders at first. And then adds: "All those women's issues are relatable to me. The Lily Gladstone character was not a woman in Maile's stories, so that changed the face of it a little bit. But all those women's daily struggles – and all their faults – they're all relatable. So that's a good place to start, if you can have some empathy for the characters in their shortcomings and their bigger, more generous selves."
Meloy paints character portraits from scraps of personal history and furtive secrets; the stories throb with inner life even though not a lot of incident happens, just like Reichardt's film. "I think Maile writes these really clear characters. You know, the stories get expanded upon as do added relationships. The middle story, [in the book] it's a young couple, they're not necessarily married, and they don't have a kid or anything, but, you know, [it's] the stepping off point. All of Maile's stories are there, and they maybe get a couple of things put on top of it."
We mention the imbalance of happiness in the film – the fact that the main characters carry on through life, while those they encounter are deteriorating. Perhaps we hit a professorial nerve, because Reichardt, who teaches film at New York's Bard College, has a lot to say about the semantics of this:
"[Jared Harris's character] is falling apart, and Albert, age is bringing things to him, but... I don't want to say anything too large, but, I don't know. The whole idea that everyone's supposed to be happy all the time... I mean, I think happiness and connection come in small moments. Happiness is such a strange word, because one can be satisfied in different ways; in large ways and in momentary ways. Completing a chore can be so satisfying. So – you know, I don't... happiness is such a sort of blanket idea.
"I think these women are like anybody, and they have moments in their day where they hit upon something, and there's some kind of connection... or you have a nice moment alone... and your connection might be with a person, or an animal, or you have the joy of completing a task well done, or you have an exhaustion from that, from your task. Just eating a sandwich after a strenuous morning can bring a satisfaction, or just observing something."
We mention the bittersweetness running through the film, and how the landscape, even the temperature, seem to be characters, intermingled with the human characters' loneliness. Again, Reichardt examines our choice of detail: "Some things that I see as aloneness, I see very much gets interpreted as loneliness. Even Laura Dern, being alone in her house with her dog, people say, 'Oh my god, she's so lonely.' It's like, she's [just] alone!
"The person that seems the most lonely to me – the Michelle Williams character – is in the trappings of a family. [Gladstone's] rancher can go back to a job that can be accomplished at the end of the day, and to animals – and she has loneliness, for sure, but I don't think that's all she has.
"I think there's something about women being shown alone that always equals loneliness for people. If you have, like, a dude, living on his own on a ranch, with animals, it would be like, he's alone, he's with the land, he's free! He'd be free! I'm not saying there's not a bittersweetness to the film, but I also think... it's not the loudest thing that occurs to me."
As we speak to Reichardt, Certain Women has just become the first of the director's films to pass the million-dollar mark at the US box office. We congratulate her, and ask what the advantages are of working outside the Hollywood studio system. "I can only speak for myself," she notes. "I would like to have more money, to have more time to shoot. I would like to not be always making films where there's just no room to breathe. But on the other hand, I'm simultaneously amazed that these films even get made and get out. There are obviously people who want a quieter, more reflective kind of filmmaking, but you're up against a big machine. People like loudness and things in big strokes.
"I have budgetary constraints, which equals creative restraints, but I don't have creative limitations in the sense that there's no agenda handed to me. I have final cut. I go off and make these films, and no one even knows we're making them. It's very, sort of... private filmmaking."
Private and delicate, and personal and considered. Like the films themselves, Reichardt hasn't made any sudden movements in our conversation, but she's revealed a personality that's meticulous and engrossing.
---
Certain Women is released 3 Mar by Park Circus