The Best Film Events in Scotland in October
The ten big screen movie happenings you should make time for this month, from ace festivals Africa in Motion and Scotland Loves Anime, to a close-to-Halloween screening of The Cabinet of Dr Caligari with live score by S!nk
1. Africa in Motion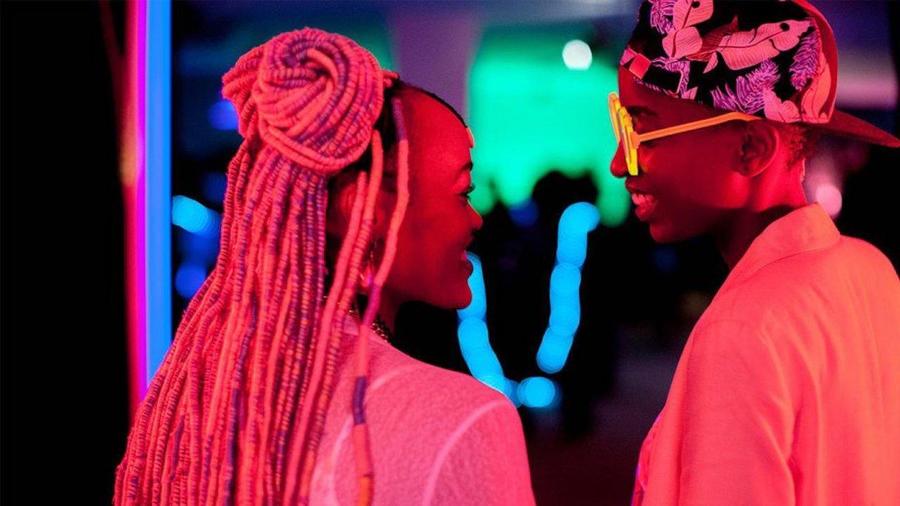 The essential Africa in Motion returns with a fittingly vibrant opening in Wanuri Kahiu's Rafiki, a pulsing work about two very different young women in Nairobi who must choose between love and safety in this queer Romeo and Juliet-esque romance. Another highlight looks to be Supa Modo, a celebration of the power of the imagination following Jo, a young Kenyan girl and Jackie Chan-nut battling with a terminal illness, who finds an escape in the world of fantasy.
Following Black Panther and Get Out bringing Afrofuturism and Black Horror into the mainstream, AiM will be reimagining Africa through Decolonising the Speculative: Journeys to African Futures, a short film series showcasing the filmmakers from Africa and its diaspora working in the sci-fi/horror mode. In addition you'll find a celebration of Moroccan masterpieces in the Transnational Moroccan Cinema strand alongside symposium Morocco in Motion, and there's a Nollywood double-bill in partnership with the Nollywood Travel Film Festival, which sees Blessing Egbe's The Woman and Tope Oshin's We Don't Live Here Anymore premiere in Scotland. Both directors will be in attendance and we're told to expect plenty of dancing after the premieres.
This is just a taste of what to expect at this year's AiM. For more info, head to africa-in-motion.org.uk
26 Oct-4 Nov, various venues, Edinburgh & Glasgow
2. Scotland Loves Anime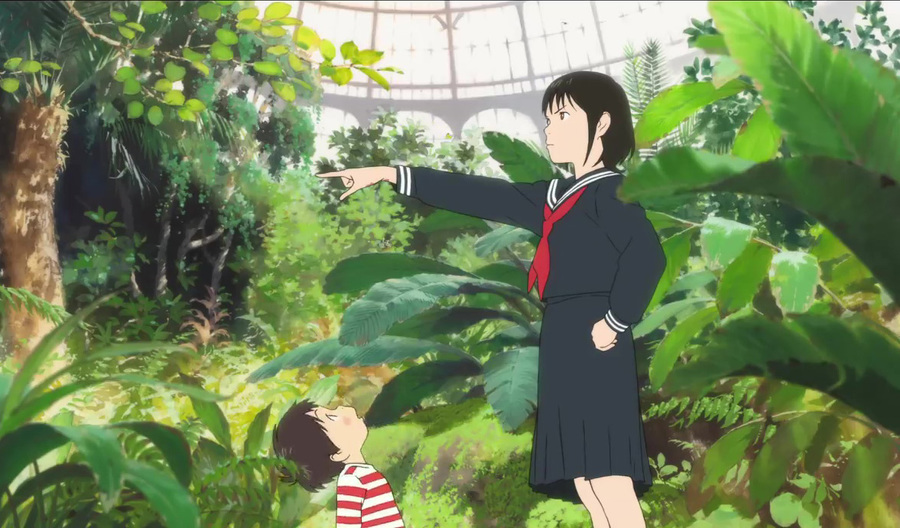 Scotland Loves Anime are back doing the lord's work aka bringing an eclectic mix of Japanese animation to Scotland, mixing mint fresh titles with anime classics. This year's festival highlight looks to be Mirai, the latest from the endlessly inventive Mamoru Hosoda, who brought us other anime gems like Wolf Children, Summer Wars, The Girl Who Leapt Through Time and The Boy and the Beast. Not familiar? As well as the Scottish premiere of Mirai, SLA are also celebrating Hosoda's body-of-work by screening some of his other features in a mini-retrospective.
Other highlights look to be Kou Matsuo's Mobile Suit Gundam Thunderbolt: December Sky and Bandit Flower, the first two films in a series based on Yasuo Ohtagaki's celebrated manga, the wonderfully named coming-of-age romance I Want to Eat Your Pancreas, and classics like Hiroyuki Okiura's Jin-Roh: The Wolf Brigade and cyberpunk cornerstone Cyber City Oedo 808.
12-14 Oct, GFT; 15-23 Oct, Filmhouse. For the full programme and tickets, head to lovesanimation.com
3. Filmhouse at 40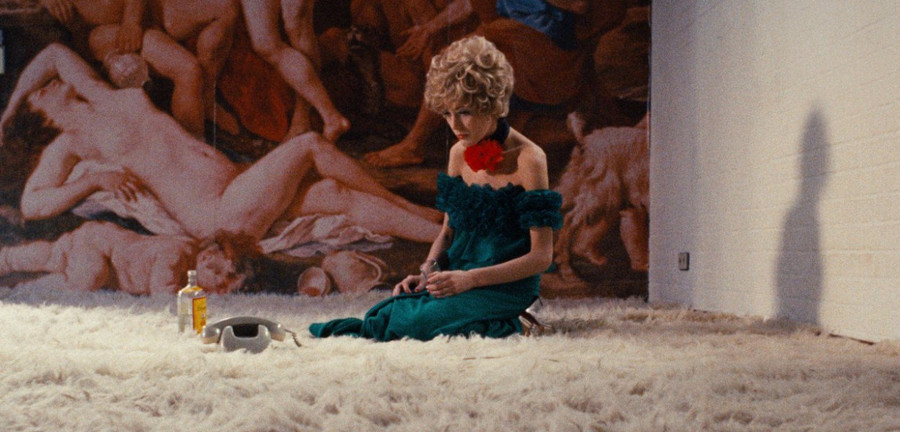 Edinburgh's venerable Filmhouse is turning 40 this month, and it's been celebrating this anniversary over the last few months with a programme of films, one plucked from the programmes of each of the years the cinema has been open, counting back from 2018 to 1978. This countdown has reached the cinema's inaugural year, and this month four features from 1978 are screening in celebration of this milestone: Rainer Werner Fassbinder's fierce chamber drama The Bitter Tears of Petra von Kant, the first film ever screened to the public at Filmhouse (5 Oct), Kenji Mizoguchi's spellbinding fantasy Ugetsu Monogatari (6 Oct), Carl Dreyer's final feature Gertrud (7&9 Oct) and Carlos Saura's beguiling psychological thriller Cria Cuervos (8 Oct). Best of all, each is playing at the price of a ticket in 1978: i.e. £1.
5-9 Oct, Filmhouse. More info here
4. Make Me Up + Rachel Maclean Q&A
Pop ironist Rachel Maclean makes her first foray into feature filmmaking with Make Me Up, a witty and savage feminist sci-fi satire that takes on the misogyny of art history and the beauty industry via the imperial voice of Kenneth Clark's seminal BBC series Civilization. Following its world premiere at London Film Festival, Maclean is taking the film on tour across the UK, including stops at GFT and Filmhouse, which will be followed by interviews with Maclean.
14 Oct, GFT; 16 Oct, Filmhouse. More info here 
5. John Carpenter: Master of Horror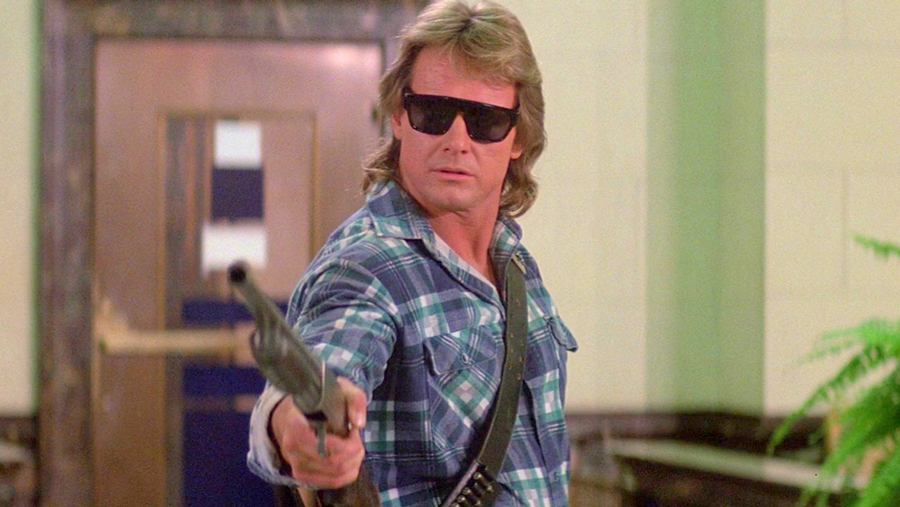 Halloween wouldn't be Halloween without John Carpenter. The mighty director will be paying Scotland a visit this month on the 19th when he brings his Anthology Tour to Glasgow's Barrowlands, while at the GFT there's the film season John Carpenter: Master of Horror, which features three of his finest offerings. There is, of course, Halloween, which screens on 7 Oct, a few weeks before All Hallows' Eve, as well as the prescient anti-capitalist satire They Live (26 Oct) and gorgeous old-school ghost story The Fog (31 Oct) – the latter two films screening from new 4k digital prints.
GFT, throughout Oct. More info here
6. COCO!NUTS! film programme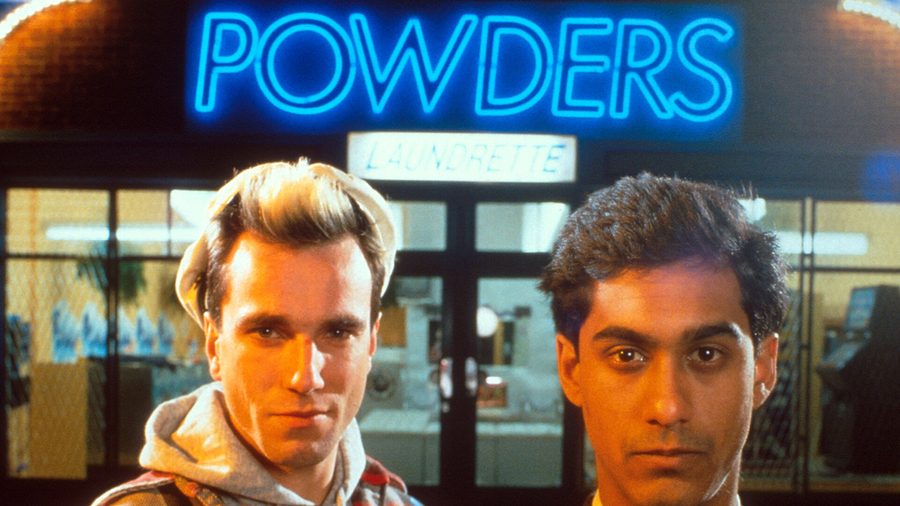 Transmission in Glasgow are currently hosting Rabiya Choudhry's knockout solo exhibition COCO!NUTS! To compliment this deeply autobiographical show exploring themes of faith, race, identity and politics, Choudhry has also programmed a pair of accompanying film screenings: buoyant LGBT romance My Beautiful Laundrette (6 Oct) and comedy East is East (13 Oct), which follows a rambunctious Pakistani family in 70s Salford.
Transmission, Glasgow. More info here
7. Park Chan-wook: CineMaster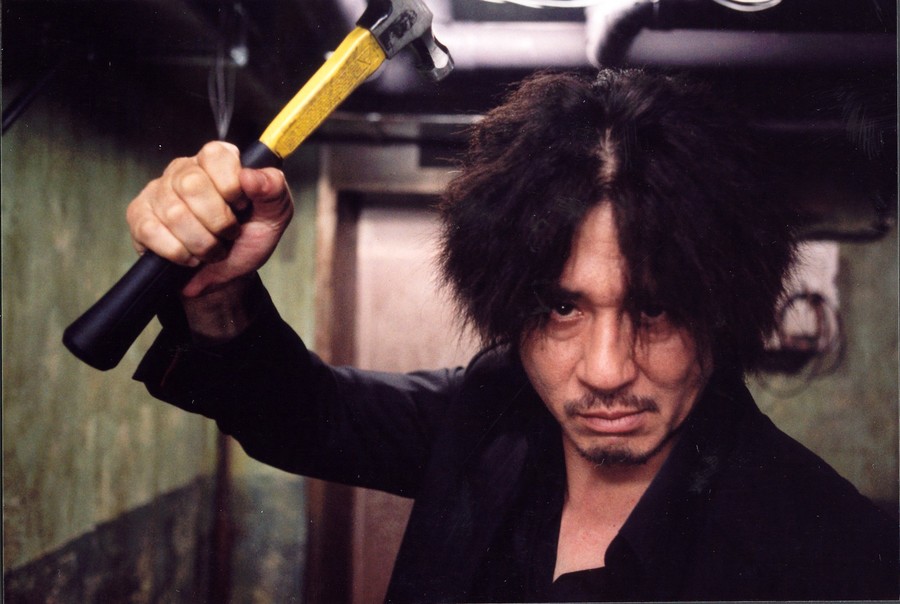 Korean stylist Park Chan-wook is the lastest filmmaker to be celebrated in GFT's ongoing CineMasters season. Four films are screening: Park's uber-violent Vengeance Trilogy aka Sympathy for Mr Vengeance (4 Oct), Oldboy (10&11 Oct) and Lady Vengeance (17&18 Oct); and his dizzying erotic thriller The Handmaiden (24&25).
GFT, throughout Oct. More info here
8. Out at the Cameo: Moonlight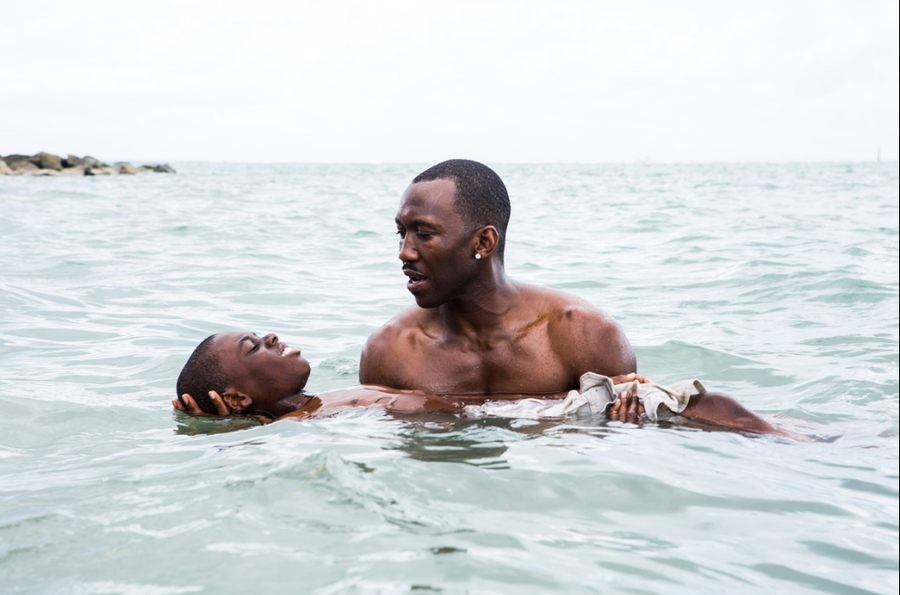 New film night Out at the Cameo is curated by a team of young LGBTQ+ programmers, and their second screening will be Moonlight, Barry Jenkins' Oscar-winner following a young African-American man growing up in Miami and coming to terms with his sexuality. This screening coincides with National Coming Out Day and Black History Month, and is followed by a chat with two guests from the University of Edinburgh – EUSA Women's Officer, Esme Allman and student activist, Fatima Seck – who'll be sharing their experiences of film and queerness as well as what Moonlight means to them.
11 Oct, Cameo, Edinburgh. More info here
9. Midnight Movies in Edinburgh
Might Edinburgh have a midnight movie scene? In these pages before we've sung the praises of Filmhouse's Uncanny Valley and its programming team's eclectic and leftfield late-night film offerings. This month, for example, UV screen a brace of movie spin-offs from popular sci-fi TV shows: bounty hunters from Mars anime Cowboy Bebop (5 Oct) and Joss Whedon's sarky space western Serenity (19 Oct).
That still leaves two weekends without a midnight movie, but thankfully Cameo are here to fill the void with their own aptly titled cult film strand:  Midnight Movies. First up there's the brilliant music doc In Bed with Madonna (12 Oct), which follows the Queen of Pop at the very apex of her fame on her celebrated Blonde Ambition tour, and it's full of spiky moments, heartfelt revelations and some great pop tunes – not to mention Madonna being hilariously mean to Kevin Costner when he visits her backstage. Next on the bill is Mike Hodges' ridiculously fun Flash Gordon (26 Oct), which has it all: camp acting, sadistic torture, fluid action, gorgeous pop-art framing and Brian Blessed bellowing at the top of his lungs, all scored to the most bombastic music Queen ever produced – which is saying something.
Ongoing at Filmhouse and Cameo. More info on Uncanny Valley here; more info on Midnight Movies here
10. The Cabinet of Dr Caligari with live score by S!nk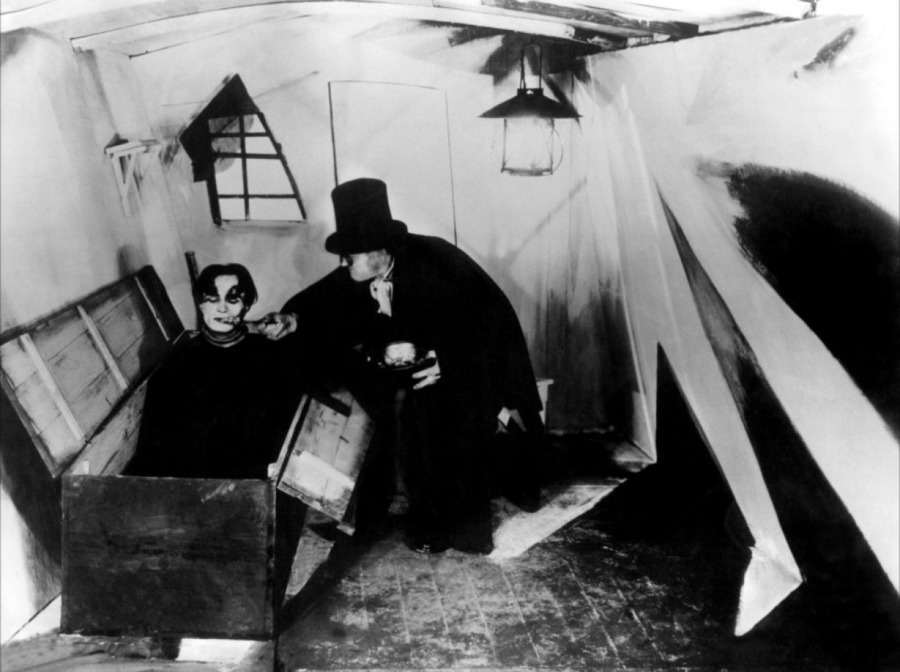 Robert Wiene's The Cabinet of Dr Caligari – arguably the first ever horror feature – gets the live score treatment from Edinburgh trio S!nk, who'll be resurrecting Filmhouse's 'zombie' piano to create a suitably chilling score to accentuate this Weimar-era classic's nightmarishly jagged sets and sinister atmosphere.
28 Oct, Filmhouse. More infor here