The best film events in Scotland in June
The ten big screen movie happenings you should make time for this month, from Edinburgh International Film Festival to a must-attend Jane Campion season at GFT
1. EIFF
The world's longest continually running film festival returns and there's clearly still juice in the old girl yet. The highlights look plentiful. Retrospective American Woman: Female Directors in American Cinema will celebrate some of the great female filmmakers of the 1980s (Susan Seidelman, Penelope Spheeris, Kathryn Bigelow); the local talent includes films from video artist Rachel Maclean (Make Me Up), Mark Cousins (The Eyes of Orson Welles) and the wild-sounding zombie-musical Anna and the Apocalypse; and international movie must-sees include four hour Chinese epic An Elephant Sitting Still, the debut film from Oscar-winner Brie Larson (Unicorn Store), and Kylie Minogue and Guy Pearce reuniting on riotous Aussie comedy Swinging Safari (aka Flammable Children).
20 Jun-1 Jul, various venues, Edinburgh – more info here 
2. Jane Campion: CineMaster
In 1993, Jane Campion became the first woman to win the Cannes film festival's top award, the Palme d'Or. A quarter of a century later, she's still the sole female filmmaker to have won the award, much to that festival's shame.
That pioneering award-winner was the intense, lush and erotic The Piano, which is making a welcome return to cinemas this month and acts as the centrepiece to Glasgow Film Theatre's Jane Campion: CineMaster (15-21 Jun). Also screening is the Kiwi director's extraordinary debut feature Sweetie (3&6 Jun), a vivid black comedy about warring sisters that's both beautiful and toe-curling.
GFT's season also includes two of Campion's wonderfully unconventional biopics: the epic An Angel at My Table (10&13 Jun) about the passionate but painfully shy New Zealand writer Janet Frame, and the dreamy Bright Star (24&27 Jun), which tells the story of the last few years of Romantic poet John Keats' life from the point-of-view of his lover Fanny Brawne.
Sweetie and An Angel at My Table screen from 35mm prints while The Piano is from a freshly restored digital print.
3-27 Jun, GFT – more info here
3. Smart Sci-fi at GFT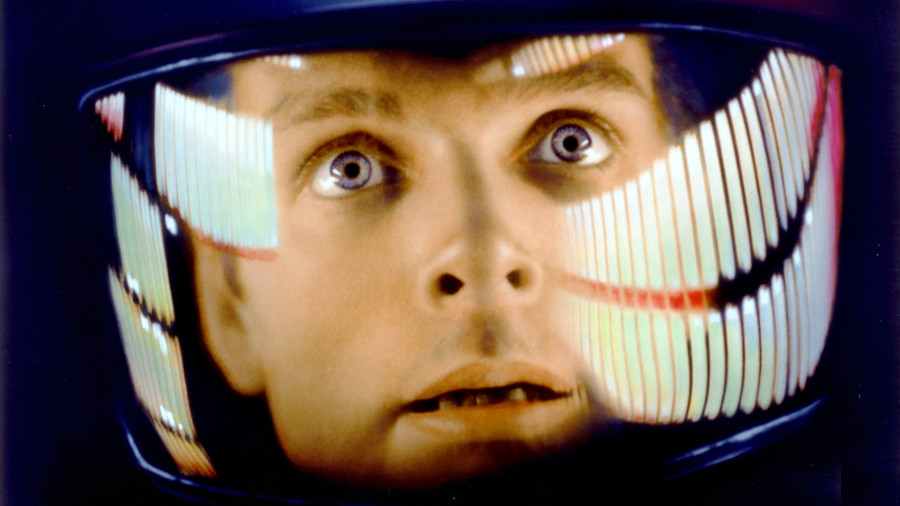 Glasgow Film Festival have lined up a nifty little sci-fi season this month, featuring some of the finest and brainiest examples of the genre. Kicking off with sci-fi touchstone 2001: A Space Odyssey (1-6 Jun), there's also Richard Fleischer's grubby class horror Soylent Green (5 Jun), set in an overpopulated 2022 where food is strictly rationed, and Paul Verhoeven's breakneck action thrillerTotal Recall (15 Jun), in which an average joe construction worker (Arnold Schwarzenegger) begins to question his memories. In addition to this trio there's a pair of allegorical masterworks from Andrei Tarkovsky: Stalker (5-7 Jun) and Solaris (6-7 Jun).
1-15 Jun, GFT – more info here
4. Degree Shows
It's degree show season, which means a glimpse of the work from talented youngsters who could turn out to be our next Lynne Ramsay or Bill Forsyth. Filmhouse hosts two degree show showcases this month: the ECA Animation Degree Show (13 Jun) and the Edinburgh College Broadcast Media Spliced Awards (14 Jun). On 5 July, meanwhile, the best short drama and documentaries from Queen Margaret University will be screening.
Filmhouse, 13 & 14 Jun, 5 Jul – more info here
5. Pet Sematary and Burnt Church Film Club's Ho66o6 Festival
Mary Lambert's wonderfully mad, super stylized and deeply sad Pet Sematary is one of the great, underrated Stephen King adaptations. The gonzo plot involves a secret burial ground that has the capacity to reanimate the dead, but as anyone who's ever watched a movie before will realise, there's no coming back from death, and even if you do, you're not the same person as when you left this good green Earth. Blending the look of an 80s pop video (Lambert directed may of Madonna's classic promos) with the intensity of a Greek tragedy, it really shouldn't work but it really does.
Pet Sematary (screening 10 Jun) is the second film in Burnt Church Film Club's month-long Ho66o6 Festival. Also in the lineup are other horror classics like Candyman (3 Jun), The Thing (21 Jun) and The Evil Dead (29 Jun), as well as a Scream and Blair Witch Project double-bill (16 Jun).
3-29 Jun, Flying Duck, Glasgow – more details here 
6. Oxide Ghosts: The Brass Eye Tapes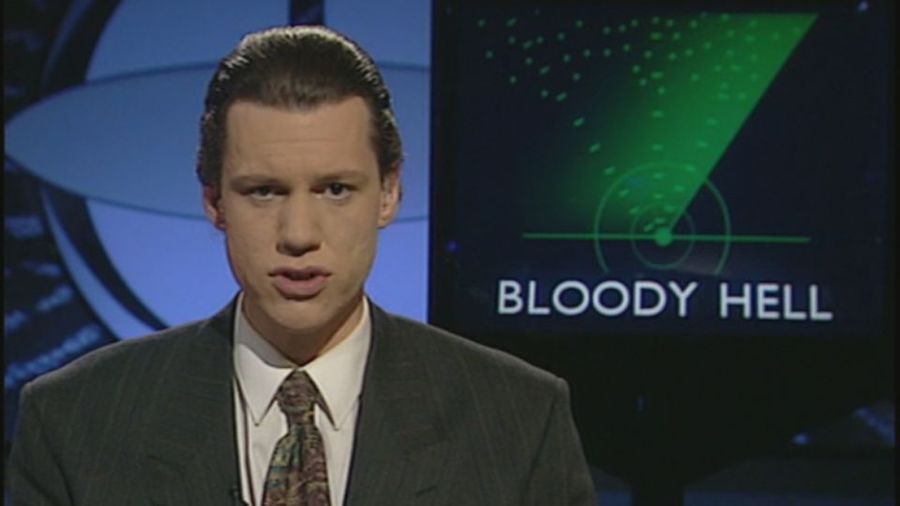 Brass Eye director Michael Cumming – who helmed all six episodes of the legendary comedy – has created a film about Chris Morris's seminal tabloid news satire using hours of unseen footage from his personal archive. Described as "part documentary, part artwork," Oxide Ghosts provide a rare glimpse into Morris's extraordinary working practices, it screens at The Stand in Glasgow this month followed by a 30 Minute Q&A with Cumming.
The Stand, Glasgow, 3 Jun – more info here
7. Grey Gardens / That Summer double-bill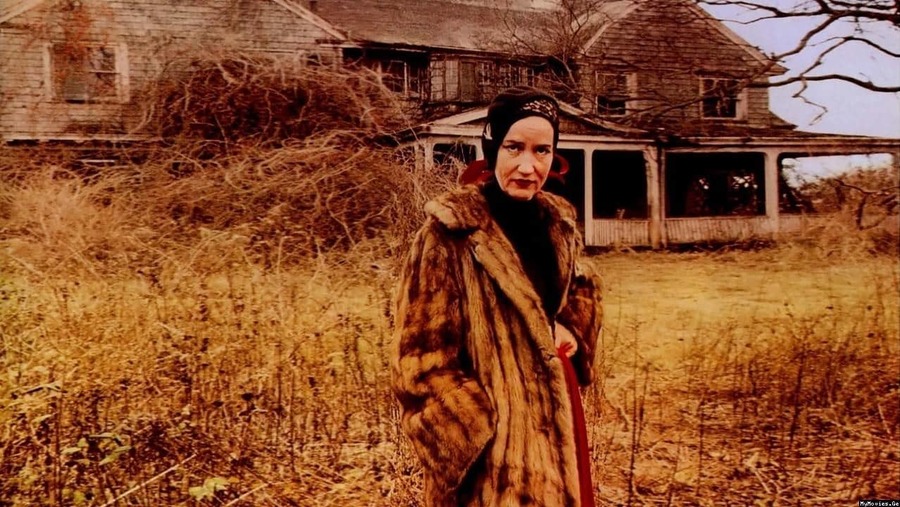 Swedish director Göran Olsson has unearthed some dynamite footage of Edith Bouvier Beale and her mother Edith Ewing Bouvier shot two years before they became world famous eccentrics thanks to Albert and David Maysles' classic documentary Grey Gardens, from 1975. This new film, called That Summer, has been paired with that earlier direct cinema masterpiece by GFT to form an unmissable double bill.
19-21 Jun, GFT more info here
8. Ghostbusters 1984 and 2016 double-bill
Ignore the opinions of the MRA nuts who got their knickers in a knot at this film's very existence: the all-female version of Ghostbusters featuring Melissa McCarthy, Kristen Wiig, Kate McKinnon and Leslie Jones was ace. How does it hold up next to the 1984 original, though? Find out in this inspired double-bill from GFT for Fathers Day. Take your old man along, or your mum, or just head along yourself and laugh your arse off.
17 Jun, GFT – more infor here
9. Woodfall Films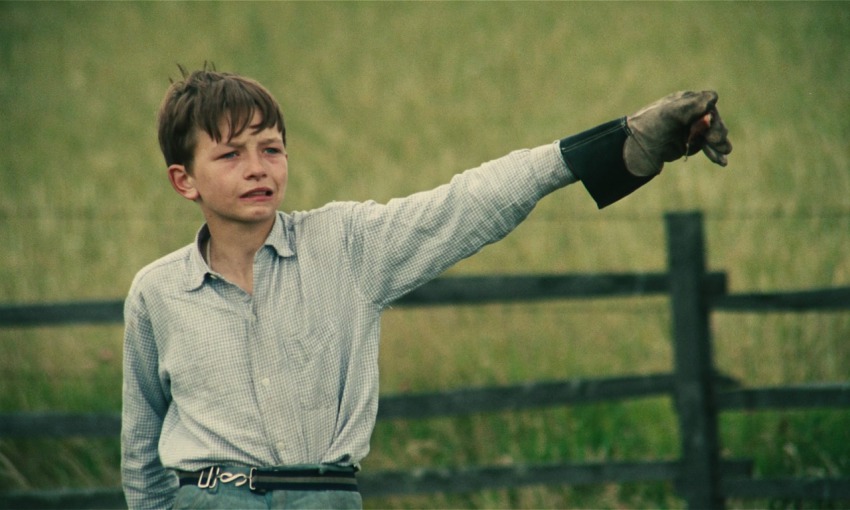 François Truffaut once described British cinema as "a contradiction in terms". With all due respect to the great French director, he's talking pure merde. Any country that produces filmmakers as fine and varied as Michael Powell, Alfred Hitchcock, Bill Douglas, Terence Davies, Nick Roeg and Andrea Arnold knows a thing or two about cinema.
If the 400 Blows director were still around, we'd also point him to the extraordinary run of films made by Woodfall Film Productions in the 1960s, which included A Taste of Honey, Kes, Look Back in Anger, Saturday Night and Sunday Morning and oscar-winner Tom Jones. The films of this decade, typified by their gritty 'kitchen sink' realism, would become known as the British New Wave.
The five Woodfall films listed above all screening at Filmhouse throughout June.
1-17 Jun, Filmhouse – more info here
10. We Are Proud – Pride screenings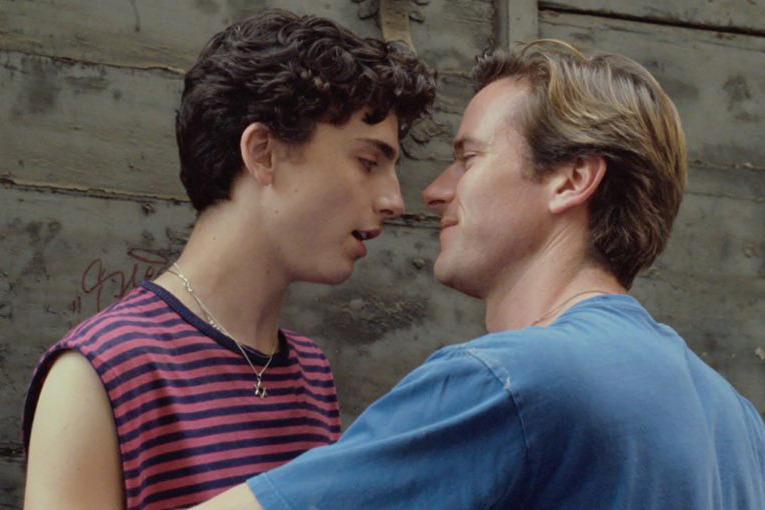 With Edinburgh Pride on 16 June, Cameo are screening some of the finest LGBTQ films from the last few years to mark the occasion. First up there's Sebastián Lelio's A Fantastic Woman (11 Jun), a blistering drama sprinkled with magic realism about a trans woman fighting for her rights to mourn her dead lover. Also screening: Palme d'Or winning lesbian love story Blue is the Warmest Colour (13 Jun), the rapturous coming-of-age film Call Me By Your Name (15 Jun), and sweet teen coming out comedy Love, Simon (16 Jun).
Cameo, Edinburgh – more info here