The Best Film Events in Scotland in January
The ten big screen movie happenings you should make time for this month, from a celebration of trailblazing feminist filmmaker Margarethe von Trotta to a screening of Metropolis with live DJ soundtrack
1. Nicolas Roeg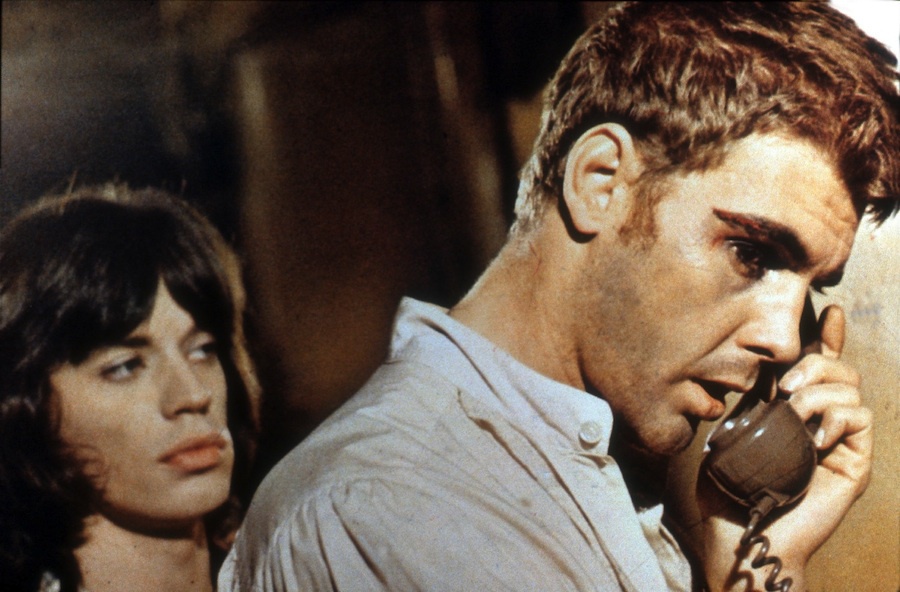 Performance
Film fans received a blow late last year with the loss of the great Nicolas Roeg, but his daring, innovative movies live on. Filmhouse kicks off the year by paying tribute to this visionary filmmaker with a mini-retrospective of four of his best films. In January, you can see his blistering first two movies. First there's psychological thriller Performance (screening on 35mm), in which a cockney gangster holes up in a rock star's London pad, with Mick Jagger perfectly cast in the latter role. This debut, co-directed with Donald Cammell, was followed up by the extraordinary Walkabout, which follows an English brother and sister as they try to survive the Australian Outback. Both display Roeg's expressive editing style that saw personas collide and time elide.
In February there's two of Roeg's less-adored but no less thrilling 80s films: flashback breakup movie Bad Timing and Eureka, in which Gene Hackman plays a misanthropic gold prospector whose great wealth costs him dearly. More on those next month.
16 Jan-28 Feb, Filmhouse, Edinburgh – more info here 
2. CineMaster: Margarethe von Trotta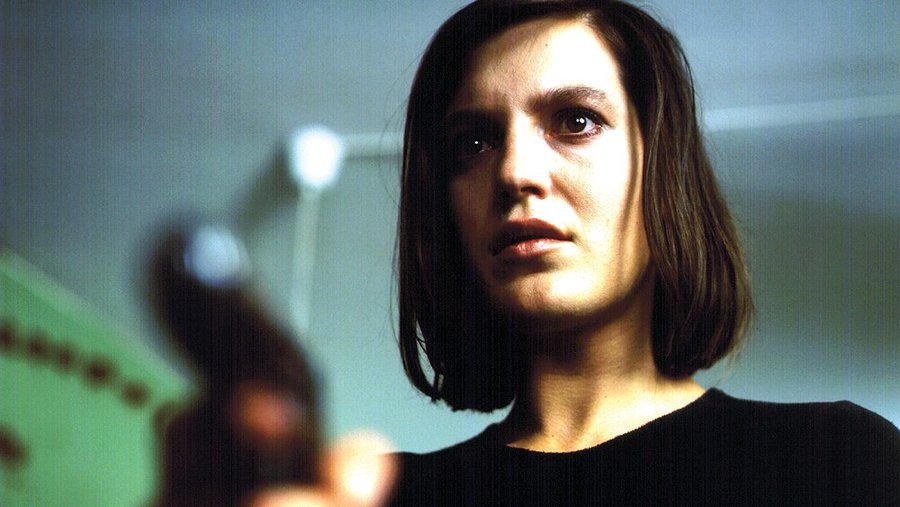 The Lost Honour of Katharina Blum
Trailblazing feminist filmmaker and New German Cinema hero Margarethe von Trotta is the latest director to be celebrated in Glasgow Film Theatre's ongoing CineMasters strand. Four of her works screen. There's political thriller The Lost Honour of Katharina Blum (7&8 Jan), in which a young woman is intimidated by police and slandered in the tabloid press after she has a one night stand with a suspected terrorist. The German Sisters explores the tensions between two siblings who have distinctly different approaches to their political ideologies: the older sister, a journalist, wants to change the system from within, while the younger one has joined a Baader Meinhof-type terrorist organisation. There's also The Second Awakening of Christa Klages (4&5 Jan), which is based on a true story of a young mother who robbed a bank in order to raise funds for her daughter's day-care centre, and the award-winning biopic of Rosa Luxemburg (21&22 Jan), the revolutionary Polish Jew who was killed by German authorities for her role in the Spartacist Revolt of 1919.
7-22 Jan, Glasgow Film Theatre – more info here 
3. Masterpieces of Finnish Cinema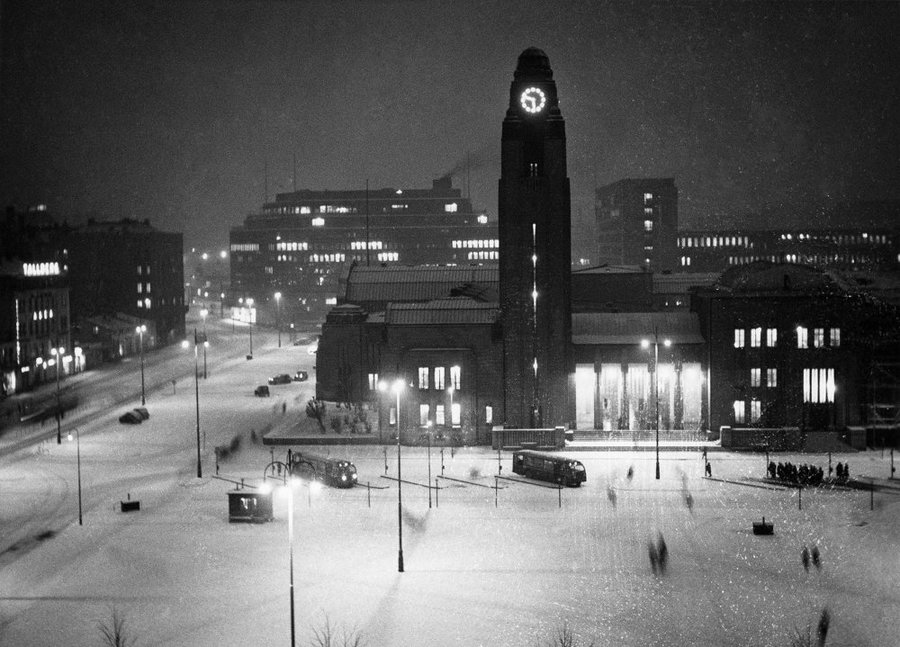 Helsinki, Forever
You'd be forgiven for thinking that Finland had only one filmmaker, given Aki Kaurismäki's dominance on the international scene with films like The Match Factory Girl, The Man Without a Past and the recent The Other Side of Hope. This programme, curated by Antti Alanen and Ehsan Khoshbakht, aims to show there's much more to this nation's cinema. Filmhouse screen six Finnish masterworks, including war film The Unknown Soldier (30 Jan), which over half of the Finnish population saw in cinemas in 1955 and remains fiercely popular today; Helsinki, Forever (7 Feb), the 2008 city symphony celebrating the country's capital; and road movie The Worthless (20 Jan), directed by Aki Kaurismäki's older brother, Mika. The season also includes an introductory talk from Antti Alanen discussing the programme.
20 Jan-9 Feb, Filmhouse – more info here
4. Queens of comedy: Sister Act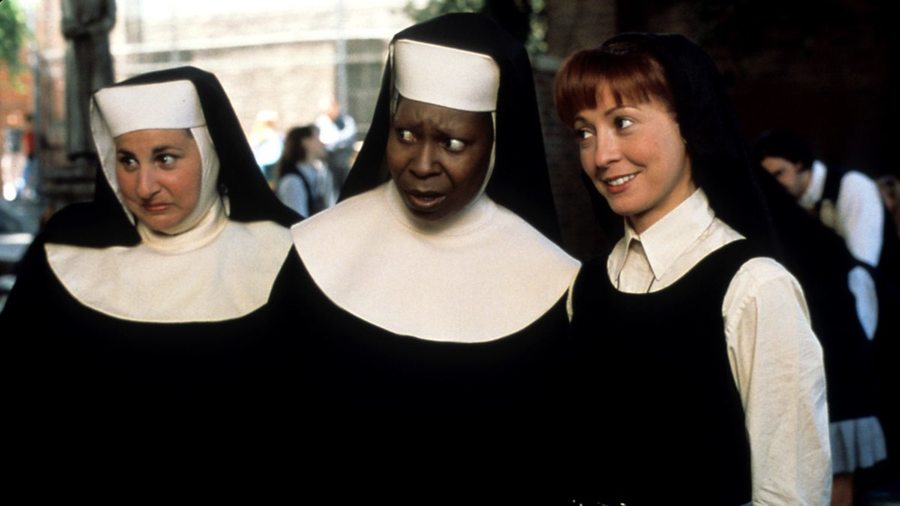 Who can resist this comedy about a Reno lounge singer who's placed under police protection after witnessing a mob hit, and ends up posing as a nun in a buttoned-up convent? Whoopi Goldberg shines as the unruly singer who helps the nuns (who include Maggie Smith, Kathy Najimy and Wendy Makkena) loosen up, and the music isn't bad either.
Screening as part of BFI's Comedy Genius season, the film is preceded by a live comedy set from Ninia Benjamin, and a screening of the short film Cherish Women, introduced by its director, Judith Stillman. After the screening there's a Q&A about women, comedy and everything in between with Benjamin and Janey Godley.
27 Jan, GFT – more info here
5. Blueprint: Theorem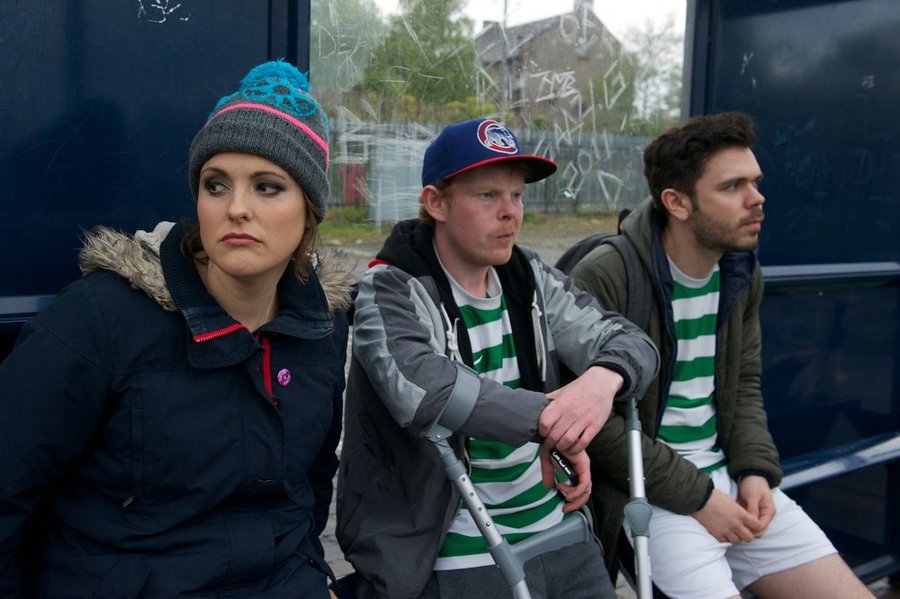 Super November
Scotland's independent cinema scene is celebrated in this pop-up festival from indie film club Blueprint. Nine films screen for free over the weekend, including crime thriller Con Men, set in Glasgow's infamous underworld, and surreal dystopian fantasy Dimention Zero. There's also Where Do We Go From Here?, the debut film from Anna and the Apocalypse director John McPhail, and Super November, Douglas King's curious romantic comedy-cum-dystopian sci-fi that's written by and stars standup Josie Long.
19-20 Jan, CCA, Glasgow – more info here
6. Fokus: Films from Germany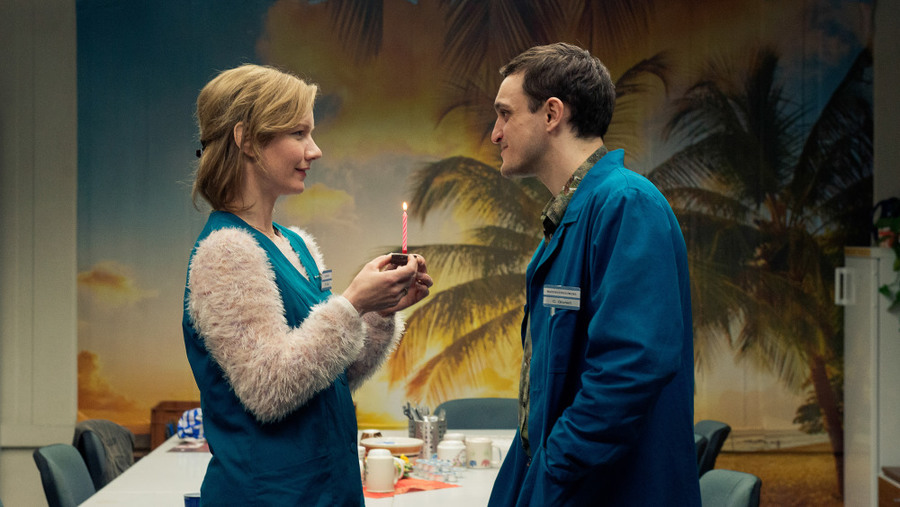 In the Aisles
Fokus continues its tour across Scotland with screenings in Dundee, Ayr and Glasgow, bringing an eclectic selection of contemporary German cinema. Look out for bittersweet comedy In the Aisles, a lyrical workplace romance set in a cavernous East German supermarket (GFT, 9 Jan); the extraordinary culture clash film Western, from Valeska Grisebach (DCA, 7 Jan; Ayr Film Society, 24 Jan); and Beuys, a new doc on the visionary German artist Joseph Beuys (Ayr Film Society, 10 Jan; GFT, 30 Jan).
Various venues throughout Jan – more info here
7. Dirt Road to Lafayette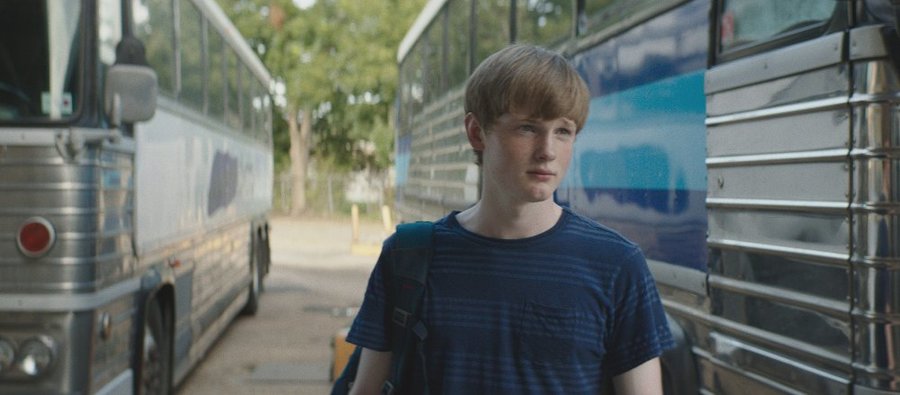 Now in his 70s, the great Glaswegian novelist James Kelman has made his screenwriting debut with this story of a widowed father and his son journeying to southern USA, where the lad, a talented accordionist, falls for blues music. If you're familiar with Kelman's novels, you'll know that he writes authentic dialogue like a dream. Kenny Glenaan, who won EIFF's Michael Powell award back in 2001 for his debut Gas Attack, directs.
Part of Celtic Connections, the screening will be followed by a Q&A as well as music from the film's star, Neil Sutcliffe.
25 Jan, GFT – more info here 
8. The Hunger + Tenebrae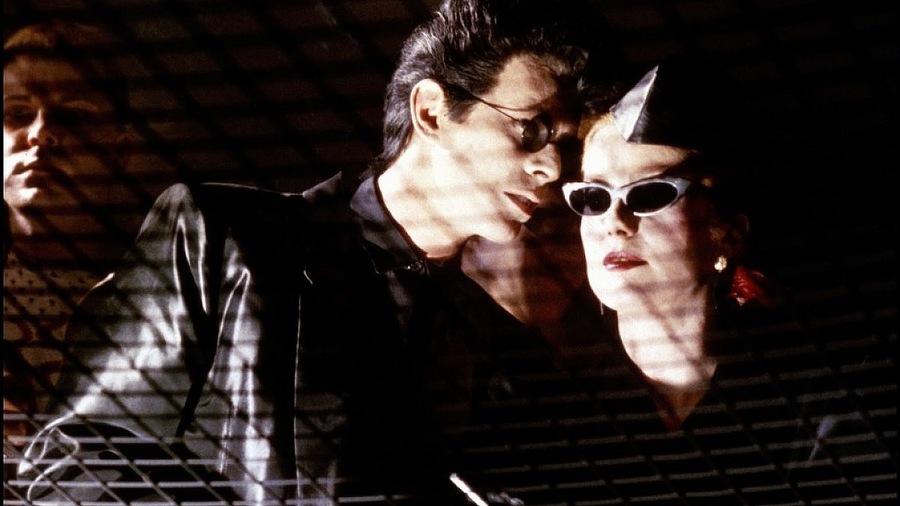 The Hunger
The mighty Uncanny Valley – Filmhouse's great late night cult film programme – is back with two staggeringly stylish horrors from the 80s to kick off 2019. First there's Tony Scott's ethereal vampire joint The Hunger (11 Jan), in which Catherine Deneuve plays a vampire who's considering trading her lover (David Bowie) for a newer model (Susan Sarandon). And then there's Dario Argento's delirious giallo Tenebrae (25 Jan), which follows an American author on a trip to Italy where a serial killer is enacting murders in the style of his novels.
Filmhouse – more info here
9. Metropolis with live DJ soundtrack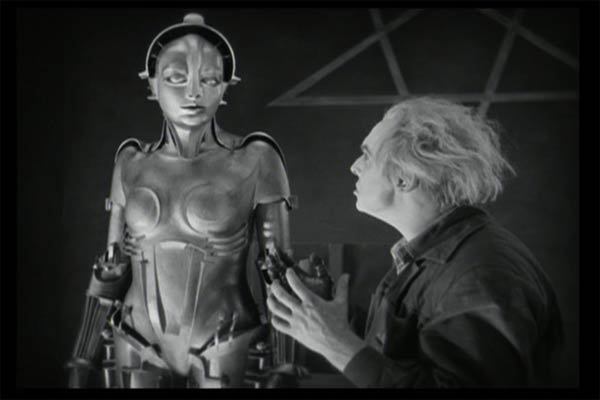 Fritz Lang's much-imitated sci-fi masterpiece Metropolis gets a welcome outing this month, especially as it's screening with a live DJ soundtrack by Le Vangelis. The film opens the National Museum of Scotland's film season Robots (22 Jan-25 Feb), which will continue into February with sci-fi gems like Silent Running, The Day the Earth Stood Still and Arnold Schwarzenegger as the unstoppable cyborg in Terminator and its sequel T2: Judgement Day.
22 Jan, Filmhouse – more info here 
10. Braw Cinema Club: Sorcerer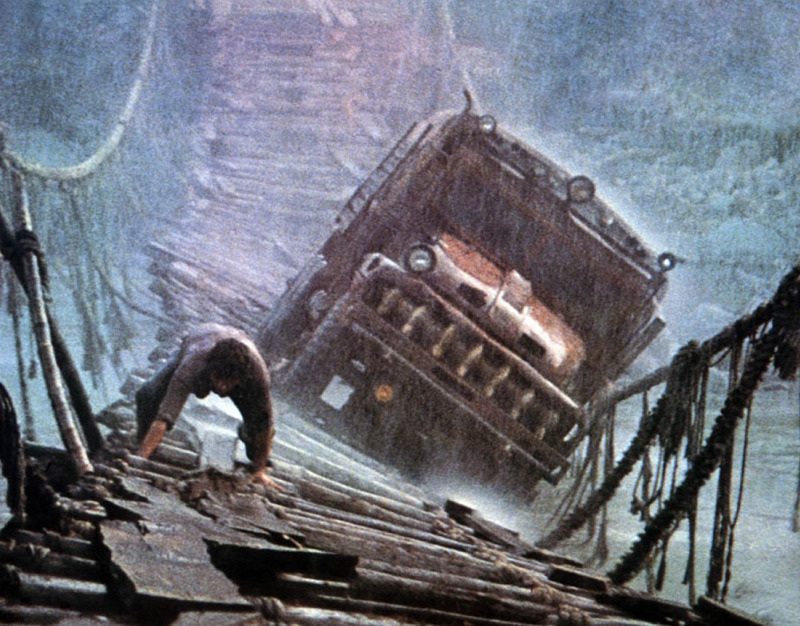 William Friedkin's existential thriller may have been a mammoth flop on its 1977 release, but it's grown a committed cult following in the subsequent decades. Based on Henri-Georges Clouzot's similarly brilliant The Wages of Fear, it's a sweaty, hallucinatory epic following four ne'er-do-wells tasked with transporting crates of unstable nitroglycerin by truck across an uneven jungle floor and an extremely rickety rope bridge. Nail-biting stuff.
10 Jan, The Banshee Labyrinth Cinema, Edinburgh – more info here