The best film events in Scotland in February
The ten big screen movie happenings you should make time for this month, from a Wes Anderson retrospective to some curious Valentine's Day screenings
1. Glasgow Film Festival
Another knockout programme of films and events have been assembled by the GFF team. As usual, there's a cornucopia of new movies making their Scottish debuts – the programme includes the latest from Lynne Ramsay, Claire Denis and Wes Anderson to name a few of the highlights. There's also another selection of the immersive events for which GFF have become famous, including a screening of Die Hard in an office block.
Equally inspired, Bill Murray time-loop comedy Groundhog Day plays each day of the festival in a mockup of the hotel room in which Murray's character Phil Connors finds himself waking up each morning to relive the same day over and over again. For more highlights, see our top 15 picks of the festival.
21 Feb-4 Mar, various venues, Glasgow – more info and tickets here
2. We ♥ Wes Anderson
Hot on the heels of a UK tour of Paul Thomas Anderson films on 35mm (screenings of which are still ongoing, see below) comes Cameo's love-letter to PTA's more fastidious namesake: Wes Anderson. Prepare for a whole mess of comic antics following hopelessly romantic misfits as the Edinburgh cinema screens Anderson's entire back catalogue every Monday throughout February and March.
The retrospective is in chronological order, so this month sees screenings of Anderson's first four features: crime caper Bottle Rocket (5 Feb), high school movie Rushmore (12 Feb), and two bittersweet tales of incorrigible fathers and their dysfunctional offspring, The Royal Tenenbaums (19 Feb) and The Life Aquatic with Steve Zissou (26 Feb).
Mondays from 5 Feb, Cameo, Edinburgh – more info and tickets here
3. Humour and Irony in European Cinema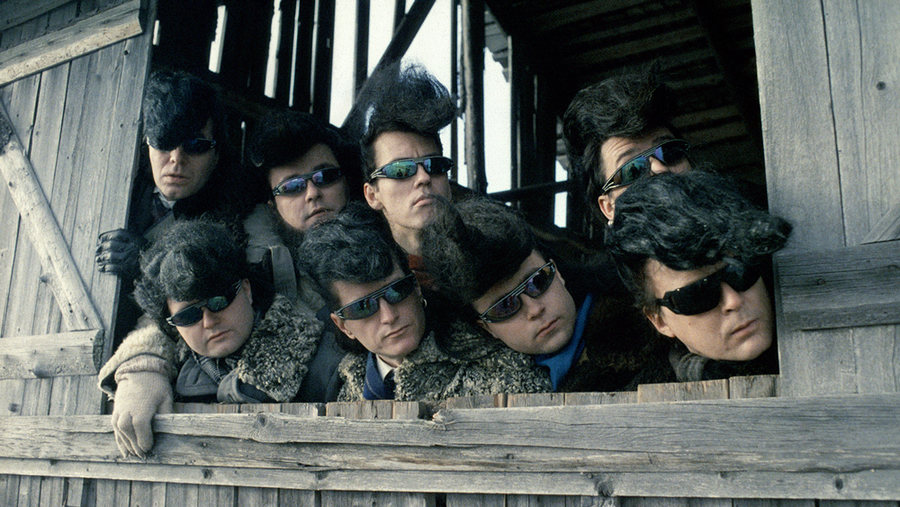 Leningrad Cowboys Go America
If the news in your Twitter feed is making you want to curl up into a fetal position and caterwaul, Filmhouse has just the tonic in the form of a season of comedies from some of European cinema's master absurdists, which should turn that wail into a chuckle – for a couple of hours at least.
The line-up takes in Juraj Herz's expressionistic horror The Cremator (30 Jan), Aki Kaurismäki's deadpan road movie Leningrad Cowboys Go America (20 Feb) and Britannia Hospital (6 Mar), Lindsay Anderson's third installment following Malcolm McDowell's trouble-maker Mick Travis, who we first met in If..... Each screening is preceded by an intro from one of the University of Edinburgh's learned Film Studies lecturers.
30 Jan-6 Mar, Filmhouse, Edinburgh – more info and tickets here
4. Deadline USA: Investigative Journalism on Screen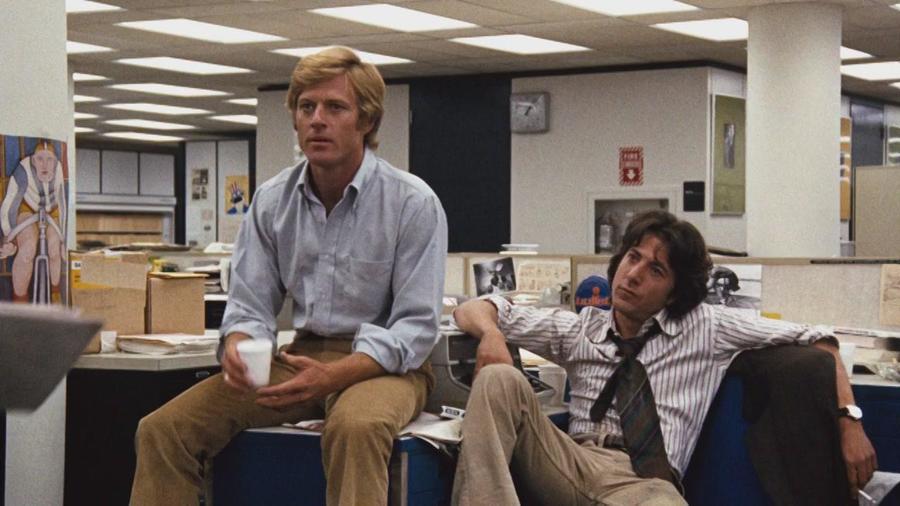 All the President's Men
Did you find the recent Pentagon Papers drama The Post high on mannered acting and printing press fetishisation, but low on actual political analysis? This season of investigative journalism on screen should make up for the cheesy failings of Steven Spielberg's film.
The high watermark of the sub-genre, Alan J Pakula's All the President's Men (which incidentally gets a groan-inducing reference at the end of The Post), screens alongside the most recent Oscar-winning journo movie, Spotlight. In between there's another from Pakula's "paranoia trilogy", The Parallax View, and David Fincher's masterpiece Zodiac, which splices the journalism movie with the serial killer thriller.
23 Feb-1 Mar, Filmhouse, Edinburgh – more info and tickets here
5. Arsenal with live music by Bronnt Industries Kapital
Alexander Dovzhenko's blistering retelling of the 1918 battle between Bolshevik workers at a Kiev munitions plant and Russian troops has been restored to mark that conflict's centenary, and this mint fresh print makes its way to the Filmhouse accompanied by a new soundtrack by multi-instrumentalist Guy Bartell, which will be performed live with the film by Bronnt Industries Kapital. Not to be missed.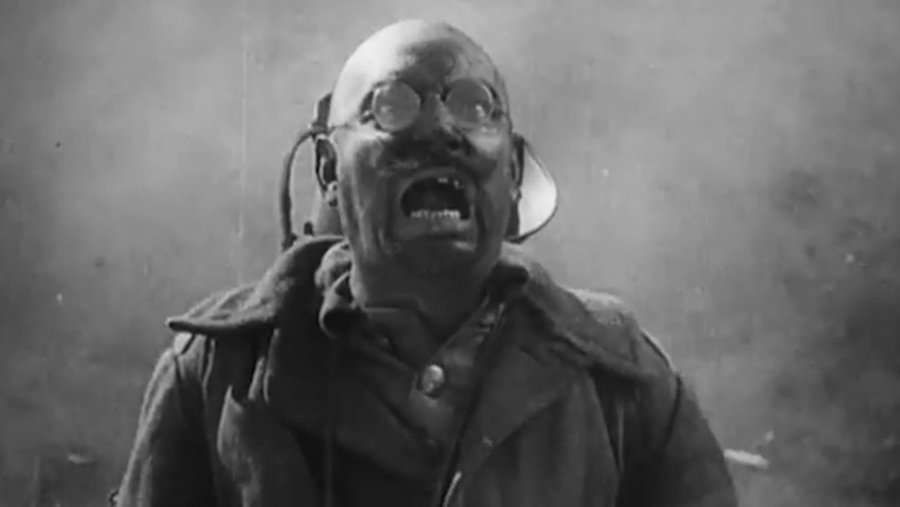 Arsenal
5 Feb, Filmhouse, Edinburgh – more info and tickets here
6. Burnt Church Presents: Silence of the Lambs
There are surprisingly few romantic movies screening in Scottish cinemas this Valentine's Day, but there are a couple of options if you and your bae want a break from Netflix and chillin'. The problems of three little people once again get the big screen treatment at Filmhouse with a screening of wartime romance Casablanca.
If it's a more troubling relationship movie you're after, however, how about Silence of the Lambs? Burnt Church film club screen this superb horror-thriller, which they're reframing as a love story following a plucky FBI agent and her kooky relationship with a psychopathic cannibal. It's a perverse reading of Jonathan Demme's film, but not an unsupported one: just check out the re-edited trailer above which convincingly reassembles the movie to resemble a rom-com. As the new trailer posits, "even bars couldn't keep them apart."
Flying Duck, Glasgow, 14 Feb – more info and tickets here
7. Creature from the Black Lagoon + Shape of Water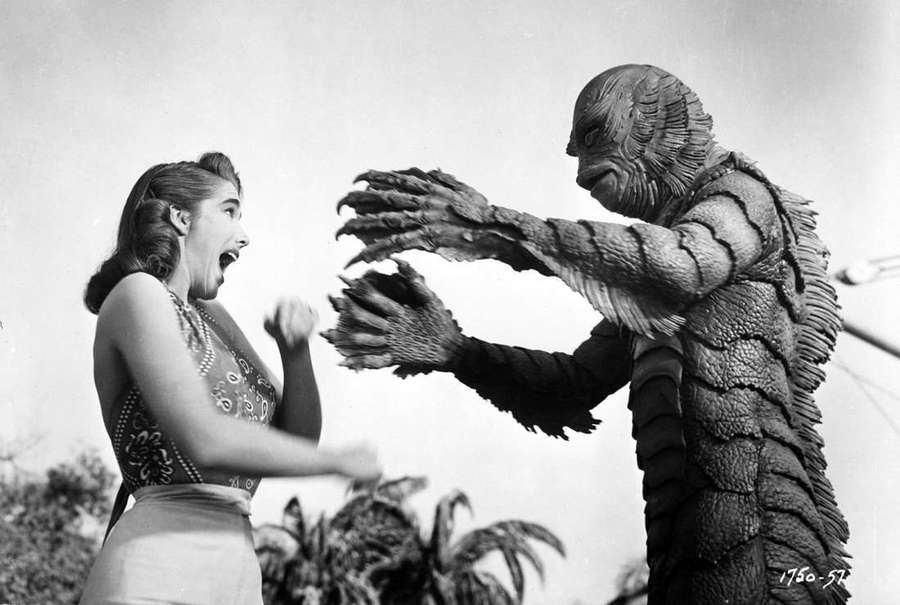 Creature from the Black Lagoon
Talking of unconventional romances, Guillermo del Toro's The Shape of Water, a Cold War-era fairy tale in which a mute cleaner falls in love with the fish-man held captive at the government facility in which she works, is released on Valentine's Day. On opening night, Cameo have wisely paired it with another fishy tale, Creature from the Black Lagoon, a monster movie from which del Toro took much inspiration.
"The creature was the most beautiful design I'd ever seen," he told The Hollywood Reporter. "And I saw him swimming under [actress] Julie Adams, and I loved that the creature was in love with her, and I felt an almost existential desire for them to end up together. Of course, it didn't happen." In the case of The Shape of Water, however, fish-man does get the girl.
14 Feb, Cameo, Edinburgh – more info and tickets here
8. PTA on 35mm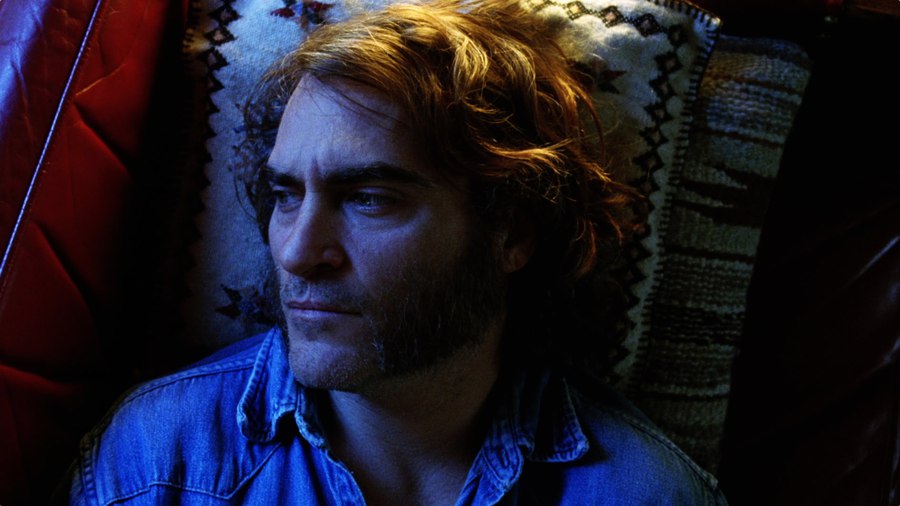 Inherent Vice
Continuing the theme of twisted romances, Filmhouse brings its Paul Thomas Anderson season to a close with Punch-Drunk Love (6 Feb). At GFT, meanwhile, their PTA celebration comes to an end with his evocative adaptation of Thomas Pynchon's zig-zagging crime novel Inherent Vice (11&13 Feb).
9. Purple Rain
It's been almost two years since Prince left this world a far less funky place. See the genius musician in his purple-clad prime in this rock fever dream in which he plays the Kid, a brooding musician who eventually shakes off his daddy issues, girlfriend troubles and narcissistic hang-ups to deliver a wild concert of pop hits that ends this crazy melodrama on a delirious high. A perfect late-night movie.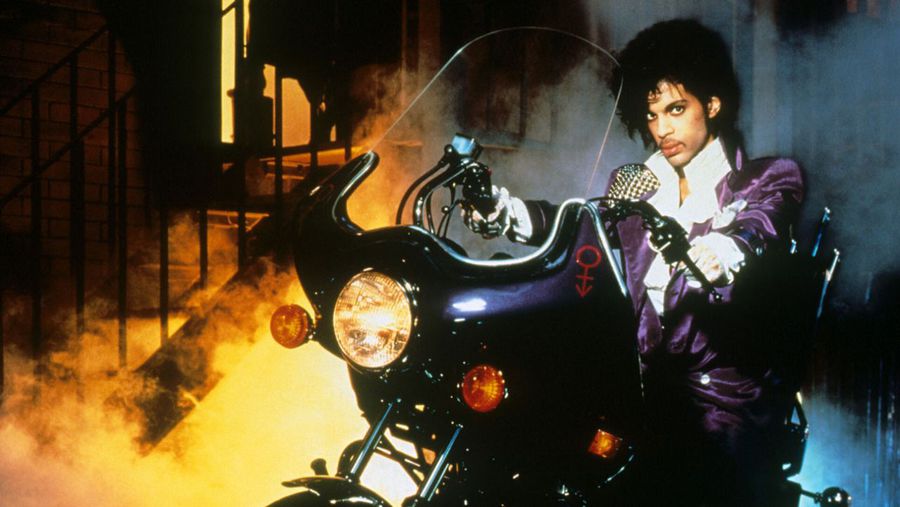 GFT, 9 Feb – more info and tickets here
10. An Evening of Short Films About Women and Bikes
Doing exactly what it says on the tin, this short movie night at Bike for Good Community Hub showcases a selection of shorts about women and cycling. No info on the titles screening yet, but it's free, so there shouldn't be too much to grumble about.
Bike for Good Community Hub, Glasgow, 2 Feb – more info and tickets here