The best film events in Scotland in August
The ten big screen movie happenings you should make time for this month, from an unmissable Agnès Varda season to the chance to see Goblin play their iconic scores to Suspiria and Dawn of the Dead live
1) Agnès Varda season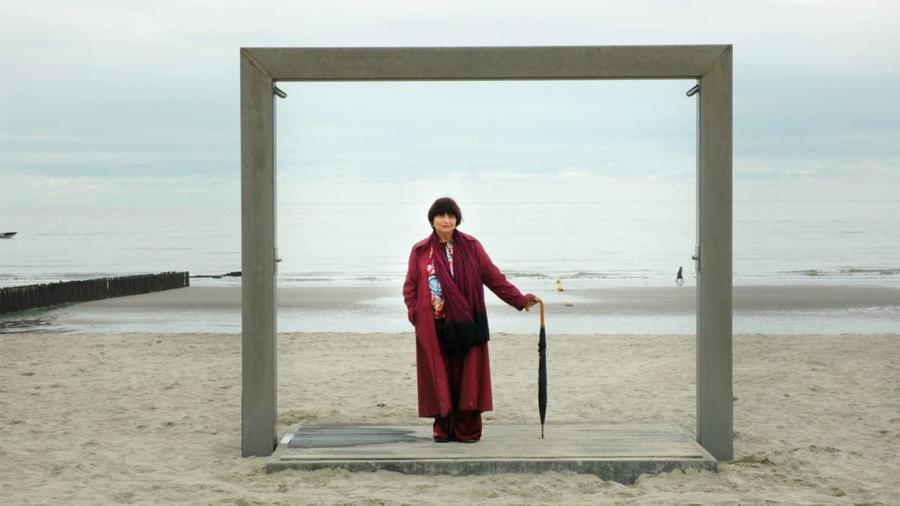 The Beaches of Agnès
Agnès Varda is often dubbed as one of the world's greatest female filmmakers. Let's just call her one of its greatest filmmakers, period. Last year, at 89, she became the oldest person to ever be nominated for an Oscar. The nod was for Faces, Places, Varda's bittersweet documentary about communities and memory, which she made with hipster artist JR. Ahead of that film's UK release next month, Filmhouse are treating us to an eight-film retrospective of Varda's work that you'd be mad to miss. The season kicks off with her little-seen 1954 debut La Pointe Courte, about a young couple whose marriage is in freefall, right up to The Beaches of Agnès, Varda's rhapsodic story of her own life. In between, you'll find unmissable masterworks like Le Bonheur, Cleo from 5 to 7 and Vagabond.
3 Aug-1 Sep, Filmhouse – more info here
2) A Wall is a Screen: Leith
A walking tour spliced with a film night, Hamburg-based film collective A Wall is a Screen sees film programmers take cinema out into the streets, using whatever wall space they can find to project short films. The route, films and screening locations for this special Leith edition of A Wall is a Screen are top secret: all we do know is that the night starts outside Newkirkgate Shopping Centre at 9.30pm sharp. Head on down for a guided tour of Leith after dark with some movies sprinkled in between.
11 Aug, starts Newkirkgate Shopping Centre, 9.30pm, free – more info here
3) Orson Welles is everywhere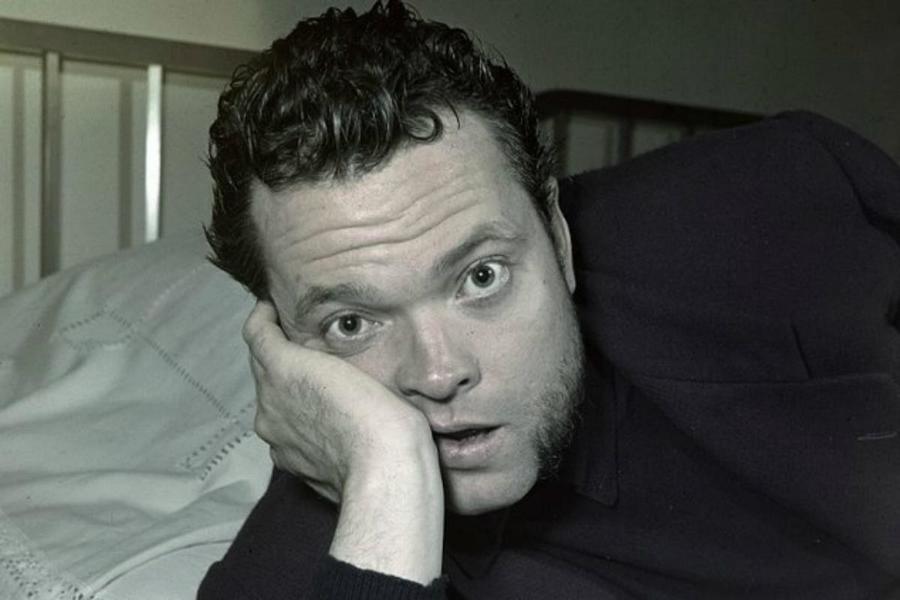 Mark Cousins' perceptive documentary The Eyes of Orson Welles goes on general release from 17 August. Leading up to the release date, Cousins is embarking on a Q&A tour around nine UK and Ireland cinemas, kicking off with Glasgow Film Theatre on 12 August and taking in London, Manchester and Dublin, as well as a night at Dundee Contemporary Arts on 19 August. (Read our interview with Cousins.)
The Eyes of Orson Welles' chief focus is the drawings and sketches Welles made throughout his life, and many of the artworks Cousins unearths in the film can be seen in The Drawing & Paintings of Orson Welles, an exhibition of Welles' work curated by Cousins as part of Summerhall's Fringe programme.
Also in Edinburgh this month you'll find a mini-programme of Welles' most celebrated films at Filmhouse, including Citizen Kane, The Lady from Shanghai, Touch of Evil and The Trial. While it's great to get the opportunity to see these films on the big screen again, it's a shame the programme didn't make room for Welles' 1955 curio Mr Arkadin and his impressionistic adaptation of Macbeth, both of which get more screen time in The Eyes of Orson Welles than the earlier classics.
The Eyes of Orson Welles Q&A: 12 Aug, GFT, 7.10pm; 19 Aug, DCA, 11am – more info here
The Drawing & Paintings of Orson Welles: 2 Aug-23 Sep, Summerhall – more info here
Orson Welles film season: 31 Aug-8 Sep, Filmhouse – more info here
4) Scalarama Launch: Polyester in Odorama!
The mighty Scalarama returns in September and the Scottish branch of the nationwide DIY festival kicks off early with this revolting gem from John Waters. Riffing on the Douglas Sirk melodramas of the 1950s, this 1981 effort follows Waters' talismanic star Divine playing the underappreciated matriarch of a dysfunctional brood, who include a sleazeball husband, a son with a bizarre foot fetish and a daughter with loose morals. What makes this screening of Polyester all the more unmissable is that it's presented as it was originally released in 1981, in glorious "Odorama!" For the uninitiated, that means audience members will be given scratch 'n' sniff cards so they can smell-along with the odours – many of them revolting – that the characters experience on screen.
Polyester screens with Michael Baig Clifford's 1990 Scala Cinema documentary and Scalarama participants from across Scotland will introduce the 2018 programme!
11 Aug, The Seamore Neighbourhood Cinema, Glasgow, 7pm – more info here
5) Revolt, She Said: Women and Film After '68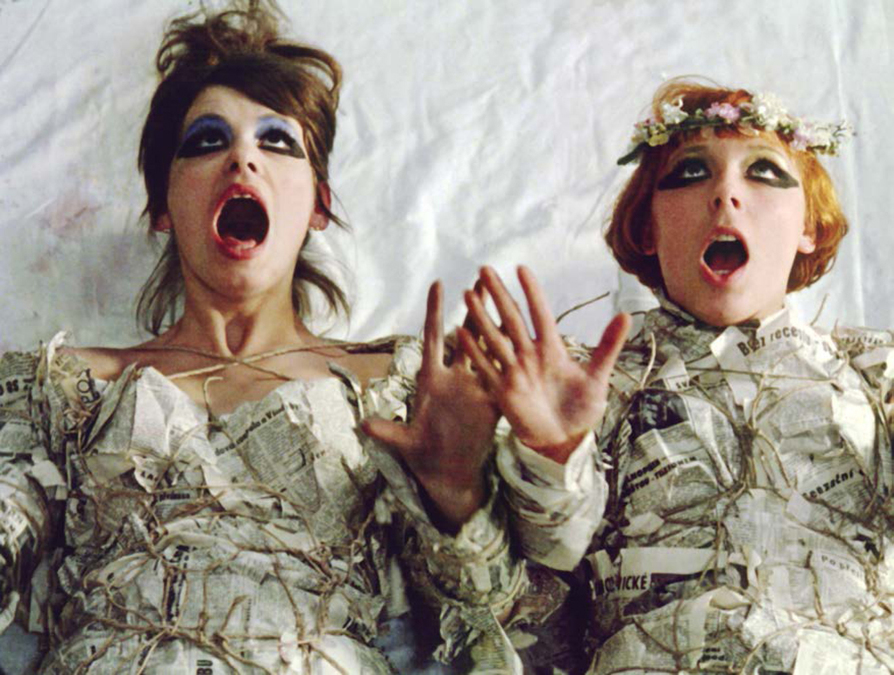 Daisies
Queer feminist film collective Club des Femmes have teamed up with ICO to present a startling programme celebrating female filmmakers of a revolutionary nature – some who were pushing against the conventions of cinema before the mass revolution that was May '68 and some who continued to do so long after. The ten films in the programme include feminist touchstones like Věra Chytilová's Daisies, Laura Mulvey's Riddles of the Sphinx and Agnès Varda's One Sings, the Other Doesn't, along with some lesser known, but no less interesting titles, such as Pat Murphy's Maeve and Ula Stöckl's The Cat Has Nine Lives.
6-28 Aug, Filmhouse – more info here
6) May Miles Thomas's Voyageuse plus Q&A
Inventive Scottish filmmaker May Miles Thomas (One Life Stand, The Devil's Plantation) is back with Voyageuse, which tells the life story of Thomas's mother, Erica – a story the filmmaker only began to piece together through the vast collection of photos, films, documents and objects she discovered in her mother's home after her death. The kibosh was somewhat put on Thomas's film's world premiere at Glasgow Film Festival earlier this year thanks to the Beast from the East. This screening and Q&A should give Voyageuse the proper, celebratory launch it deserves.
26 Aug, GFT, 7.15pm – more info here
7) Children of Men on 35mm
What's the best film of this century? Tree of Life? Mulholland Drive? There Will Be Blood? In the Mood for Love? We reckon a strong contender would be Alfonso Cuaron's lived-in sci-fi feature Children of Men, which imagines a near future UK when the human race has mysteriously become infertile and faces extinction. Clive Owen plays a former revolutionary who's resigned to humankind's slow death until he's tasked with protecting a young woman who may hold the key to our future. The filmmaking here, including Cuaron's trademark long takes, is knockout, while Owen has rarely been better served as a crumpled misanthrope who's rediscovering his humanity. This should all look even better in this 35mm presentation from the heaven-sent Uncanny Valley, who also screen goofy horror comedy Night of the Creeps later in the month (24 Aug).
10 Aug, Filmhouse, 11pm – more info here
8) AL Kennedy House Guests
The great AL Kennedy's stories are both hilarious and bleak, and her film selections for Filmhouse's ongoing House Guest season have a similar flavour. There are laughs in the form of the Marx brothers' unruly Duck Soup and Frank Capra's quintessential screwball comedy It Happened One Night; you'll find fewer chuckles, though, in Come and See and Docteur Petiot, two devastating films about man's inhumanity to man, the latter screening on 35mm. The two sensibilities collide in Chaplin's The Great Dictator, which Kennedy will introduce on 17 August.
7-29 Aug, Filmhouse – more info here
9) Goblin
If you're at all into horror soundtracks, you'll probably worship at the feat of Italian prog-rockers Goblin. Claudio Simonetti's outfit are responsible for some of the most iconic horror scores of the 70s and 80s, and the band are heading to Edinburgh this summer to perform live to a pair of their finest works: the scores to Dario Argento's Suspiria and George A Romero's Dawn of the Dead.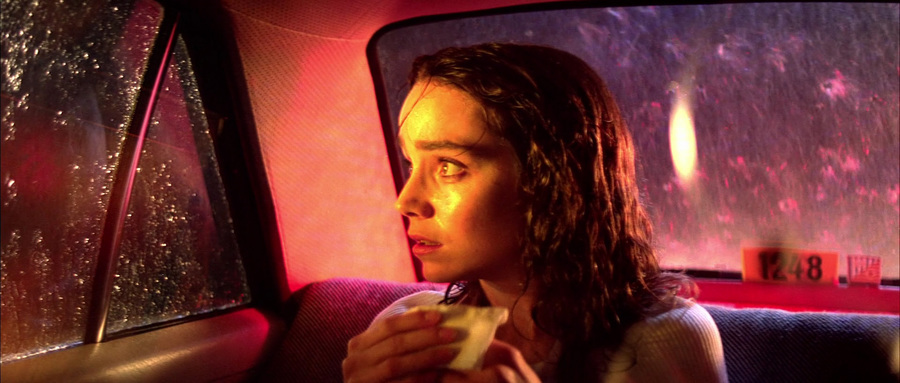 Suspiria
Suspiria: 5 Aug, Summerhall, 5.30pm
Dawn of the Dead: 5 Aug, Summerhall, 8.20pm
Dawn of the Dead: 6 Aug, Summerhall, 5.30pm
Suspiria: 6 Aug: Edinburgh, Summerhall, 8.50pm
More info here
10) Mean Girls + Daniel Franzese (Damien) In Person Q&A
Still one of the best teen movies this century, and the most quotable ("It's not my fault you're, like, in love with me or something!"), Mean Girls gets some love this month from the Burnt Church Film Club crew. Not only is there a pair of screenings of this Tina Fey-scripted cracker, but they're hosting a Q&A with Daniel Franzese, who plays flamboyant scene stealer Damian. The screening on Sunday 19 August also includes a Mean Girls Disco.
19 & 21 Aug, Flying Duck, 6.30pm – more info here
---
If you've a screening you'd like to be considered for our monthly film events guide, please email details to jamie@theskinny.co.uk