The Best Film Events in Scotland in April
The big screen movie happenings you should make time for this month, from Stanley Kubrick seasons to the annual Film Folk Gathering
1. Suitable Women: Films of Female Friendship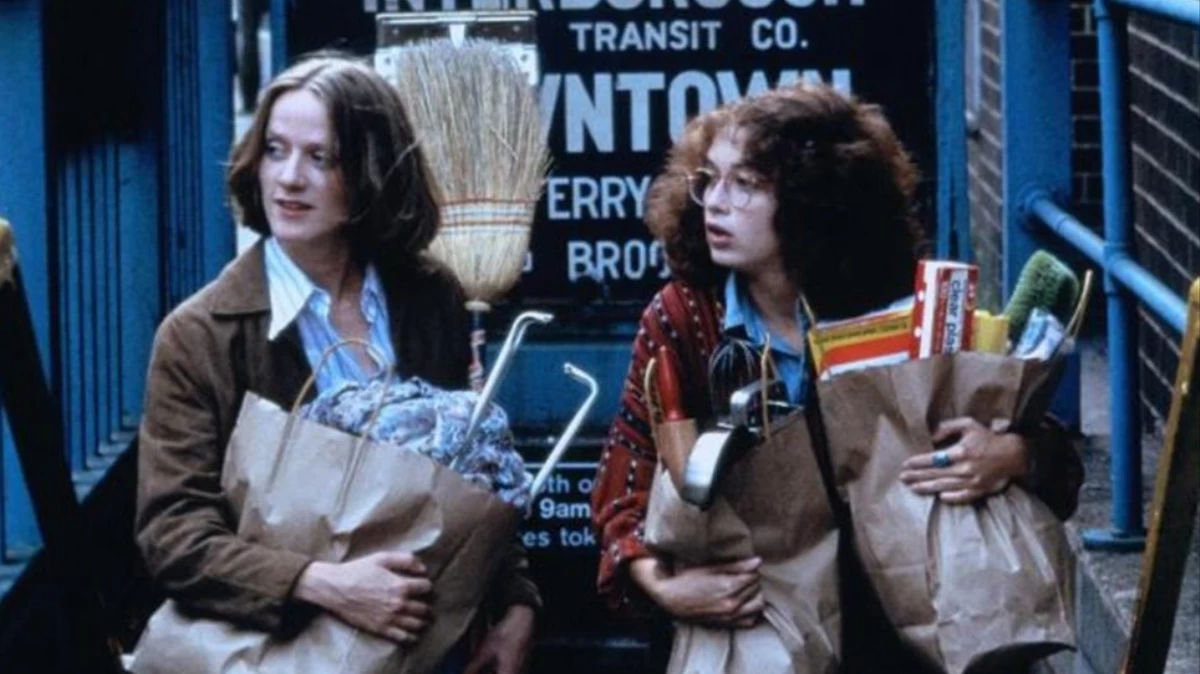 Girlfriends
Glasgow indie film team Pity Party Film Club have outdone themselves with this finely curated all-dayer of films centred on female friendships. The day kicks off with teen movie Little Darlings; this 1980 cult fave follows two chalk-and-cheese pals (played by Kristy McNichol and Tatum O'Neal) who make a bet to see which of them can lose their virginity first at summer camp – think of this as a proto-feminist American Pie.
In the middle of the day there's a perfect double bill: Claudia Weill's underseen Girlfriends and Noah Baumbach's Frances Ha, both great films about fierce best friends and roommates who find their lives on different paths as they get older. And the day comes to a sparkling close with Romy and Michele's High School Reunion, where Mira Sorvino and Lisa Kudrow play two shopaholic pals with arrested development who try and reinvent themselves as successful adults ahead of the eponymous get together with their old school chums. This one gets extra points for featuring Janeane Garofalo on particularly caustic form.
13 Apr, CCA, Glasgow – more info here
2. Film Folk Gathering
The Film Folk Gathering returns to Edinburgh with another fascinating lineup of films invoking the qualities of folk tales and oral traditions. Initially catching the eye are two live score events. The first is Soviet director Alexander Dovzhenko's mythic Zvenigora, which combines Ukrainian history with a folkloric narrative involving an old man who wants to protect a fabulous treasure that's buried in a mountain – Folklore Tapes provide a mint fresh score, commissioned especially for the festival. The other is Laila, which follows a young Norwegian woman who embeds herself in Norway's indigenous Sami community – the score is by Marit Fält and Rona Wilkie and is coming to Filmhouse fresh from premiering at HippFest.
Also look out for a newly restored version of John Berger and Timothy Neat's Walk Me Home; a 'film ceilidh' celebrating the films of undersung, queer avant-garde pioneer Enrico Cocozza with newly composed music by Alun Woodward; Charles Burnett's neglected masterpiece To Sleep with Anger; and Hebridian drama The Silver Darlings, following a farmer who has to become a fisherman after the Highland Clearances.
26 Apr-9 May, Filmhouse, Edinburgh – more info here
3. Stanley Kubrick: CineMaster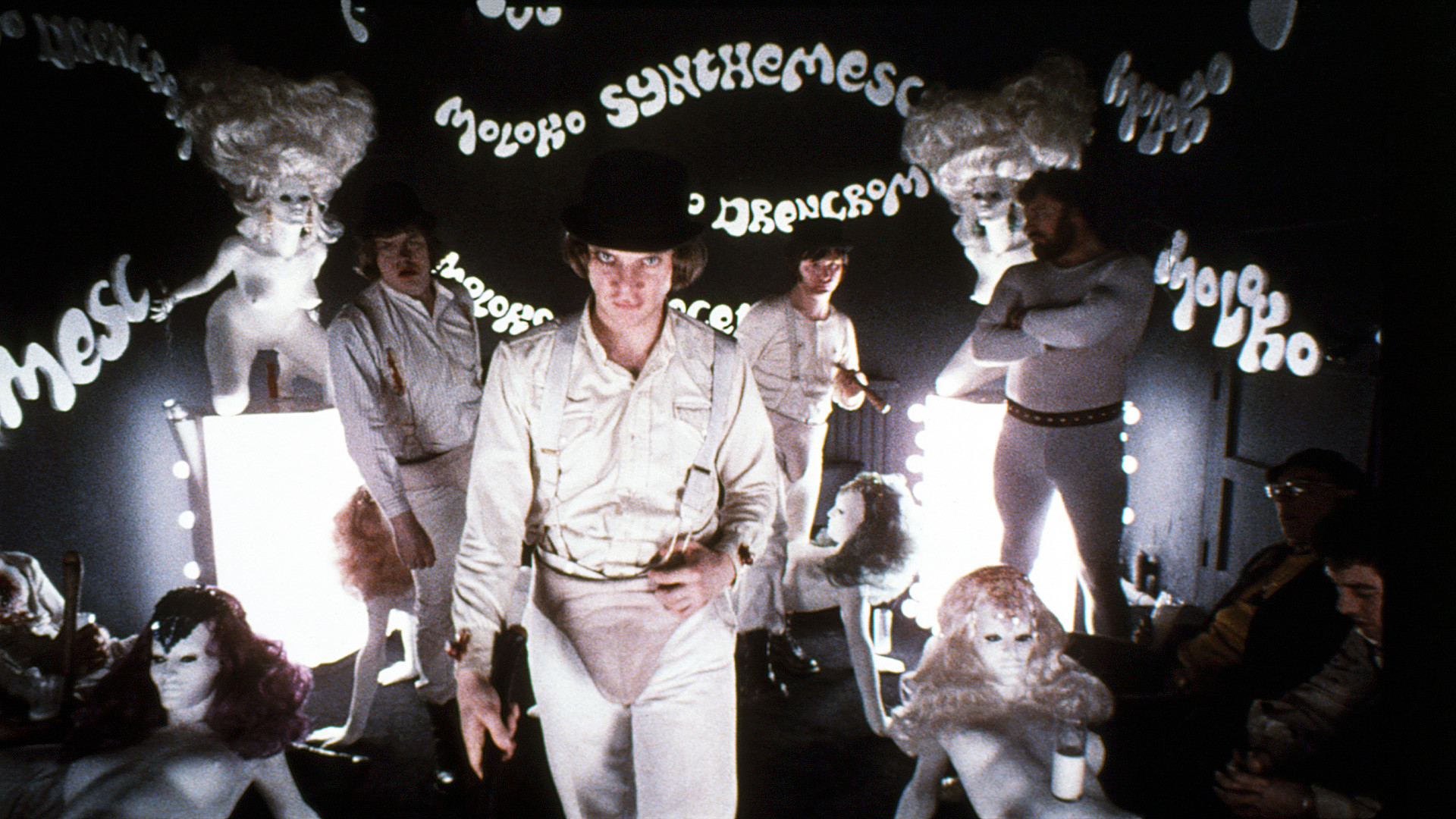 Glasgow Film Theatre will be celebrating the indelible mark Kubrick made on film history by crowning him their latest CineMaster. Throughout April and May, nine of Kubrick's films will screen at the Glasgow cinema, beginning with his adaptation of A Clockwork Orange (5-7 Apr), Anthony Burgess's dystopian sci-fi novel about a gang of vicious teens who go around committing acts of ultraviolence, and coming to a close with Dr Strangelove (17 May), his brutal satire on the madness of Cold War paranoia and the nuclear arms race. Full details here.
In Edinburgh, Filmhouse are doing their own Kubrick season with even more films screening – 11 out of his 13 features. April sees A Clockwork Orange, Killer's Kiss, The Killing, Paths of Glory and Spartacus all screening. Full details here.
4. KeanuCon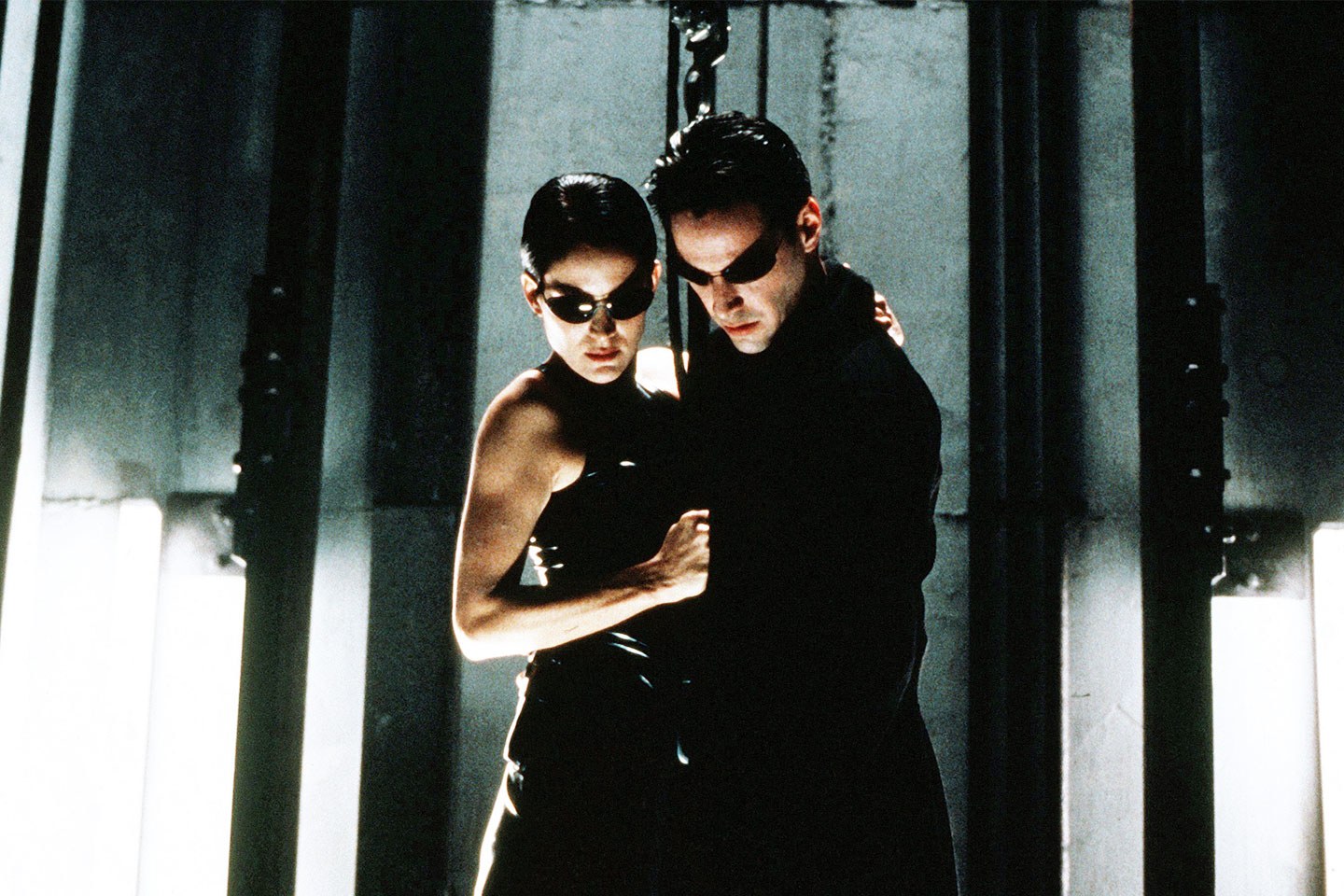 Do you think Keanu Reeves has no range? Matchbox Cineclub, the team behind Cage-a-plethoras and Weird Weekend, are back to prove this common misconception wrong with a homage to Keanu that shows off his action chops (Speed, John Wick), his surfer-bro goofiness (both Bill & Ted films) and his arty, sensitive side (My Own Private Idaho and the little-seen Permanent Record).
27-28 Apr, CCA – more info here
5. IberoDocs
The sixth edition of the IberoAmerican Documentary Film Festival focuses on two areas of the world where political upheaval is threatening the rights of communities fighting for their identities to be acknowledged: Brazil and Andalucia.
Among the Brazilian films are Divine Divas, which celebrates the first generation of Brazilian transvestite artists in the 1960s, and Yorimatã, about the lives of Luhli and Lucina, two especially important artists in the alternative cultural scene during Brazil's hippie movement of the 1970s. Spanish offering The Legend of Time, meanwhile, tells dual stories: one about a gypsy boy who is obliged to give up singing flamenco after his father's death, and that of a Japanese nurse, who left her home with the ambition of learning flamenco.
11 Apr-18 May, various venues – more info here
6. Dead by Dawn celebrates Jim Lieberman

Blue Sunshine
Scotland's annual horror fest is all about Jim Lieberman this year. The underrated American genre filmmaker will be the guest of honour at the 26th edition, with five of his films screening. There's his delicious horror-satire Blue Sunshine, in which former hippies who've long sold out are turning into bald psychopaths thanks to the titular strand of LSD they sampled back in college. Also coming up in this Lieberman retro is creepy backwater slasher Just Before Dawn, alien invasion via VHS comedy-horror Remote Control, killer worm movie Squirm and the Halloween-set Satan's Little Helper, in which a video game obsessed kid becomes the unwitting assistant to evil. The latter two are screening in a late night double, and Lieberman will be in town for Q&As after Blue Sunshine and Just Before Dawn.
18-21 Apr, Filmhouse – more info here
7. Styx plus Q&A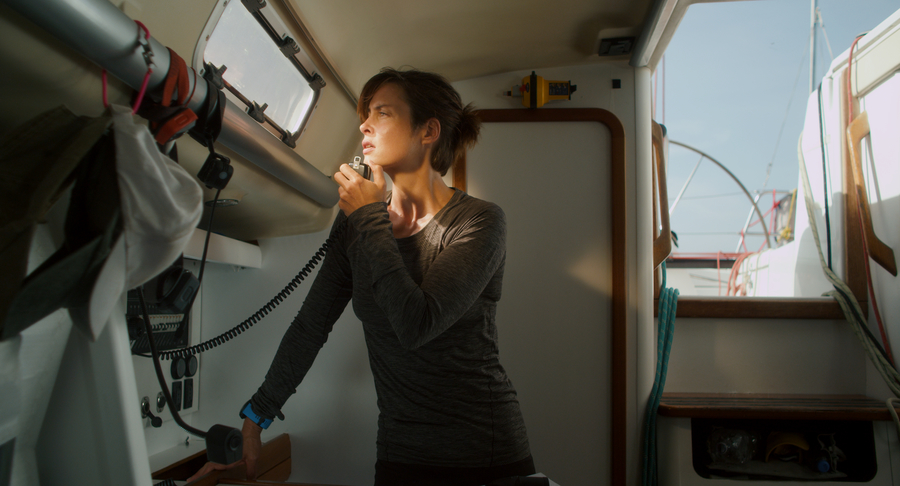 Wolfgang Fischer's gripping allegory centres on a German woman's solo voyage across the Atlantic that's interrupted when she encounters a sinking boatful of refugees, leaving her with a provocative moral quandary. This is a fascinating, thrilling film, and you should take the opportunity to ask Fischer about it when he visits Glasgow Film Theatre for a Q&A on ahead of the film's national release on 26 April. (Read our review.)
25 Apr, GFT – more info here
8. Doc'n Roll
Good news, Scottish music and film fans. Doc'n Roll, the annual music documentary film festival, is coming north of the border for the first time. Six films are heading to the Cameo in Edinburgh as part of the festivities, and it's a pleasingly eclectic line-up.
We like the look of Stories from the She Punks, which serves up new interviews with various female punk musicians, and it's directed by two musicians turned filmmakers who know plenty about the subject: Gina Birch of The Raincoats and Helen Reddington of The Chefs. Also included are films on Ella Fitzgerald, Chilly Gonzales and legendary jazz label Blue Note. (Read our preview.)
25-28 Apr, Cameo, Edinburgh – more info here
9. ¡Viva! on tour
Manchester's excellent Spanish and Latin American film festival ¡Viva! goes on tour to Glasgow with four highlights from the 25th edition. In quirky coming-of-age film Jean-Francois and the Meaning of Life, a bullied teen finds an escape in the writing of French existentialist Albert Camus, while in Miriam Lies, race tensions in the Dominican Republic are explored through a mixed-race girl's uneasy relationship with her Hispanic mother. We also love the look of Petra, in which a the young painter of the title begins a residency with an older artist, but it proves she has other reasons for insinuating herself within his family rather than honing her craft.
8-29 Apr, GFT – more info here
10. Bond on the big screen for Edinburgh Spy Week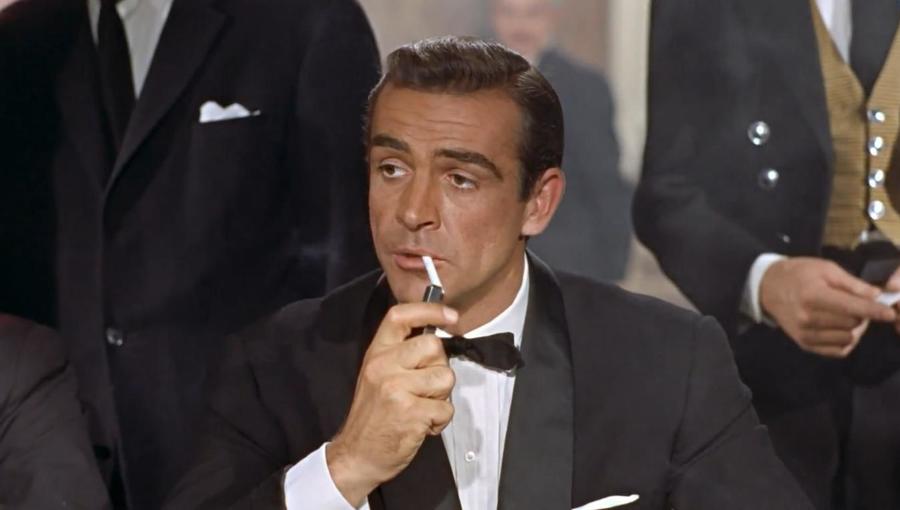 OK, OK, we know, you've seen them all multiple times on ITV2 on wet weekends, but the chance to see the classic Bond films on the big screen should not be missed. You've also the opportunity to answer the age-old question: who was the best 007? Because each of the actors who've portrayed Bond over the years gets an outing, with Dr No (Sean Connery), On Her Majesty's Secret Service (George Lazenby), Live and Let Die (Roger Moore), The Living Daylights (Timothy Dalton), GoldenEye (Pierce Brosnan) and Casino Royale (Daniel Craig) all screening. Of course, you may prefer one of the plethora of actors who play "James Bond" in daft 1967 comedy Casino Royale, which is screening from 35mm.
Looking ahead to May:
All Night Cult Madness (Round 2)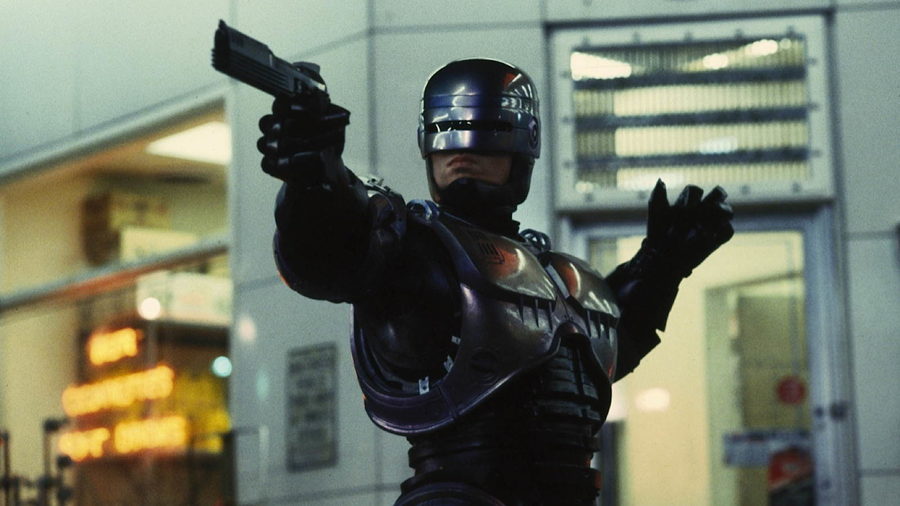 Gremlins in the projector booth sadly put the kibosh on last month's inaugural All Nigh Cult Madness, but the night has been rescheduled for 4 May. A reminder of the lineup: Andrei Konchalovsky's Runaway Train, ludicrous comedy-horror Pieces, and two films from Paul Verhoeven: Showgirls and RoboCop.
---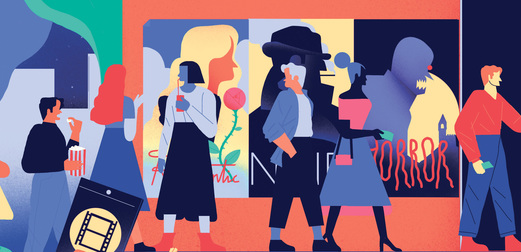 We're showcasing some of Scotland's best new short filmmakers in The CineSkinny on Tour this May – click here for more details, and to find out how you can get your short film on the big screen.