Scalarama 2016 Highlights
Born out of nostalgia for scurrilous London rep house the Scala, Scalarama has become one of the highlights of the UK's cinema calendar. We pick out some of the best screenings happening in Glasgow, Liverpool and Manchester
Top Five Scalarama Events in Liverpool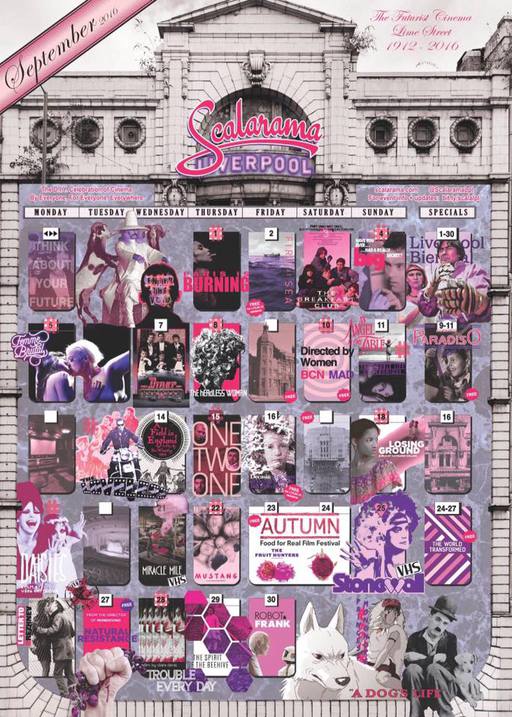 Think Cinema presents The Headless Woman
There are shades of Hitchcock and Antonioni in this discombobulating drama from the great Argentinian filmmaker Lucrecia Martel. The eponymous female is only figuratively decapitated, as she stumbles through the day following a – possible – hit-and-run accident. One of the greatest studies of guilt ever put on film.
8 Sep, Liverpool Small Cinema, £4
An Angel at My Table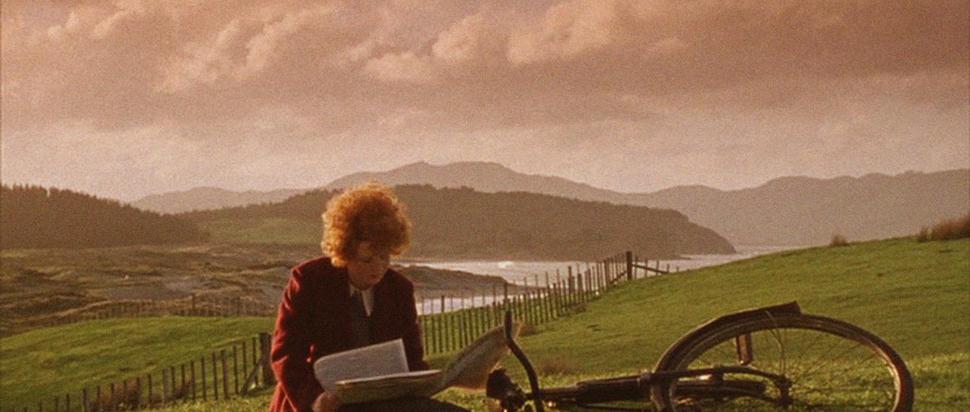 Jane Campion's film on the life of New Zealand writer Janet Frame tells her story in three stages: first, growing up poor as a bubble-haired schoolgirl; second, as a college student plagued by mental health troubles; and third, finding a voice as a respected writer. As ever with Campion, the film is poetic, tactile, empathetic and offbeat, with each of the actors who play Frame at different ages giving precise, tender performances.
11 Sep, Liverpool Small Cinema, £4
The Skinny presents The Loveless and Trouble Every Day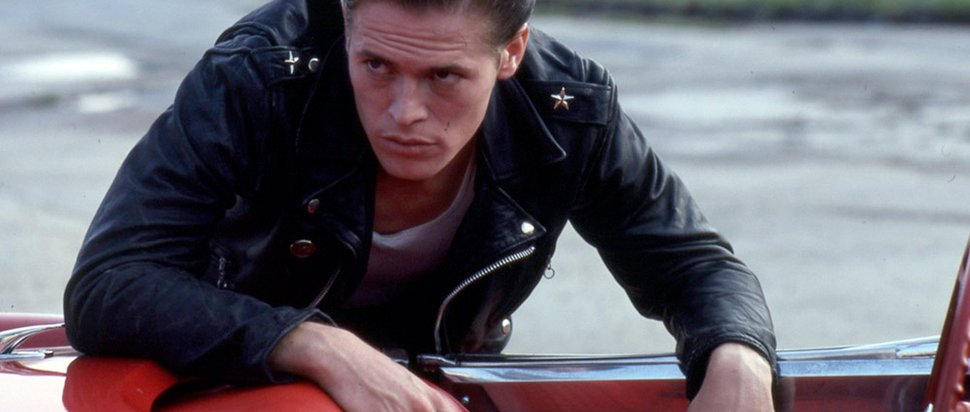 Not to blow our own trumpet, but The Skinny have a couple of absolute knockouts in the Scalarama programme. First, Kathryn Bigelow's oh-so-cool, oh-so-erotic biker movie The Loveless (14 Sep), an 80s look at 50s culture that's swimming in atmosphere. Then we've another celebration of bodies: Claire Denis' blood-and-lust-filled vampire reverie Trouble Every Day (28 Sep). Both are unmissable. Get down early to say hello to The Skinny team.
14 Sep (The Loveless) / 28 Sep (Trouble Every Day), Liverpool Small Cinema, £4
The Man Who Saved the World (Turkish Star Wars)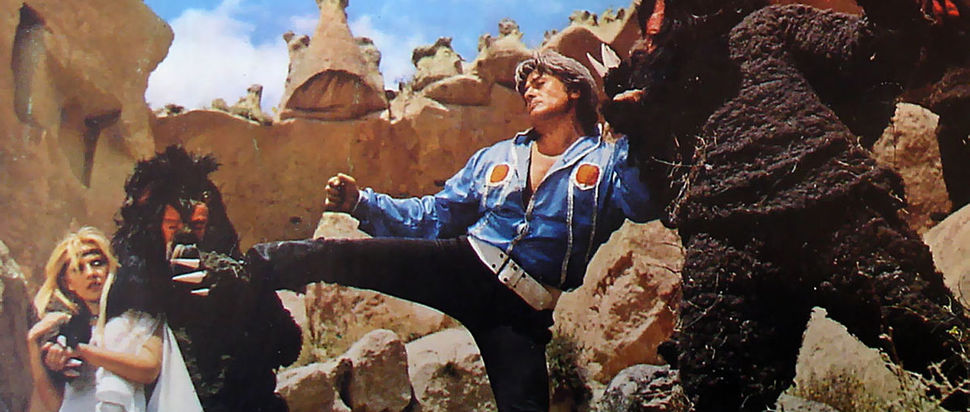 A perfect Scalarama movie if ever there was one, this shoestring sci-fi romp is known as the "Turkish Star Wars" due to the fact it steals much of George Lucas's film's plot, as well as some of its actual footage. The cinema larceny doesn't end there. The Man Who Saved the World rips off countless other movies including, but not restricted to, Battlestar Galactica, Buck Rogers, Flash Gordon, The Black Hole and Raiders of the Lost Ark. It sounds like an unholy mess, but colour us intrigued.
Elsewhere Cinema presents Losing Ground + Panel Discussion with Sophie Mayer
A real lost – and hopefully now discovered – treasure. Kathleen Collins' low-budget 1982 indie – one of the first feature films directed by an African-American woman – begins like a Woody Allen relationship drama before spiraling into much more intense, Cassavetes-like territory as the marriage between a philosophy professor and her arrogant painter husband begins to turn toxic. This is daring, intelligent cinema that deserves to be celebrated. Sophie Mayer leads a discussion after the screening.
18 Sep, Liverpool Small Cinema, £5
For the full Liverpool Scalarama lineup, go to scalarama.screeningfilm.com
---
Top Five Scalarama Events in Manchester
Blue Sunshine
The ultimate acid-flashback, Blue Sunshine blends sci-fi and satire to tell the story of a group of hippie college kids who tripped on the titular bad-LSD batch, its side-effects kicking in ten years later, turning them into bald, homicidal lunatics. As a metaphor for Baby Boomers who swapped free love for greed-is-good capitalism in the 80s, it's perfect.
Jane Giles presents Thundercrack! + Hold Me While I'm Naked (short)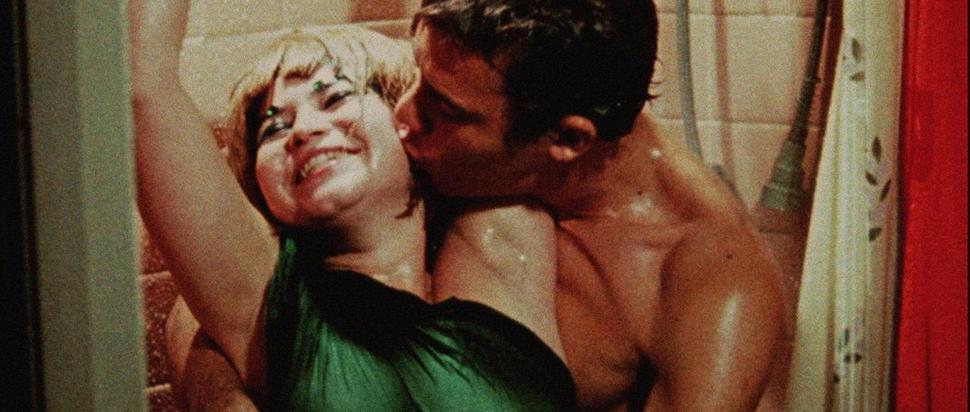 Jane Giles, who was once responsible for the Scala's notorious programming, presents two of the fleapit's favourite underground titles from the insanely inventive mind of George Kuchar: zero-budget camp noir Hold Me While I'm Naked and demented horror-comedy-porn Thundercrack! An unmissable night of glorious trash.
Grimm Up North present Silence of the Lambs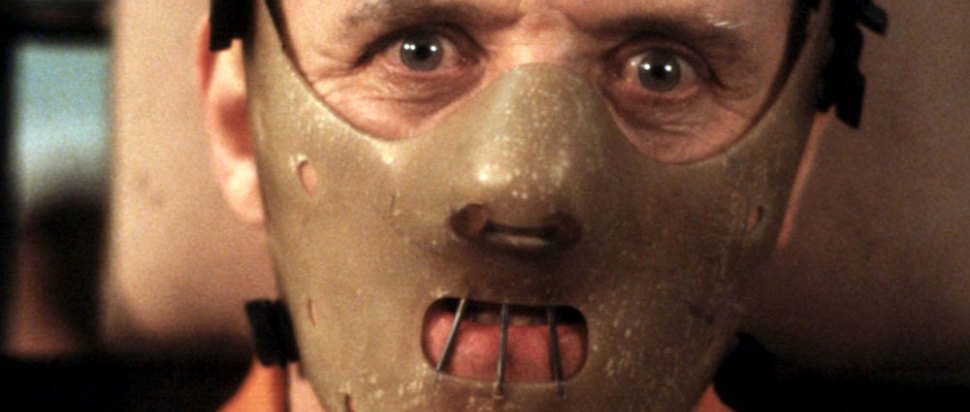 This chilling adaptation of Thomas Harris's effective horror thriller novel looks even better now than it did 25 years ago – thank the emotion-filled performance from Jodie Foster and Jonathan Demme's beautifully humane direction. The chalk-and-cheese antagonists are no slouches either: Ted Levine brings a surprising tenderness to his serial killer Buffalo Bill, while Anthony Hopkins plays Hannibal Lecter with a camp relish.
13 Sep, Manchester Central Library
UK Horror Scene presents Zombieland + Attack the Block
Two great modern horrors. Zombie comedy Zombieland stands up to repeat viewing, but if you're seeing it for the first time the cameo in the centre of the movie will blow your mind. Even better is council estate invasion movie Attack the Block, a breathless actioner where the modernist architecture of inner city London looks as alien as the invading creatures and the patois of the film's hooded anti-heroes is as incomprehensible as Klingon.
Paradigm Screenings, One Two One & KinoFilm fest present Daisies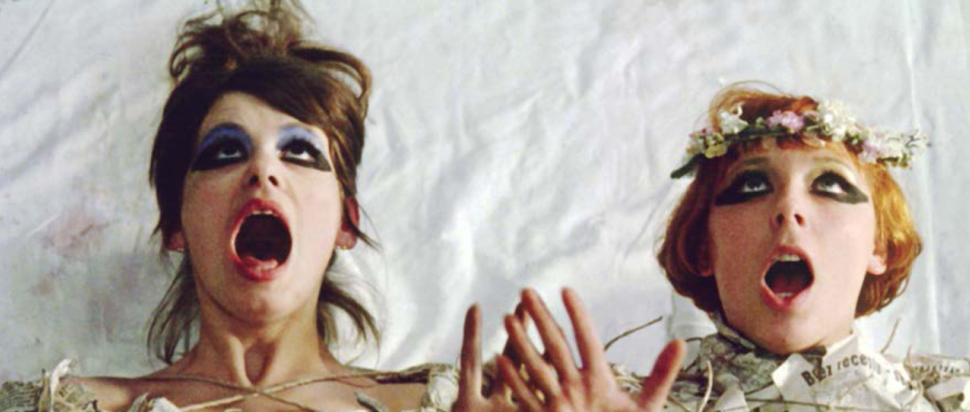 Of all the great European auteurs to emerge in the 1960s, few were as invigorating as Czech filmmaker Vera Chytilová; with her madcap farce Daisies she created one of the wildest stylistic eruptions of the decade. The film is a delightfully psychedelic trip following two young women who, witnessing the world go to seed around them, decide to join in the debauchery and put two fingers up to polite society. Provocative and bizarre, this cinematic enigma needs to be seen to be believed.
28 Sep, Manchester Central Library
For the full Liverpool Manchester lineup, go to scalarama.screeningfilm.com
---
Top Five Scalarama Events in Glasgow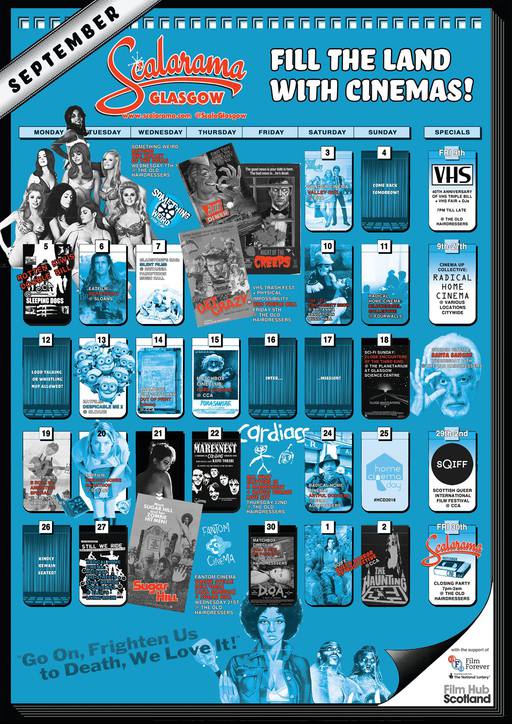 Sunday Cinema presents Valley Girl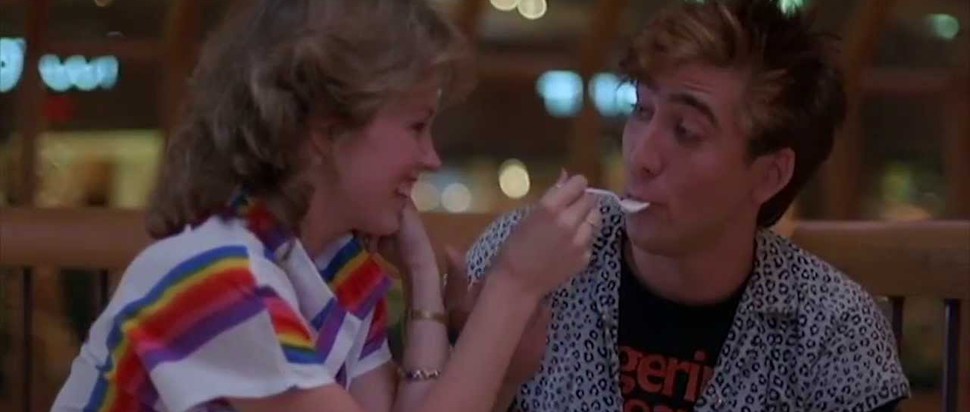 Director Martha Coolidge should be added to the history books for contributing two of the most irresistible comedies of the 80s: nerds against big business romp Real Genius and this delightful teen romance where the title character must choose between her jock boyfriend or the punk from the other side of the tracks whom she falls for. The latter is played by a ridiculously young Nic Cage, so who could blame her?
Light Show Film Club presents Rotten Kiwis: Sleeping Dogs + Smash Palace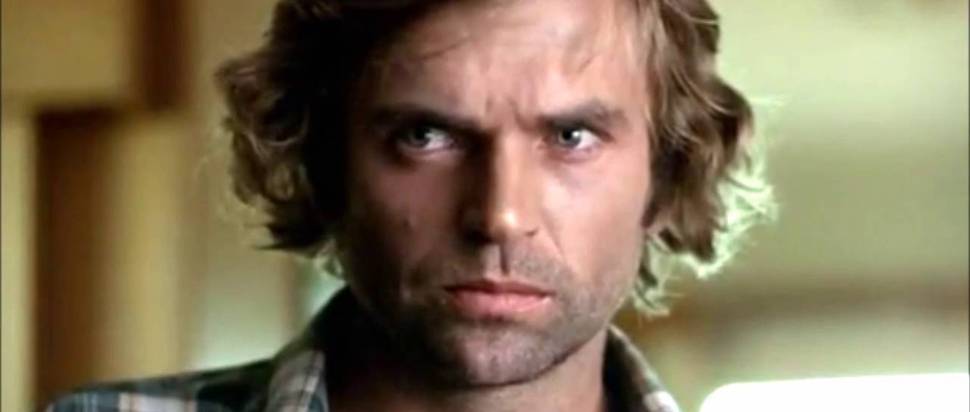 Before Kiwi director Roger Donaldson moved to Hollywood to make slick thrillers like No Way Out and Dante's Peak, he made a clutch of fat-free homegrown movies that helped put New Zealand filmmaking on the map. Particularly fine is Sleeping Dogs, a sharp and suspenseful thriler set in a future New Zealand under martial law.
5 Sep, CCA, £4
Something Weird Film Club presents Beyond the Valley of the Dolls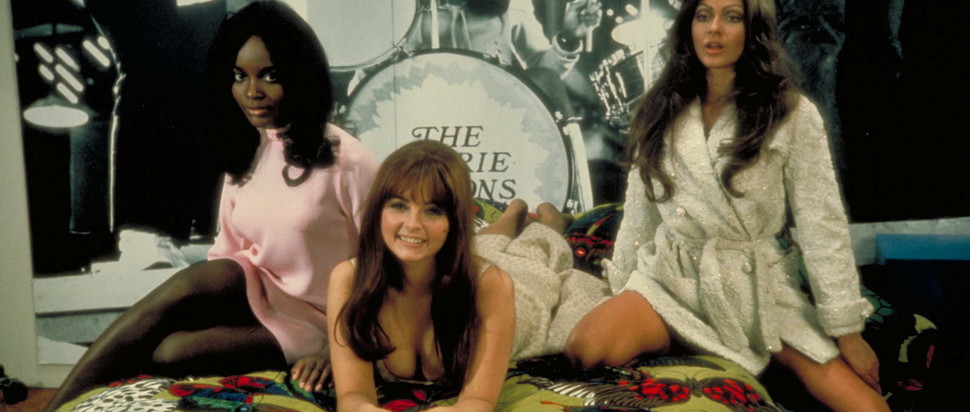 The late, much-loved film critic Roger Ebert wrote the screenplay for this insane Russ Meyer effort, a quasi-remake of Mark Robson's Valley of the Dolls. The film follows a three-piece all-girl band who come to Hollywood where, as is tradition, they get mixed up in heartbreak, showbiz success, drugs, sex and, erm, a murderous hermaphrodite rock star. Perfect Scala material.
7 Sep, The Old Hairdressers, £5
The Glasgow Planetarian present Close Encounters of the Third Kind
Spielberg's sci-fi masterpiece is worth watching big whenever you get the chance, but this planetarium screening will be out of this world.
18 Sep, Then Planetarium at Glasgow Science Centre, £15
Matchbox Cineclub presents DOA: A Rite of Passage + closing party
Glasgow's Scalarama shenanigans come to a close with punk rockumentary D.O.A.: A Rite of Passage, which takes the form of interview and concert footage of some of punk rock's earliest bands. Features the Sex Pistols, The Dead Boys, Generation X (with Billy Idol), The Rich Kids, the X-Ray Spex, and more.
30 Sep, The Old Hairdressers, £6
For the full Glasgow Scalarama lineup, go to scalarama.screeningfilm.com