Neu! Reekie! to premiere Mark Cousins' new film
Neu! Reekie! are heading to Leith Theatre this month with a night that sees the premiere of Mark Cousins' latest film and the launch of Neu! Reekie!'s new poetry anthology
Readers of The Skinny may already know that Edinburgh wordsmiths and cross-arts impresarios Neu! Reekie! are heading to Leith Theatre on Friday 18 October to officially launch their sparky poetry anthology After Curfew, published by Bill Drummond's Penkiln Burn.
The collection contains the results of Neu! Reekie!'s residency programme last year at The Curfew Tower in Cushendall. Among the dozen writers who've contributed to the anthology are Hollie McNish, Claire Askew, Salena Godden, George Gunn, Tam Dean Burn, Kirsty Logan, Skye McDade-Burn and Emer Martin as well as Bill Drummond, Victoria McNulty, William Letford and the Neu! Reekie! duo themselves (Michael Pedersen and Kevin Williamson), with the latter five all performing on the night.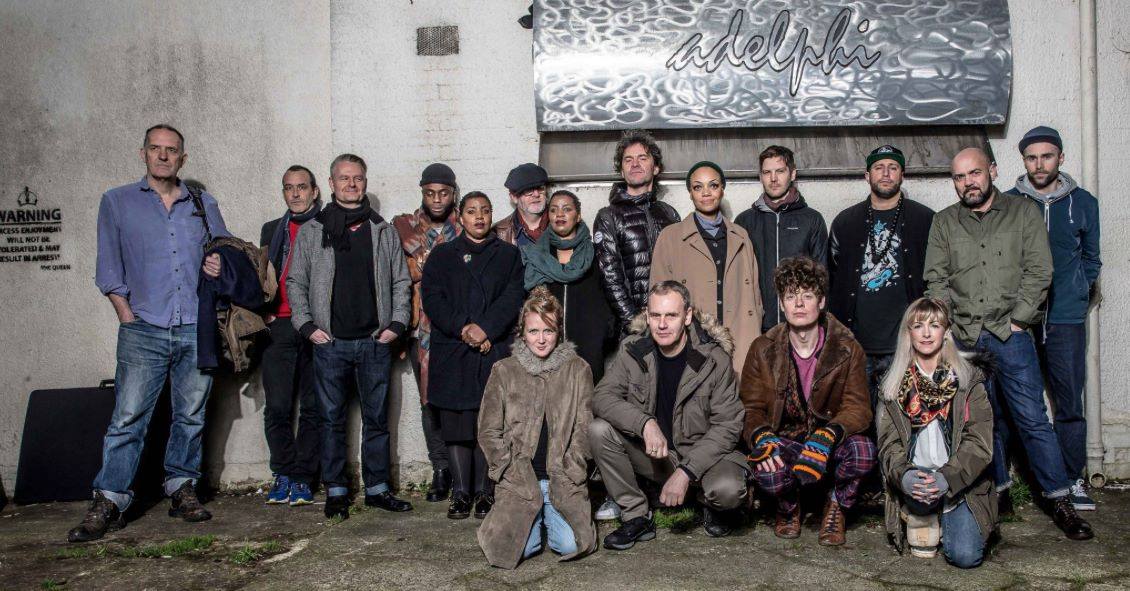 Neu! Reekie! at Hull City of Culture Festival
At Neu! Reekie!, of course, the spoken word always rubs shoulders with other art forms too. There'll be a fast fire hip-hop set from Glasgow's MC Empress and a bespoke film programme sculpted by Spanish and Latin American specialists CinemaAttic. And on top of all that, what hasn't been announced yet is that Neu! Reekie! will screen the world premiere of Mark Cousins' new documentary, Alexander's Film.
Mark Cousins' new documentary, Alexander's Film
Long one of our most compassionate and poetic filmmakers, Cousins' new short is concerned with the life of the titular Alexander, a young boy who has Niemann-Pick Type C, a rare neurodegenerative disease, the result of which means he communicates and sees the world in a very different way from most children. "I found it hard to make this short film," says Cousins, "I know Alexander's mum and dad, and so wanted to do my best for them. I also knew the cliches of films about unwell children."
As a filmmaker, Cousins is the master of imaginative leaps, bringing seemingly disparate ideas together in elegant ways. In this 19-minute film, the Edinburgh-based filmmaker blends lyrical images of Alexander at play in the snow with archive footage showing the vibrant life of the ocean floor, creating an illuminating visual metaphor for Alexander's rich inner life. "I've made films about kids before," says Cousins, "and so knew that I didn't want solely to focus on Alexander's problem. I wanted to make something about his beauty. His brain is malfunctioning, but he's a lovely lad. How to depict the loveliness as well as the sadness?"
The film also contains an intimate conversation with Alexander's parents that's direct and deeply moving. Glasgow's mighty Mogwai provide one of their most melodic tracks, Ether, from the Atomic album which acted as the score to Cousins' 2015 documentary Atomic: Living in Dread and Promise.
"It's really special for us having a World Premiere of Mark's new film," says Kevin Williamson. "For me, Mark is the most innovative film director currently working in Scotland, a true poet of cinema, whose film essays consistently break new cinematic ground. The story of the young lad Alexander will touch everyone who sees it."
Neu! Reekie!'s After Curfew – Book Launch with Thrills, Leith Theatre, Fri 18 Oct. Tickets and more info here