Scottish Film Events: October 2023
With Halloween coming up, it's horror madness on our screens this October, including two unmissable All Night Horror Madness lineups. Plus, new festival CineAstra and the early films of Hou Hsiao-hsien
The scary season is upon us, so hardcore scary movie nuts are in for a treat with two marathons. First, Edinburgh's Cameo presents All Night Horror Madness (7 Oct) featuring demented creature feature Brain Damage, twisted Hellraiser and urban horror classic Candyman. If an all-nighter isn't your bag, Glasgow Film Theatre's All Day Horror Madness (29 Oct) has a wild lineup that includes Night of the Creeps, baroque satire Society and Steve De Jarnett's Miracle Mile.
Dundead makes an appearance at Dundee Contemporary Arts this month with Battle Royale (21 Oct), Peeping Tom (29 Oct) and Greek comedy/musical/B-movie Minore (27 Oct). The Skinny are getting in on the horror act too with this month's CineSkinny Film Club. We've delved into the archive and unearthed an obscure gem from 1991: Rolfe Kanefsky's mile-a-minute meta horror-comedy There's Nothing Out There (CCA, 3 Oct; Summerhall, 4 Oct). And the Hippodrome in Bo'ness screen horror touchstone The Cabinet of Dr Caligari with a live score by Mike Nolan on 7 October – part of season Taste of Silents.
Scottish folk horror masterpiece The Wicker Man also gets dusted off. It's screening at Glasgow's Transmission (31 Oct) with Bongo Erotico, a 1959 silent film by Wishaw filmmaker Enrico Cocozza where the horror emerges from the homoerotic desires of its bisexual protagonist. This curious double-bill is part of Time, Again, a series exploring the past, present and future of queer representation on screen, curated by Milo Clenshaw, which is in turn part of CineAstra.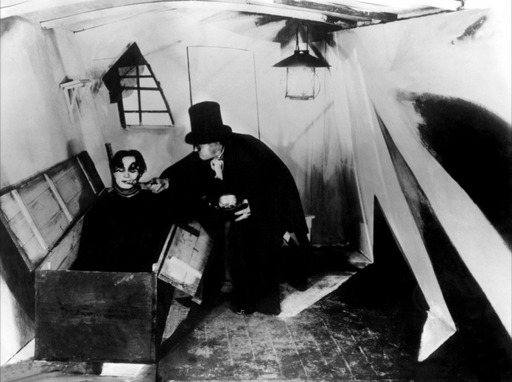 The Cabinet of Dr Calligari
A brand new addition to Scotland's lively film festival scene, CineAstra is a collaborative festival that aims to bring curators, arts organisations and local businesses across Glasgow together. Presented by Aya Films, the festival has been programmed collaboratively by nine early- to mid-career curators, who each bring their own unique perspective, and will include programmes on Iraqi cuisine and heritage, sensory experimentation through food, environmental issues and much more. Runs 27 Oct-5 Nov at various venues, full programme at app.curate-it.co.uk
We'd also urge you to head along to GFT this month for the chance to see two early films from the great Taiwanese director Hou Hsiao-hsien: Cheerful Wind (5 Oct) and Dust in the Wind (12 Oct). Hou Hsiao-hsien was also pretty nifty in front of the camera – see for yourself at GFT's screening of Edward Yang's Taipei Story, in which he co-stars (19 Oct).