EIFF bring Drive-In cinema to Edinburgh Airport
Edinburgh Airport hosts a drive-in screening series next month – here's what's on the menu
Like many of our colleagues and friends in Scotland's creative community, The Skinny have been hit hard by the coronavirus pandemic. We're asking for your support to help bring back the magazine after lockdown. Donate to our crowdfunder here – any support you can offer is hugely appreciated!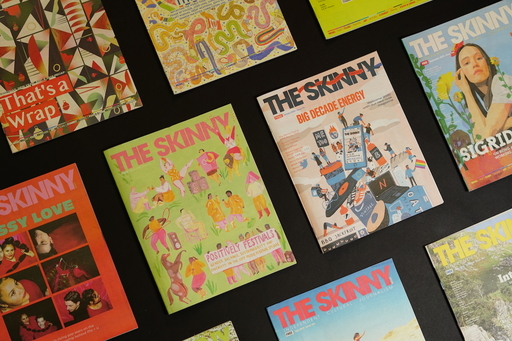 ---
Edinburgh Film Festival's annual outdoor screenings are a staple of summers in the city – running to the train station isn't quite the same without the possibility of Paddington Bear's 15ft-high face looming through the trees. With standard-issue big events all nixed on health grounds, there was only one thing the EIFF and Unique Events could do. Yes, you guessed it – put on a screening of Con Air at Edinburgh Airport.
Drive In Movies kicks off at Edinburgh Airport at the end of August, taking over the car park with a 100 square-metre screen and an interesting selection of films. Some you might expect – Sunshine on Leith, Grease, Dirty Dancing – and others that we're fully on board with but didn't exactly see coming.
Jordan Peele's incredible Get Out is a movie whose take on race and class in America has only grown more relevant in the past few months, and it's great to see it screening here. Alien is also a good shout – Sigourney Weaver's aggressive approach to infection control is the kind of example that's needed right now. Also, fair play to EIFF for sticking on Airplane! and Con Air on the same evening, allowing people sitting in an international airport to see the lighter side of aeronautical terror before hitting them with some cool explosions and classic Nic Cage hair-flipping mayhem.
The full list of screenings and dates can be found below; tickets on sale now via edinburghdrivein.co.uk
Filmhouse, GFT reopening plans; GSFF's DIVE IN finishes this week
For those of you marking your calendars until you can get back to the cinema, Glasgow Film Theatre plan to reopen their doors on 31 August. 

Filmhouse in Edinburgh hope to reopen their Cafe Bar in mid-August, with screenings returning to the cinemas in September. Many of the bigger operators and their arthouse arms will reopen cinemas at the end of the month, and some branches of Odeon are open already. 
If you're looking to get your fix of interesting cinema from the secure bio-pod that is your flat, there are still a couple of days of DIVE IN (Glasgow Short Film Festival's excellent online fest) to check out. They're free screenings, with the option to donate to Ubuntu Women Shelter and The Unity Centre – details here. 
Drive-In Movies at Edinburgh Airport: the full line-up
Thu 27 Aug: Sunshine on Leith at 6pm, Get Out at 10pm
Fri 28 Aug: Grease at 2pm, Airplane! at 6pm, Con Air at 10pm
Sat 29 Aug: Mary Poppins Returns at 10am, Clueless at 2.15pm, William Shakespeare's Romeo + Juliet at 6pm, Alien at 10pm
Sun 30 Aug: Up at 10.30am, The Princess Bride at 2pm, La La Land at 5.45pm, Dirty Dancing at 10pm