Terminal V 2023: The review
Saturday at this year's Terminal V festival in Edinburgh offers an technically impressive but occasionally frustrating snapshot of techno in 2023
In terms of current trends in electronic music and therefore festival curation, it is essential to note what's selling tickets for promoters. The reality is that the 18-25-year-old category in Scotland is very much on the hype of 150 BPM techno, four to the floor, with an industrial main room influence. I suggest typing 'techno' into your TikTok search bar – you'll find Gen Z obsessed with tracks like Hear The Sound by none other than Scotland's FRANCK, who plays the Saturday of this year's Terminal V. FRANCK's set saw clubbers in awe of the Hangar stage with its LED pillar lighting, dancing to high-intensity trance remixes of 2000s classics, like Nelly Furtado and Timberland's Promiscuous.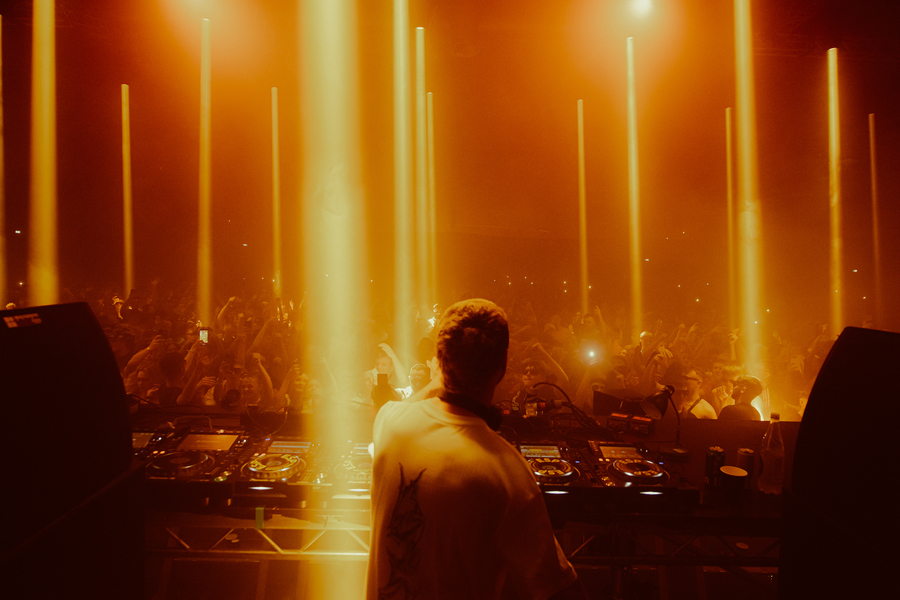 FRANCK at Terminal V. Photo: Anthony Mooney
The production at Terminal V is extremely impressive. Other electronic music festivals in Scotland will struggle to even come close to the scale of the Easter weekend extravaganza. The design of the Hangar, Terminal and Area V stages showcases why fans consistently come back to the festival. Terminal V provides a well-thought-out LED show, whilst sound and acoustics are carefully calculated to the festival's architecture, boasting a surround experience. In terms of amenities and harm reduction, Terminal V provided a very high standard of accessible sources for guests – the smallest of details can make such a difference at festivals.
However, where it gets tricky is curation. I fail to grasp why the open-air Green House stage hosted Lena Willikens, a veteran of the Dusseldorf and Amsterdam scenes, at 3 o'clock on a Saturday afternoon. The stage emptied when Willikens started her set – anyone with insight into her impressive career over the last 10 years will find this staggering. Willikens is a DJ who blurs experimental music with multiple genres, truly finding the weird and beautiful in electronic music; this was not the right choice for a young crowd who were evidently here for pounding main room techno favourites like Charlie Sparks, who packed out Area V later in the day.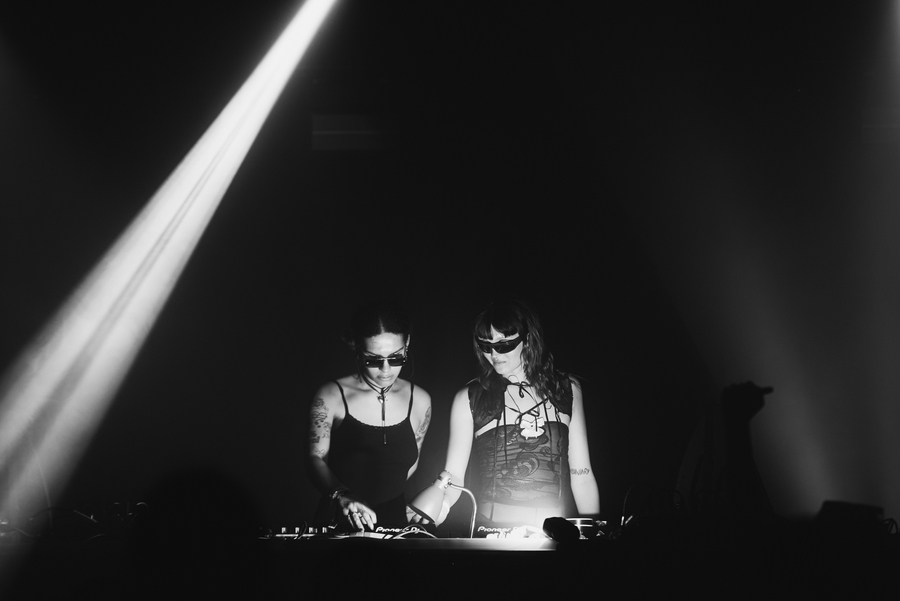 TAAHLIAH at Terminal V. Photo: Anthony Mooney
Yet the biggest disappointment of Terminal V is not its curation choices, it's something far outside of the festival's control – it is the crowd. The Black Box stage is relatively new to the festival, launched in 2022, and described as: '[A] monolithic, minimalist space [that] caters for the more experimental side of the techno genre'.
The Black Box, like its description, invites a sense of experimental music, hosting some extremely fast and up-and-coming artists like DJ MELL G, Chippy Nonstop, Luca Eck and TAAHLIAH. The stage was nowhere near capacity, despite the impressive lineup of artists with high calibre reputations and mixing styles. Crowds were not there to be taken on a musical journey into different genres of electronic and techno – they were there for the same spiral and loop of bass techno.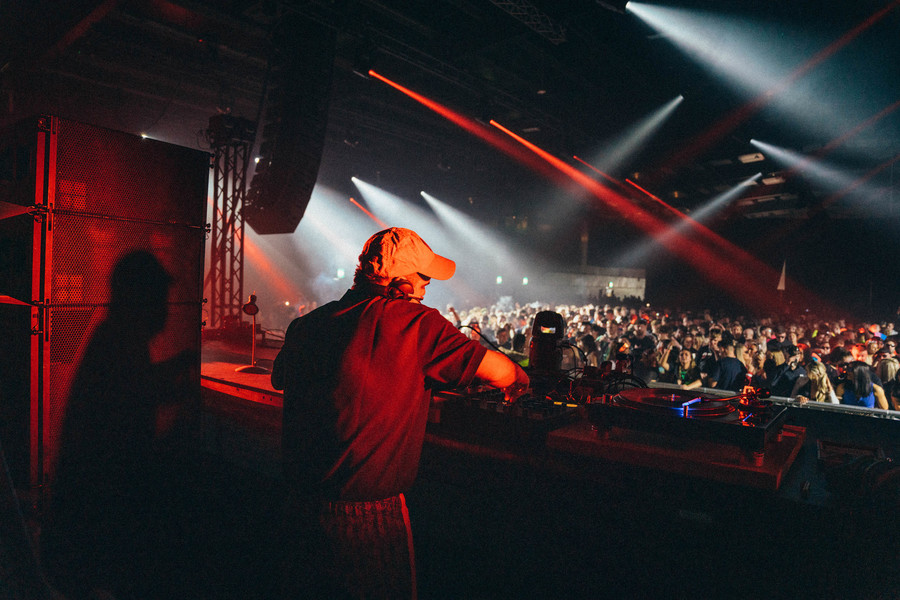 Héctor Oaks. Photo: Michael C Hunter
In saying that, some of the more predictable sets of the festival, such as Amelie Lens and a live set from Slam, managed to create an immersive atmosphere – everyone seemed to be involved in the same motions of dancing and euphoria. Tracks varied between heavy acid and trance, with Slam playing some of their classic productions such as their '93 classic Positive Education.
Another highlight was Héctor Oaks' set at Area V, a journey of slowed-down rave beats and techno. A remix of emotive 80s ballad Lover Why by Century, infused by Oaks with a trance two-step, is arguably a track best suited for 7am in the Panorama bar, but it definitely went down well with Edinburgh's clubbers in the last five minutes of his set. Overall Terminal V provided what clubbers expected – a high-spec festival crammed with techno. If you go in with that expectation, you won't be disappointed.
---
Terminal V returns to the Royal Highland Centre, Edinburgh, 13-14 April 2024
terminalv.co.uk