Music Festival Guide 2016 – Scotland
No idea where to pitch your tent this summer? From Glasgow's Restless Natives to the newly-expanded Electric Fields, The Skinny's guide walks you through some of the more enticing music festivals on offer in Scotland, both indoor and out.
Nipping to the shops no longer demands three layers of thermals! Great, isn't it? Now, we're not saying 'summer is coming!!!!' or anything, because we've lived on this island long enough to not be total mugs about the 'seasons'… but festival season is approaching. Fast. So, before naff guides to flower crowns drown out the rest of the internet, The Skinny's here to help you find your festival soulmate.Taking stock of the embarrassment of riches that 2016 has to offer, we survey the most exciting festivals in Scotland.
Glasgow (23 Apr) £10/£7.50 (under-16s go free)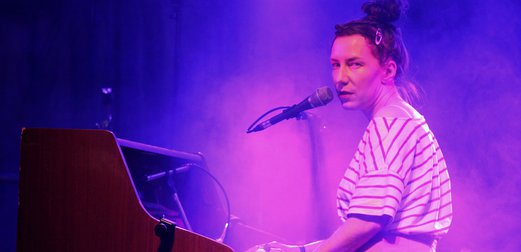 Kathryn Joseph, photo: Rita Azevedo
A celebration of Glasgow's artistic community in all its diversity, Outskirts combines music, theatre, art and film for an ambitious but family-friendly billing. Presented by Platform, the day's activities range from experimental Glasgow theatre folk Company of Wolves to jazz duo Herschel 36 providing a unique soundtrack for seminal documentary Wunder der Schöpfung. There's an aerial performance from Ellie Dubois, Matthew Bourne and Michael England teaming up for a special performance of Moogmemory, and an interactive walk between Bridgeton and Easterhouse. Scottish Album of the Year winner Kathryn Joseph, in collaboration with James Graham of The Twilight Sad, concludes an evening that's far left of the mainstream, but hyper-focussed on Glaswegian talent.
Glasgow (1 May) from £20.00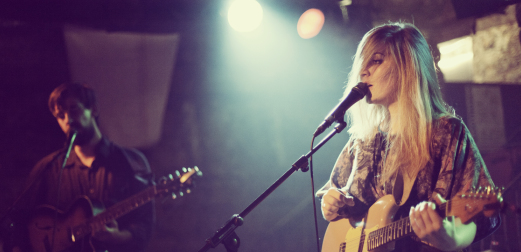 Slow Club, photo: Sol Nicol
Stag and Dagger returns to cause the usual chaos on Sauchiehall. You know the drill: one wristband gains you entry to a multitude of stages, for an afternoon combining hotly pegged up-and-comers with long-serving indie legends. This year, venues range from the ABC (both 1&2) to cosier types like Broadcast and Nice N Sleazy, via the Art School, the Garage, and the CCA. Essentially, Stag and Dagger is mapped out to facilitate maximum levels of pegging-it between shows – with a quick stop for a chippy. At time of writing, the line-up's yet to be fully revealed but early front-runners include We Are Scientists, Slow Club and Band of Skulls, plus Deaf Havana, Emma Pollock, Milk Teeth and many more. 
Glasgow (9-15 May) from £5, prices vary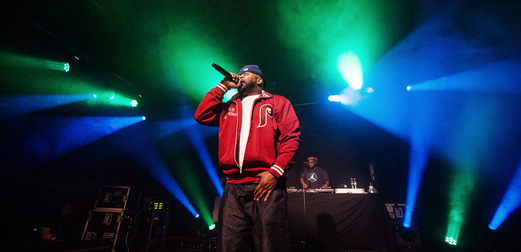 Ghostface Killa, photo: Ross Gilmore
A festival for the East End, Restless Natives' name is taken from the 1985 Ninian Dunnett movie, which celebrates 'the spirit of the underdog' – i.e., in this context, the spirit of anyone who's tried to make self-funded art for a living. With nights curated by Fuzzkill Records, GFT, Nice N Sleazy, Song, by Toad and Struggletown Records, you've got seven days of independently spirited art and culture. A killer line-up of Ghostface Killah, Future of the Left, Rolo Tomassi, Tim Hecker and Blanck Mass tops off the music listings, but a whole schedule of showcases, discussions, documentaries, tasty food and films (short and feature-length) awaits you.
Nr Galloway Forest Park (26-29 May) £99/£91 (kids go free, but ticketed)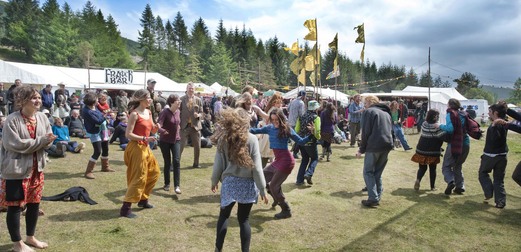 Photo: Douglas Robertson
"Music to the hills! People to the land!" – Knockengorroch is a roots music festival that basks in world class, continent-spanning artistic diversity, pitched up in beautiful, super-rural surrounds. Hop on a bus from Edinburgh, Glasgow, Carlisle or Dumfries and soon you'll find yourself at a festival free from fences or pretension. Their line-up boasts the best in Celtic and world music; a broad, broad summary of a billing which ranges from Black Uhuru (legendary Jamaican reggae band) to Niteworks (Gaelic electronica from Skye) and winds up with an evening well-spent in the hands of Optimo. Positive vibes all round – and there's plenty more TBA.
Bogbain Farm, Inverness (3-4 Jun) £71.75 (inc booking fee)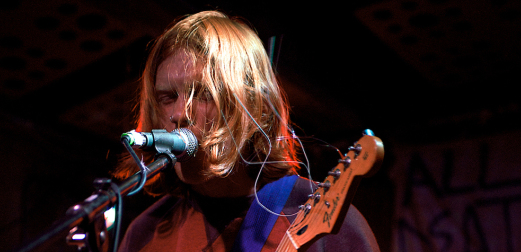 Pinact, photo: John Graham
Brew at the Bog specialises in talent-spotting hotly tipped new artists just before they break out – you'll be in on the action before bands like Pinact, WHITE, HQFU, Tijuana Bibles and KLOE hit the big time. Headlined by Mercury Nominee C Duncan, the line-up also lists types like Outblinker, Colonal Mustard & The Dijon 5, and Blazin' Fiddles for a full showcase of home-grown folk, electronica, indie and disco. Music aside, there's plenty for the discerning drinker, too: if you've often thought that the great outdoors would be infinitely improved by a nice cold gin or a carefully crafted beer, then Brew at the Bog is the fest for you. 
Panmure Estate, Angus (10-11 Jun) day tickets from £52.50, full weekender + camping from £148.50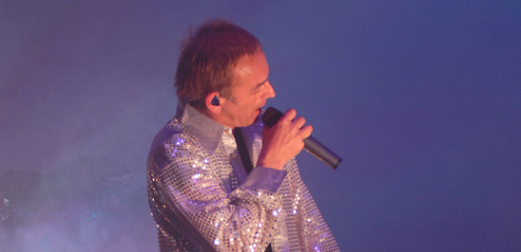 Underworld, photo: Derek Mark Chapman
Backed up by night-life institution Rhumba, Festival of House is a brand new festival set in a stunning old estate. A boutique version of a big-fest experience, this seriously impressive first-year line-up is expected to attract some 15,000 electronic musos. Leftfield, Underworld and Rudimental head up the main stage, with some of the biggest names in the business to back them up. Dixon, Eats Everything, Bicep and Finitribe – amongst many others – will keep revelers firmly on their feet, supported by your favourite DJs from Hector's House, Trash Disco and Paradise Palms. What a debut.
Kelburn Castle, nr Largs (1-4 Jul) £99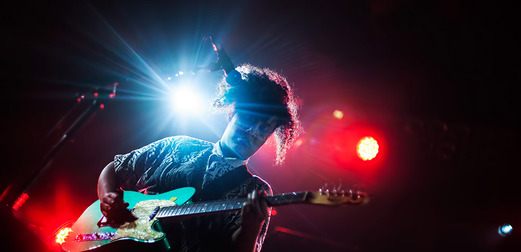 Sacred Paws, photo: Derek Robertson
Kelburn's back, spanning myriad performance spaces with a barrow-load of added extra events, installations and pop-up surprises. As well as a cracking line-up of James Lavelle, Admiral Fallow and Hiatus Kaiyote, plus Souljazz Orchestra, Sacred Paws and Happy Meals amongst tons of others, you'll be treated to takeovers by all your favourite party-starters. If you need some time out from your dancing shoes, try your hand at laser quest or 'neverending' art trails, or explore the mysterious Twin Peaks cabaret. Truly a roster for everyone, Kelburn remains as family friendly as ever, providing weird and wonderful antics for all interests and ages.
T in the Park
Strathallan Castle, Perthshire (9-10 Jul) £205/£194/£184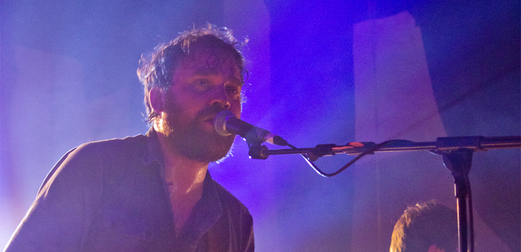 Frightened Rabbit, photo: Richard Ferguson
The Stone Roses, Calvin Harris and the Red Hot Chili Peppers sit at the top of a serious eclectic billing. You've got John Grant, Frightened Rabbit, Jack Garratt and Fidlar sitting tight at the indie end of the spectrum, and Nina Kraviz, Richie Hawtin, Skream and Jeff Mills heading up an impressive Slam Tent line-up. Elsewhere, find Faithless, Jamie xx, Craig David, Bastille, Jess Glynne and Major Lazer... Sub-cultural clashes aplenty, with enough high-octane Radio 1-endorsed excitement to fill a weekend three times over – you'll be reclining in a mudbath of tinnies in no time.
Drumlanrig Castle, Dumfries & Galloway (26-27 Aug) £85 for the weekend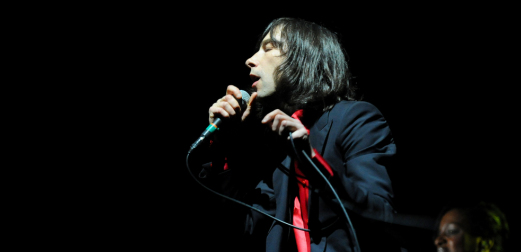 Primal Scream, photo: Colin Macdonald
Great news! Electric Fields expands to fill a full weekend! Headliners Primal Scream and the Charlatans lead a typically broad booking policy, with smaller stages curated by Sneaky Pete's and Tim Peaks (Tim Burgess' caffeine-fuelled festival experience). Everything Everything, Wild Beasts, Public Service Broadcasting and The Twilight Sad head for the main stages, with Erol Alkan, Joy Orbison and Factory Floor ready to handle the festival's nightlife. C Duncan, Tuff Love, Bill Ryder-Jones, Admiral Fallow and Songhoy Blues are due to make appearances too, alongside rising Scots bands Neon Waltz, Model Aeroplanes and WHITE. Combined with tasty, proper food and an outlook of lush forestry, Electric Fields have cracked a simple, winning formula.
---
Keep up with our festival coverage at theskinny.co.uk/music