Kelburn Garden Party 2019: first acts announced
Bossy Love, Kobi Onyame, Callum Easter and Leftfield (DJ set) are among the first acts announced to be heading to the ever-electric Kelburn Garden Party this July
Taking place at Kelburn Castle near Largs, the small but perfectly formed Kelburn Garden Party (5-8 Jul) is set to celebrate its 10th anniversary this year, and it continues to be one of our favourites in the annual festival calendar. We like the festival so much that we're taking over their Pyramid Stage again on the Saturday (6 Jul), which this year will include the raw, lo-fi stylings of Edinburgh fixture Callum Easter and the high-energy R'n'B-infused pop of Glasgow-based Bossy Love; watch this space for more announcements.
Now that the tooting of our own horn is over, we can also reveal Kelburn's first wave of bands, musicians and DJs heading to the Ayrshire festival this year. Leftfield will provide a DJ set while JD Twitch presents Optimo Music 10. Skinny fave Kobi Onyame will be there along with the banana yellow-clad Colonel Mustard & The Dijon 5 crew and London dub sound system Aba Shanti-I.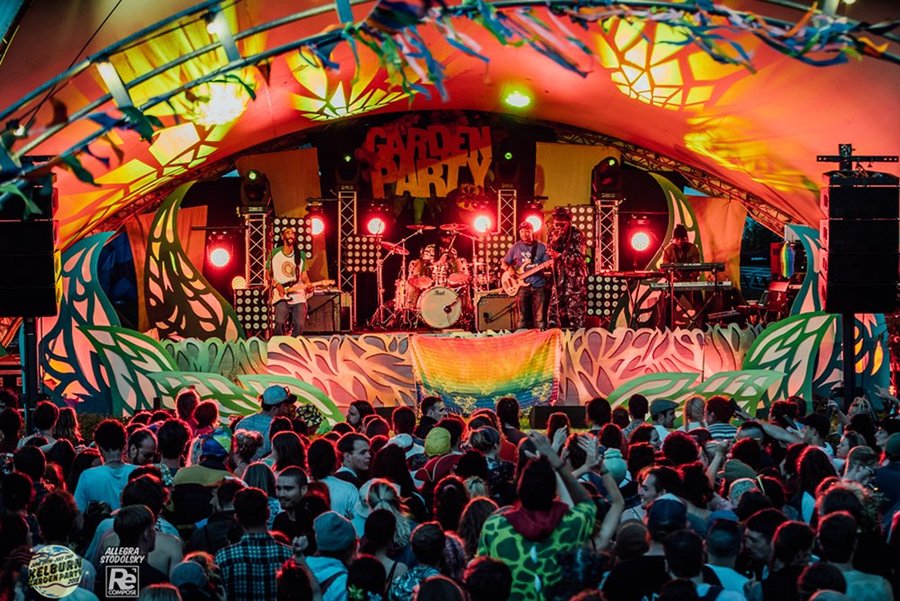 The wildly eclectic line-up heading to Kelburn Castle this summer also includes Glasgow-based DJ and producer Nightwave, dub eight-piece Gentleman's Dub Club, Edinburgh folksters Shooglenifty and drum'n'bass DJ LTJ Bukem. 
The full line-up announced today is below, and expect more acts to be revealed in the coming months before the festival rocks up to Kelburn Castle on 5 to 8 July. For tickets and more info, head to: kelburngardenparty.com
Announced 31 Jan: Leftfield (DJ set); Gentleman's Dub Club; LTJ Bukem; Shooglenifty; Swindle; Bradley Zero (Radio 1); JD Twitch presents Optimo Music 10; Colonel Mustard & The Dijon 5; Aba Shanti-I; Nightwave; Kobi Onyame; Chloé; Bossy Love; Chaos In the CBD; Anu (NTS); Tom McGuire & The Brassholes Chopstick Dubplate & Natty Campbell; Acid Arab; Callum Easter; Tantz; Athens of the North; The Allergies feat. Andy Cooper (live); Mr TC (live); Rebecca Vasmant; The Girobabies; Supa and da Kryptonites; The Banana Sessions; Sea Bass Kid; Kelvin 373 & Inja; Melisa Kelly and the Smokin' Crows